Event Information
Refund Policy
Contact the organizer to request a refund.
Eventbrite's fee is nonrefundable.
Este curso es dirigido a toda mujer que desee aprender a cuidar su piel.
About this Event
Skincare Class for You
En este curso aprenderás sobre anatomía, fisiología y fisiopatología de la piel. También conocerás los componentes principales de la misma. La piel, que es el órgano más grande del cuerpo humano, cubre una superficie casi equivalente a 2m² y puede pesar hasta 10 kg. Sirve como barrera protectora frente el medio externo, al tiempo que mantiene internamente la homeostasia.
Protección: barrera protectora frente al medio externo como daños químicos o mecánicos o radiaciones ultravioletas y mantenimiento de una homeostasia internamente
Sensación: sensible al dolor, tacto, presión y temperatura
Termorregulación: termorregulación a través de la dilatación y constricción de vasos y sudor
Metabolismo: síntesis de vitamina D (metabolismo del calcio y de los fosfatos) en presencia de la luz
Prontuario:
Reflexión
Anatomía
Fisiología
pH Natural de la piel
Componentes principales de la piel
Tipos de Piel
Fisiopatología
Componentes principales en las fórmulas cosméticas como: Ácido hialurónico, Colágeno, Niacinamida, Vitamina C y Vitamina E, entre otros.
Alcoholes
Alimentos clave para tener una piel luminosa.
¿Cómo la influencia coreana ha marcado territorio en el mundo?
10 Pasos de Skincare al estilo coreano
Tips para lucir una piel de porcelana
Sección de Preguntas y Respuestas
El curso incluye certificado de participación
Importante
No hay reembolso porque la clase se proveerá grabada e incluye un certificado de participación.
Tickets:
General: Curso + Grabación
VIP: Curso + Skincare Coach Consult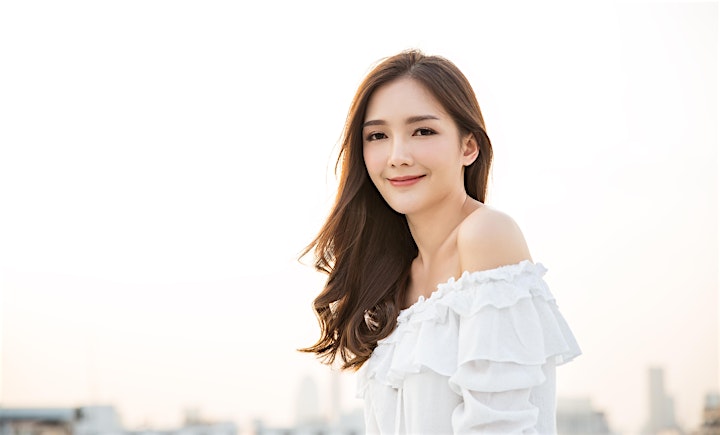 Certificado de Participación
Si desea el certificado impreso se le proveerá en formato de impresión para que puedan imprimirlo en cualquier imprenta. Sugerencia: Go Print
Nota Importante: De no poder asistir no habrá devolución de dinero, ya que la clase se proporcionará en video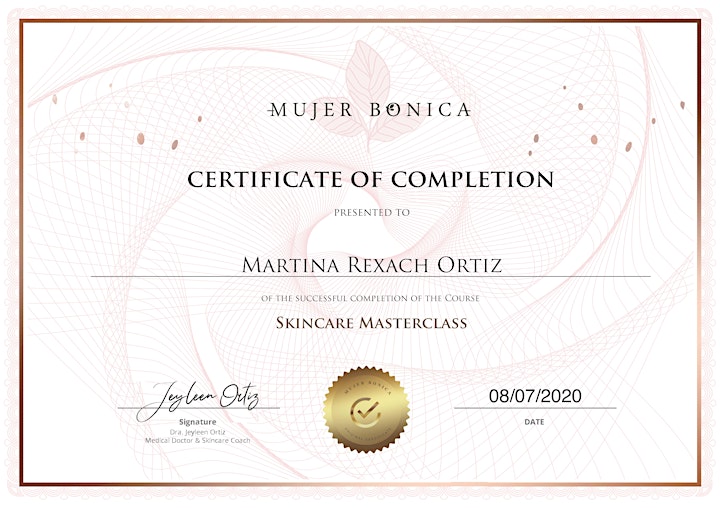 Date and Time
Location
Refund Policy
Contact the organizer to request a refund.
Eventbrite's fee is nonrefundable.