Skills Workshop | Building a Data Model for a Business Intelligence Project

Saturday, 20 January 2018 from 8:30 AM to 4:30 PM (EST)
Event Details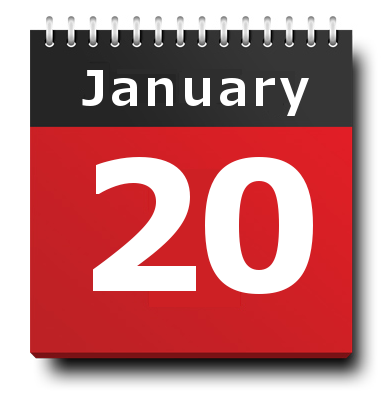 IIBA® Ottawa-Outaouais in collaboration with Chapter sponsor Smoothcube Analytics (Twitter: @smoothcube, Web: smoothcubeanalytics.com) is pleased to host a full-day workshop on "Building a Data Model for a Business Intelligence Project" as part of the Chapter's growing Skills™ Workshops and Masterclasses - a professional development series designed specifically for business analysts by business analysts.
Facilitated by Jason Oliver, MBA, CBAP, CISSP, ITIL v3 Fdn
Sponsor contact: Sean D. Christopher, MBA
President and CEO, Smoothcube Certified Specialist in SQL Server Business Intelligence
Overview and Purpose:
Business intelligence (BI) provides management teams with data that allows them to make better decisions with actionable information intelligence.  Whether assessing changes to business operations or underpinning strategy development factual, well formatted data, business analysis plays a key role in the assessment and review of the strategic, process, data modelling, and transition requirements for any BI initiative.  The purpose of this workshop is to introduce key terms, methods, concepts, tools and techniques a business analyst can leverage while working on a BI project.

Goals:
 There are five (5) objectives that the workshop is designed to achieve, including:
Understand the difference between facts and data dimensions.

Learn about data profiles and how they are used to inform data insight activities that influence a data model's design.

Develop a lexicon about business intelligence cubes, facts and dimensions.

Model logical data requirements using a multidimensional approach that feeds the physical BI development under the Unified Modelling Language (UML).

Understand when to leverage and how to take action with outside open data source information not found within an enterprise and how this information can augment existing enterprise facts.
Event details:
Saturday, January 20, 2018

Workshop doors open at 8:15 a.m.

Registration 8:15 a.m. to 8:30 a.m.

Networking 8:30 a.m. to 9:00 a.m.

Morning Session 9:00 a.m. to 12:00 p.m.

Break 10:30 a.m. to 10:45 a.m.

Lunch 12:00 p.m. to 1:00 p.m.

Afternoon Session 1:00 p.m. to 4:00 p.m.

Afternoon break 2:30 p.m. to 2:45 p.m.

Workshop close and prize draw at 4:30
Who: Business Analysts at the novice to intermediate level

Cost: $83 for IIBA members | $110 for non-members
PDs and CDUs: The event is recognized for Professional Development hours (PD Hours) for the certification application, and Continuing Development Units (CDU) for recertification.
Where:
Cartier Place Suite Hotel,
180 Cooper Street, Ottawa
Brittany 3 room
Parking: Indoor Parking is available for $13.00 per day.
Food provided:
Coffee and tea for morning and afternoon breaks.

Regrettably no food will be provided due to catering restrictions and our desire to maintain the workshop's price low. 

There are many restaurant and food options available nearby.
Note: attendees should avoid wearing strong perfumes/colognes as a courtesy to others who might have sensitivities.
About the instructor:
Accomplished Business Analyst & IT Professional with over a decade of experience and demonstrated versatility on

a wide array of business applications and system concepts. Predominantly involved in the infrastructure, communications, and health sectors. Skilled at technical and requirements documentation, reporting systems and dashboards, and online asset management. Thorough knowledge of SAP. Well versed in quality assurance and project management methodologies. Have a strong interest in data science / business analytics. Achieved EMCDSA certificate in Oct. 2017.

Sponsor:

Sponsor contact:
Sean D. Christopher, MBA
President and CEO, Smoothcube Certified Specialist in SQL Server Business Intelligence
Smoothcube Business Analytics is focused on the business relationship between stakeholders and solution providers through the application of business analysis methods, models and concepts using requirements management techniques in order for businesses to obtain value in the software solutions they depend on to run their business.
Not only is Smoothcube immersed in all things related to business analysis but it also provides knowledge transfer.
---
When & Where

Cartier Place Suite Hotel, Brittany 3 room
180 Cooper Street
Ottawa, ON K2P2L5
Canada

Saturday, 20 January 2018 from 8:30 AM to 4:30 PM (EST)
Add to my calendar