Description
New Marketing Institute is very excited to bring you an exclusive one time training on Digital Marketing & Programmatic, facilitated by Sean Barry of New Marketing Institute based out of Chicago. In this session, learn about digital marketing and programmatic and its role in the ever-changing technology and advertising worlds.
Looking for ways to polish up your resume and skills for that dream internship, next job or career? Participate in the training and receive a chance to become certified by New Marketing Institute upon passing our certification exam and downloading our badge – to showcase across your online profiles!
Attendance will also unlock a discount code to take our full Programmatic 101 course free of charge. Register today! (we can provide a comp code at the end)
NMI's Digital Download: A Peak Into Digital Marketing & Programmatic
Digital Digest – Learn About Digital Marketing and Programmatic with New Marketing Institute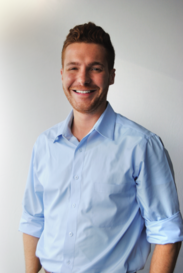 Sean Barry | Certification Training Specialist
Sean specializes in the creation and delivery of NMI's educational content. He joined the team in 2015 after completing the Marketing Engineer Program, in which he developed a wide skillset within the ad tech industry. Prior to that, Sean worked as a K-12 educator in schools and private learning centers. He combines his education and ad tech background to help NMI's learners get from where they are to where they're trying to go.
For more information on NMI's training courses, take a look at http://nmi.mediamath.com/certification/digital-marketing-certification/