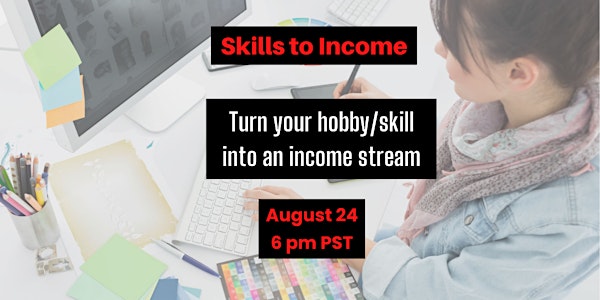 Skills To Income Streams
Elevate yourself for your financial struggles by monetizing your on your skills.
About this event
We are in a Recession.
Lay offs on the rise. Inflation is crazy high. Increase in wages didn't come with inflation to combat the recession. We all have skills that someone else needs.
Turn your hobbies and skills into income streams.
In this Masterclass you will learn how to:
~ Build on your hobby/skill
~ Monetize these hobby/skill
~ Find clients
If you're not sure what you want to do? That's ok. There are so many online hustles that are NOT MLM that you can earn from.
Got a good voice - sell it
Good at a craft - sell it
Good at writing - sell it
Good at recording - sell it
Good at social media - sell it
Good at reading - sell it
Good at teaching - sell it
In this Masterclass, you will walk away with some basic fundamentals of how to transform your hobby, skill, or a great idea into a business. Learn what mistakes to avoid, what steps to take first, and how to build. Attendees will also get free one on one consulting with me. Learn more at www.pivotmyprofit.com.