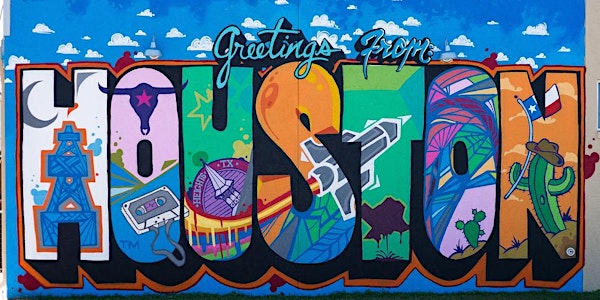 Skills for Life 6: Bilateral Upper Limb Loss Workshop
Come join us this year to celebrate our 20th Anniversary of this life changing event! Skills for Life 6: Bilateral Upper Limb Loss Workshop
When and where
Location
JW Marriott Houston by The Galleria 5150 Westheimer Road Houston, TX 77056
Refund Policy
Refunds up to 7 days before event
About this event

This unique workshop includes a program that will feature a series of talks devoted specifically to issues faced by individuals missing both arms. Presenters will include individuals living with bilateral upper limb loss, therapists, prosthetists, physicians and others.
This workshop only happens once every 3 years, so take advantage of this opportunity to meet up to 70 other individuals from all over the world who also have personal experiences with bilateral upper limb loss.
Who ​should ​attend? • Individuals ​with ​bilateral ​upper ​limb ​loss/limb difference • Anyone ​involved ​in ​the ​care ​or ​rehabilitation ​of ​a ​person ​with ​upper ​limb ​loss • Therapists • Prosthetists • Rehab ​Nurses/Case ​Managers • Physicians • Life ​Care ​Planners
Financial Assistance Application
FAQs
What's the refund policy?
Enrollment is limited and thus full payment is required to reserve space for Skills for Life 6 Workshop. The tuition/registration fee includes seminar instruction, materials, seminar certificate, and meals as noted in the program schedule. Full tuition less credit card processing fees are refundable if we receive written cancellation seven days prior to the seminar. Registrants who notify Enhancing Skills for Life of cancellation up to one week before the beginning of the seminar are eligible for a registration refund, less any credit card processing fees. Enhancing Skills for Life is not responsible for any guaranteed airline or hotel reservations. In the unlikely event that the event is canceled, we will make every effort to contact the participants, with the information they submitted when they registered as well as posted information on the website. In the event of cancellation, participants will receive a full refund based on payment method. We ask participants to allow ample time for refund check processing and credit card account transactions.
What are the parking arrangements at the hotel?
Valet and Self Parking are available at the hotel for a fee.
Are there any organized shuttles?
The JW Marriott does have a shuttle that can take you anywhere you want to go within 1 mile of the hotel and it is first come, first serve. We are working on transportation for an outing Thursday evening, but other than that Uber, Lyft and Taxis are good options to and from the airport.
What is the dress code?
Casual attire for general sessions, but consider bringing sports clothes and a swimsuit for Activity Day opportunities. See the schedule for more details.
Do I need to bring any special equipment?
We would love for everyone to bring their adaptive equipment from home. Maybe it is a customized reacher/grabber, a universal cuff, a cool kitchen gadget or a unique device that helps you dress or shower? Bring it with you if it fits in your suitcase and share with the other attendees.
Food will be served at the event?
Yes, we are still working on final plans, but lunches will be provided along with a few dinners and a few drink tickets. See the schedule for more details.
How do I let you know about my special dietary requirements?
Please note any dietary requirements in your registration or send us an email and we will do our best to accommodate.
Can my spouses, family members, caregivers attend too?
Yes, family members/caregivers should plan to attend. If they plan on attending the talks and eating meals with us, we request you register as a caregiver/family member which costs $150.
Can I register at the venue?
This will be very limited and may not be possible if we hit our maximum attendance. Please contact us to inquire at least a week prior to the start of the event.
How do I pay for the registration?
Via Eventbrite or feel free to contact us to register offline.
Do I need to buy a ticket for the dinner banquet & fundraiser on Saturday, October 8th?
No, your registration to SFL 6 includes attendance to this event.
How do I donate items for the Silent Auction/Raffle?
Please fill out this form and email it back to ssjrehab@gmail.com.
How can I contact the organizers?
Shawn Johnson: ssjrehab@gmail.com / 713-240-8336 and Kristi Turner: kturner@sralab.org / 773-220-0814