SkillfulMeans Leadership Lab Boston

Wednesday, April 18, 2018 at 9:00 AM

-

Thursday, April 19, 2018 at 5:30 PM (EDT)
Event Details
Experience

 a new

 sense of mastery, vitality, and connectedness —          and lead with purpose, impact, and flexibility —                                          while promoting well-being for yourself and those around you
What is in it for me?
Perform well under pressure without losing your sense of balance & well-being at work and home

Influence, build networks and collaborate well with everyone, regardless of level, function, generation, culture or reporting relationship

Develop resilience and use setbacks as stepping-stones for growth

Find more motivation and fulfillment and… help others discover it too
What is SkillfulMeans Leadership Lab?
SkillfulMeans Leadership Lab integrates neuroscience, cardiac footprint and mindfulness to help you reliably develop: real-time self-awareness and self-management, courage, natural leadership confidence, balanced empathy, productive work relations and…. 
a renewed zest for life.
"The SkillfulMeans Leadership Lab totally changed my attitude, helped me get promoted - gave me the tools to bring empathy and innovation into my workplace"  
                              - Daniel Volkovich, Director Product Development, CarQualifier
Based on leading edge
Neuroscience, to give us clues into what really drives our behavior - and what motivates us to change and develop lasting traits and competencies.
Cardiac footprint, a measurable state of physiological balance, where the mind and heart align. Your entire being becomes more regular and stable. You can then perform at a higher level and feel good while doing it!
Mindfulness, the science of being focused and present - a process of regulating attention and sharpening the mind, so that you can bring presence and high-resolution awareness to your daily activities.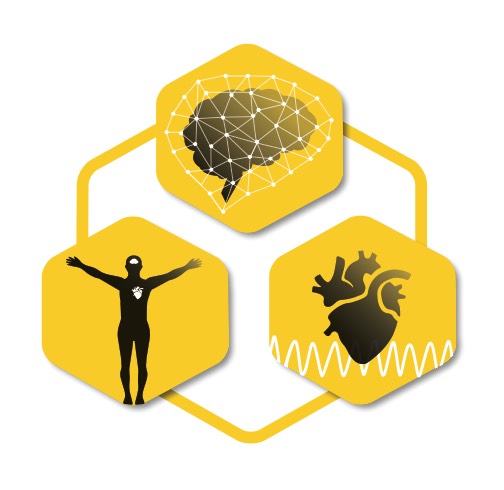 What makes this unique program effective?
Our leading edge method and
 Leadership Intelligence Toolbox (LIT)
Practical, easy to learn and apply. Neuroscience, cardiac footprint and mindfulness based. Data-driven, with measurable impact and sustainable outcomes.
Learn on the job with the support that you need
2-5 day leadership seminars can be inspiring. But what happens when it's over? Positive change starts with daily practice; when you put your new skills to work. Our program is designed for just that!
Tailored for you, to help you achieve your own personal goals
Everyone has different objectives and learns differently. We customize the program for each individual and include 1:1 coaching for personal support and ongoing development.


Who is it for?
Do you work with others and want to realize your highest potential as a leader and a team member? Do you naturally take on initiative and responsibility regardless of role, function or title? Do you see the value in high performing teams that operate on trust, innovation, and collaboration? 
Then, this program is for you!
"I've been to other mindful leadership programs, it was inspiring, but it was difficult to apply what I learned. This program is different. I use what I learned here, every day! Everyone on my team can benefit from the SkillfulMeans Leadership Lab."  
                              - Fabio Scheurel, Senior IT Architect, Maiborn Wolff
The 3 steps of SkillfulMeans Leadership lab
1. Get Going 
Week 1
Know your strengths take an assessment and gain insight
Set your goals - identify and clarify your personal goals
Meet your peers online we use Slack to share and keep in touch
2. Learn & Practice
Week 2
In-person workshop - 2 days
Meet your peers from around the world and plug in into your group's collective wisdom
Experience, master, interact - learn and practice tools that engage the mind and ignite the heart.
80% Experiential: individual and group skill-building activities, reflection and dialogue
20% Content presentation:  brief and engaging
3. Own It!
Weeks 3 - 8
Two 90 min Interactive video conferences - connect, review, clarify, deepen, and practice your new skills.
Learn by doing as you apply your new skills at work, so you can do what you already do - but better!
Two 40 min 1:1 coaching sessions - for individual support and continued development
Six weeks peer ecosystem for personal feedback, insight, and support from your peers and the instructor. Plus,media-rich content to augment what you are learning
2-day workshop content
Day 1
Learn from neuroscience, cardiac footprint, and mindfulness 
what drives behavior, and motivates us to change and develop lasting leadership traits.
Increase focus
experience and apply brain-friendly tools that increase your attention, clarity, and effectiveness.
Build real-time self-awareness
so you can know yourself in the moment. This leads to more presence, balance, and self-confidence.
Master skillful responses
when under pressure, experience emotional agility, and switch from reacting to responding.
Develop clarity and resilience, 
and see possibilities where others don't. Turn setbacks and challenges into opportunities.
Day 2
Motivate yourself and influence others
by aligning your mind and heart for consistent and reliable output - with integrity. 
Lead with flexibility
by experiencing your reactions to change and develop a more agile outlook and emotional response.
Build & manage effective relationships
by cultivating a respectful attitude towards self and others. Balance empathy with firmness. Master the art of difficult conversations. 
Collaborate across functions, generations & cultures 
and work well with people different from you. Create a space where everyone can be productive together.
Develop others
by seeing their unique qualities and bringing them forward. 
Your program leader
Emil Ansarov developed the SkillfulMeans Leadership Lab. He facilitates the program globally and leads the SML Teacher Training. Over his 25 years experience as an IT management consultant and a managing partner, he has lead teams on complex global transformation projects. In addition to his corporate work, Emil has been working with groups and individuals for 18 years using neuroscience, cardiac footprint and mindfulness to help them find meaning and fulfillment in their work and life.  His greatest joy is helping people discover their hidden qualities that lead them to be more than they ever thought possible.st that!
Logistics
The onsite program begins at 9:00 am and ends at 5:00 pm each day.  
Lunch is included in the program fee, as are all materials and the online program.
Need more information?
If you would like some more detailed information, including feedback from past participants, go to our program page http://www.skillfulmeanslab.com/leadership-lab-amsterdam-2018.h
When & Where

Boston

Boston, MA


Wednesday, April 18, 2018 at 9:00 AM

-

Thursday, April 19, 2018 at 5:30 PM (EDT)
Add to my calendar