Description
PLEASE NOTE: THIS IS AN INDUSTRY EVENT.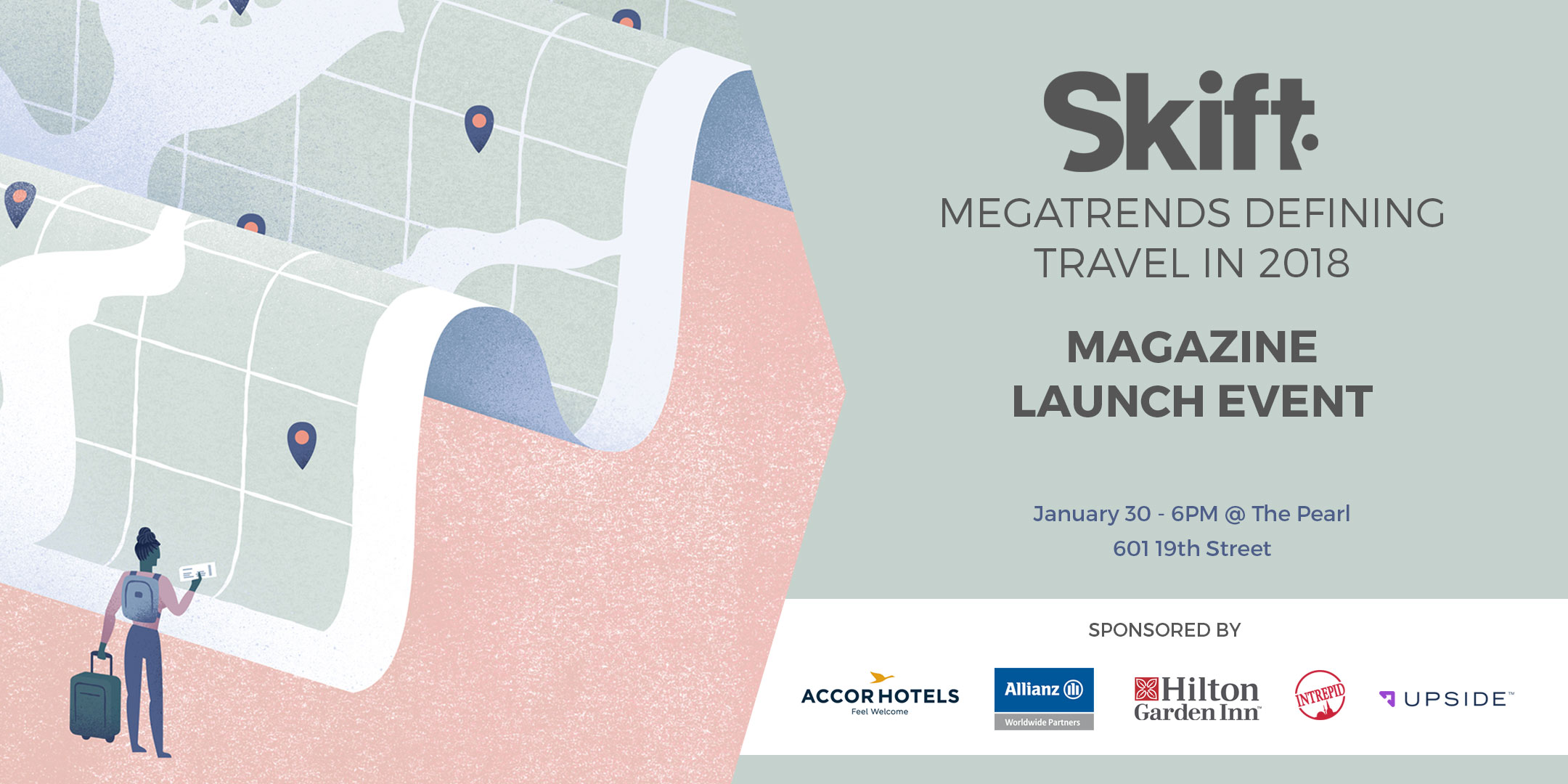 Join Skift for the unveiling of Skift Megatrends 2018, our fourth annual print magazine identifying the top trends that will shape travel in 2018.
Every day, Skift provides extensive travel industry news, analysis, and research on developments that are vital for understanding the forces that are driving change. Skift Megatrends 2018 follows the popular 2017 report.
The Megatrends event is sponsored by AccorHotels, Allianz Worldwide Partners, Hilton Garden Inn, Intrepid Travel, and Upside.
Refreshments will be served following a presentation and discussion.
Space is limited, so be sure to RSVP early.
- The Skift Team