Description
Join TPT's Minnesota Remembers Vietnam team and Wings of the North Air Museum for an afternoon of storytelling on aviation during the Vietnam War. Decorated Minnesota veterans Bob Jasperson (Air Force), Ray Wilson (Army), Kay Bauer (Navy), and Dennis Darnell (Marines) will share briefly about each of their diverse experiences serving in an unpopular war and about an enduring passion for aviation that unites them. An audience Q&A will follow the panel.
Parking is available in the Lowertown Parking Ramp and can be accessed from Jackson Street or Sibley Street. Weekend parking rates will apply.


SCHEDULE
1:45 - Doors open
2:00 - Reception with light refreshments
2:30 - Program begins
3:45 - Audience Q&A
4:30 - Event ends

Minnesota Remembers Vietnam is a collaboration among the Minnesota PBS stations. The initiative features an online Story Wall, various documentaries, and a series of public screenings and commemorative events to remember, honor, and understand the lasting legacy and impact of the Vietnam War on Minnesota's diverse communities. Learn more about the initiative here.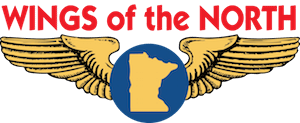 Wings of the North Air Museum, a 501(c)(3) nonprofit organization based at Flying Cloud Airport in Eden Prairie, serves learners of all ages by restoring and showcasing flying aircraft to bring history to life, honoring Minnesota's aviation pathfinders and veterans through exhibits and events, and inspiring youth to meet 21st century challenges by using science, technology, engineering and mathematics. Learn more here.
SPEAKER BIOS
Catherine (Kay) Wilhelmy Bauer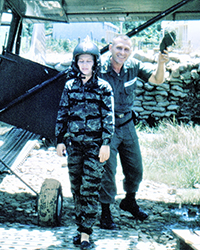 After spending a number of years in the Navy Nurse Corps, Kay Bauer accepted an assignment to Vietnam and arrived there in January 1966. She worked closely with her colleagues, both American and Vietnamese, in a hospital that had no running water or electricity and earned the Vietnam Humanitarian Medal of Honor for her service. She dedicating thirty-five years of her life to the military and was instrumental in helping to erect the Vietnam Women's Memorial in DC.
Dennis Darnell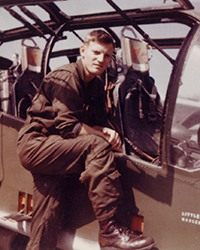 After receiving his wings at the Naval Air Station in Pensacola in 1968, Dennis Darnell began his first tour as a Huey UH-IE gunship pilot in Hue Phu Bai, Vietnam, where he was shot down three times over the course of flying support missions. He went on to complete more than 500 successful combat missions, earning recommendation for the Distinguished Flying Cross and receiving 37 air medals plus the Vietnamese Cross of Gallantry.
Bob Jasperson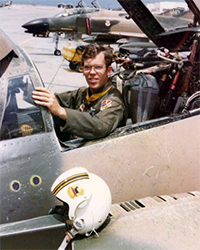 One of the Air Force's youngest world-wide and air drop-qualified C-141A Starlifter navigators in 1970, Bob Jasperson was one of the first selected for training as a Weapons Systems Officer in the McDonnell Douglas F-4 Phantom jet fighter. Bob flew 103 combat missions into South Vietnam and North Vietnam including into some of the most highly defended areas in the history of aerial warfare.
Ray Wilson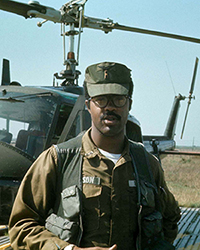 Ray joined the Army in 1968 to pursue his dream, completing flight school and warrant officer training in 1970. After spending 366 days in Vietnam as part of the 118th and 117th Assault Helicopter Company, he re-enlisted and had an Army career that spanned 22 years in Europe, Central America and the U.S. and included positions as flight school instructor, a Medivac Pilot, and a Chief Warrant Officer.


For full speaker bios, visit MNVietnam.org.