TGR's San Francisco Ski, Snowboard Film Premiere of Winterland with Before Show Happy Hour to expand your Tahoe RideShare Contacts
About this event
Join fellow skiers and boarders to watch TGR's annual ski/ride film to get stoked for ski/ride season!
Don't have lots of friends who like to ski or ride or new to the SF Bay Area?
Join to expand your circle of ski and snowboard buddies for Tahoe powder trips; share ride-share expenses and reduce impact to the environment.
Meet SF Bay Area skiers/boarders, especially those who are ski season pass holders, either resort specific or multi-resort season pass like IKON, EPIC, POWDER ALLIANCE, or MOUNTAIN COLLECTIVE PASS: connect for ride-sharing to/from Tahoe resorts for the 2019-20 winter ;)
Event Host: Marion - "'I'm an east coast skier turned Californian, and a new Ikon pass holder. Living in Marin and SO excited to be a part of the weekend Tahoe community. I'm interested in carpooling for weekend or day trips and getting groups together for off-mountain fun."
Fun contest: wear a wacky beanie to our happy hour meetup and participants will choose a winner who will get a $25 gift card good for sporting goods at any of Sports Basement's 10 locations around the Bay Area.
;)
For those who plan to watch the 9:15 pm showing, join us at an eatery within walking distance to the Palace of Fine Arts (exact meeting spot to be disclosed to participants by email 1-2 days before the event); join in for happy hour at 7:30 PM for drinks/eats (buy your own).
Event Fee: FREE
Do I have to be a member or watch the film to participate in the happy hour meetup?
No, the purpose of the happy hour is for folks to meet-up and to connect with skiers/boarders for ride-sharing during the winter season to Tahoe so you're welcomed to attend even if you don't plan to watch the ski film. Also, do not need to be a member to participate.
About SnowPals.org
Join us to celebrate SnowPals' (SP) 21st anniversary of bringing San Francisco Bay Area skiers and snowboarders together to share a common passion for snow sports. Join our fun events to expand your circle of ski and snowboarding buddies for trips to Tahoe and to other popular snow destinations.
* New to SnowPals? Join us to expand your circle of ski and ride buddies and Tahoe ride-share contacts for powder trips to Tahoe and to other snow destinations like Colorado, Utah, British Columbia, etc .
* Remember to print your free ticket for entry or show your ticket on your smartphone.
Important reminder: PLEASE BE courteous and let us know if you can't make it after you have RSVPed; sign into EventBrite to change your RSVP so that we can get an accurate count of how many folks to expect. Behind the scene, we work hard to put together events so we ask in return that guests be courteous by giving us a heads up if your plans have changed and you can no longer attend. Advance thanks!
== TGR's WINTERLAND FILM INFO ==
ABOUT WINTERLAND starring Jeremy Jones + Angel Collinson + Cody Townsend + Sage Cattabriga-Alosa + more..
"Winterland is a celebration of ski and snowboard culture. Today's mountain athletes can only stand as tall as those who came before, the pirates of the past who followed their own path and passion. This story of adventure is far from over, as a new crop of modern-day pioneers are eager to etch their names in the annals of history. The technology and style might evolve, but the rush, excitement, and pure fun remain eternal, bonding past, present, and future riders. The film will follow these individuals as they leave their own mark on these fabled locations."
How Much: Show Tickets are $20 each, only $10 for ages 16 & under at the early show.
Details: Lift ticket offer to Mt Bachelor for all attendees! 2-of-3 days for only $109
When: Tuesday, October 29, 2019 Buy Early Show Tickets: Doors at 6:00 pm. Film at 6:30 pm. Buy Late Show Tickets: Doors at 8:30 pm, Film at 9:15 pm.
Where: Palace of Fine Arts in SF, CA
* Remember to print your ticket for entry or show your ticket on your smartphone.
♥ Share this page with friends and family to invite :)
###
UPCOMING..
* NorCal Ski & Board Festivals in SF + SJ, Get 1/2 off craft beer tasting tickets; includes 3 lift tickets + BOGO Squaw Alpine lift ticket ($119 value) details at
http://www.snowpals.org/2019/half-off-snowbomb-festival-tickets/
* Interested in planning a ski, ride road trip to Utah and Colorado covered by your Epic pass, IKON pass, or Mountain Collective Pass? Join to coordinate powder trips @
http://www.snowpals.org/info/tahoe-rideshare/
Join to connect for Winter Tahoe Ride-sharing to/from Lake Tahoe resorts.
* Looking to buy sporting goods, ski, ride gear or winter clothing to get ready for the ski season?
From today until November 10, 2019, SnowPals get 20% off promo code discount coupon for any sporting goods at Sports Basement so if you need any sporting goods or skis, board gear, or winter clothing, take advantage of the 20% off discount.
Shop at Sports Basement 10 retail stores or online; details/get coupon at:
http://www.snowpals.org/2019/sports-basement-snowsports-specials-deals/
About Sports Basement:
Specializes in sports & outdoor clothing, gear & accessories, plus equipment rentals.
Visit Sports Basement 10 retail stores for gear rentals, full-blown ski shop services and bike shop services.
* RSVP for Tahoe Ride-share Happy Hour Meetups + Backcountry SnowSports Annual Mixer:
http://www.snowpals.org/events/
* Join Feb 1-12 Hakuba, Niseko Japan POWDER TRIP:
http://www.snowpals.org/2019/japow-hakuba-niseko-ski-ride-trip-feb-2020/
Looking to join a Tahoe area ski lease to max out your ski season pass, expand your circle of ski buddies, get a place to store your ski gear and people to rideshare to your fave resorts? Browse 2019-20 ski leases @
http://www.snowpals.org/leases/
🏂⛷❄️❄️❄️
* When will Tahoe resorts start running their lifts? Mt Rose resort is the first Lake Tahoe resort to open on October 25, 2019; view the entire list of opening dates, snow report, live web cams for Tahoe resorts 2019-20 season:
http://www.snowpals.org/2019/tahoe-ski-resorts-opening-dates/
🏂⛷🏔️❄️❄️❄️
tags: sf, san francisco, menlo park, palo alto, los altos, los gatos, marin, napa, sonoma, ski, snowboard, ride, ski trip, happy hour, powder ski trip, heli-ski, british columbia, tgr, teton gravity research, ski film, vr, virtual reality film, cmh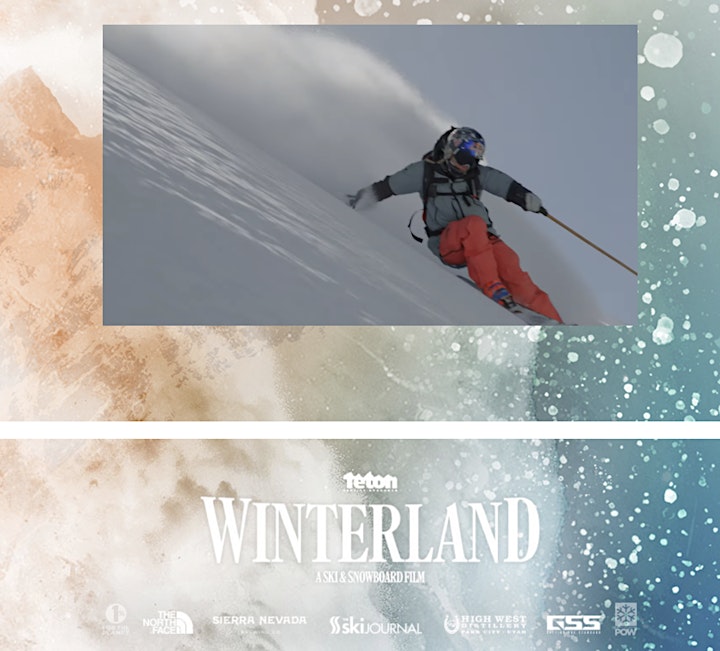 Organizer of SKI, RIDE FILM TGR's WINTERLAND Before Show Happy Hour + Tahoe RideShare
About SnowPals.org
Make the most out of Tahoe.
Find or offer rides. Keep up with news and deals. Join the largest ski & ride club for Tahoe regulars. Connect with other busy SF Bay Area professionals who shares your interest in skiing/riding.
Since 1999; grassroots, with 8,055+ members and growing. Celebrating 20th year of brining folks together to enjoy snow sports.
View upcoming Events:
Looking to join a ski lease? Browse our listing at 
http://www.snowpals.org/leases/
For Tahoe area vacation rentals, visit
http://www.snowpals.org/rentals/
Join us at