Sales Have Ended
Ticket sales have ended
Sorry you surpassed the time limit.! No worries, just try again.
Sales Have Ended
Ticket sales have ended
Sorry you surpassed the time limit.! No worries, just try again.
Description


WHITEFACE MOUNTAIN, LAKE PLACID NEW YORK
Date de Départ: Samedi 19 Mars, 2016 . SVP arrivez 15-30 minutes avant l`heure de depart.
Départ à 7:00 AM
Lieu de Rencontre: St-Catherine/Berri (devant Archambault) - Station Berri UQAM .
Retour: Départ de Whiteface mountain à 17:00 même jour (19 Mars, 2016) et on revient à Montéal (Station Berri UQAM) à environ 19:30.
Votre Forfait Inclus: Une passe de remonté à Whiteface Mountain. Autocar Luxueuse allez retour transportation de Montréal à Whiteface Mountain + Collation.
N.B. SVP imprimer vos billet et les amenez avec vous.
-N`Oubliez pas votre PASSEPORT et vos documents pour traverser les douanes.
Coût:
SKI Fanatic, SKI+Transport (Prix reservation seule): $95 CAD + Frais
Ski, SKI+Transport pour (reserver pour 2 persones ou +): 89.90$ CAD/personnes + Frais
N.B**** Vous êtes seulement confirmé 100% quand vous avez prepayé vos billets. On prend aucun réservation sans paiement. Merci.
Coût Additionelle (option): Location D`équipments
$65 CAD Kit complet: Bottes, Ski, Poles, Casques.
Politique de retour:
* Remboursement complet moins $20 (Frais Admin) avant 10 jour de l'évènement.
* Aucun Remboursement dans les 10 jours avant l`évènement, par contre vous pouvez transferrer votre billet à un ami. Le Transfer doit être fait 2 jour avant la date de départ + $20 (Frais Admin) sinon vous risquez de perdre votre admission.



Pourquoi Whiteface:
Lorsque vous arrivez au sommet de Whiteface Mountain, vous serez au sommet nord-est. Aucune autre montagne dans l'Est n'atteint une telle hauteur. Autour de vous, des dizaines de pics d'Adirondack font saillie vers l'horizon. L'air frais rempli vos poumons vient de souffler sur un parc protégé, plus grand que Yellowstone et Yosemite, combinée. Plus bas des sentiers qui ont conduit à la gloire de certains athlètes olympiques.
Whiteface a ouvert en 1958 et a gagné sa place dans les annales du ski de haute montagne. Elle a le plus grand dénivelé de l'est, ce qui signifie que si vous aimez les descentes à pique, vous aurez beaucoup de possibilités.
Nos 87 pistes (dont un tiers sont notés pour les skieurs experts), 11 remontées mécaniques, dont une gondole, les parcs à neige, et six restaurants Whiteface. Whiteface est la montagne olympique, ce qui signifie que non seulement vous pouvez tailler les mêmes tours que les meilleurs skieurs au monde
Débutant ou Pro, vous êtes couvert:
Les instructeurs sont des mordus du sport. Ils partageront leurs conseils sur la technique, mais ils vont aussi partager leur amour pour le ski et pour cette montagne.
Pour ceux d'entre vous avec les compétences et le jugement de match, bienvenue aux « Slides » : une série de pentes abruptes, colonnes étroites, les Slides sont ouvertes quand les patrouilleurs les juge sans danger.
Une bonne journée sur la montagne nécessite une bonne gastronomie:
Sur la montagne ce sont six restaurants qui proposent une délicieuse cuisine et de boissons énergisantes. Des mets populaires et des spécialités régionales sélectionnés par les cuisiniers sont préparés pour rafraîchir et ravitailler nos invités pendant ou après une bonne journée à la montagne. Nous vous invitons à savourer
Visitez-nous sur le Web:
https://twitter.com/SkiWhiteface
https://www.facebook.com/WhitefaceLakePlacid
4,865 ft (1,483 m)
3,110 ft (950 m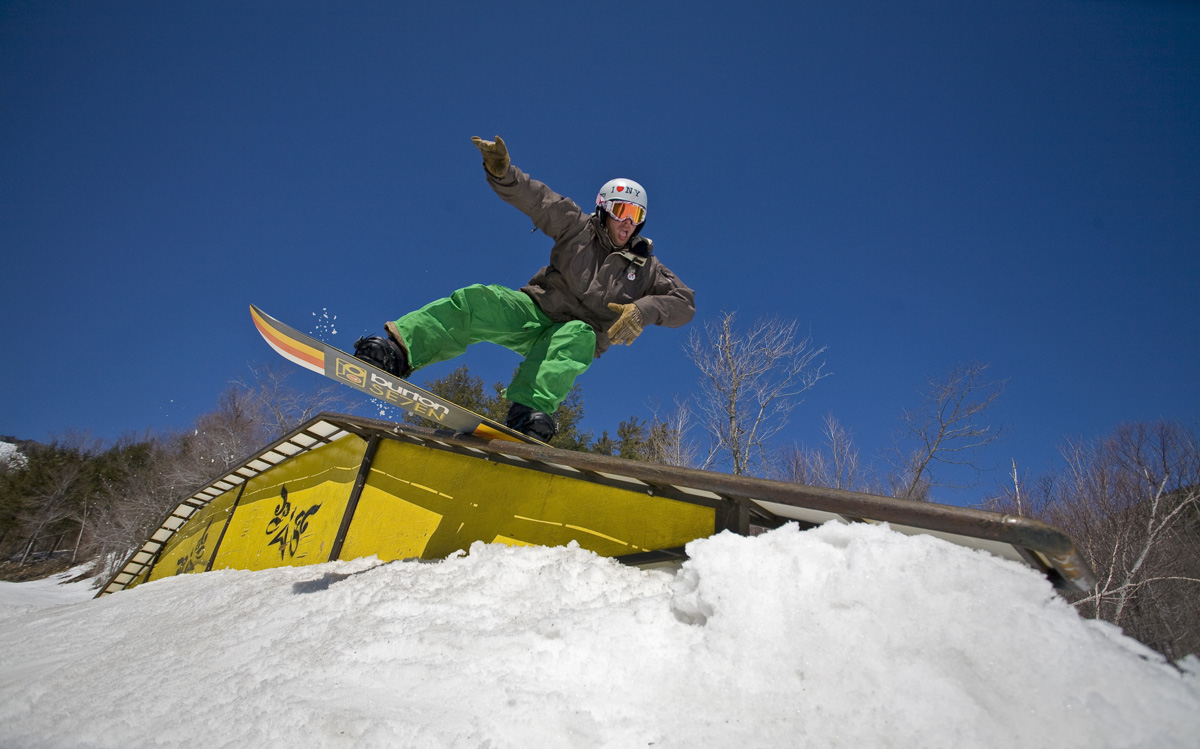 ---
*****English version*****
*** Trip plan email will be sent out to everyone confirmed via Eventbrite 2 to 3 days before the departure date providing trip logistics and details. ***
Depart Date: Saturday March 19th, 2016 . Please arrive 15-30 minutes earlier.
Depart 7:00 AM
Meetup Location: St-Catherine/Berri (infront of Archambault) Metro Berri UQAM.
Return: Depart from Whiteface mountain at 5:00 PM on Same day (March 19, 2016) and expect to arrive at Montreal (Station Berri Uqam) at 7:30 PM
Trip Includes: Day lift ticket at Whiteface Mountain. Luxury bus/van round trip transportation from Montreal to Whiteface Mountain + Snacks.
NOTE:

Please bring your printed ticket on the day of the event.
-Don`t forget your PASSPORTS and necessary documents to cross into US border.
Cost:
SKI Fanatic, SKI+Transport (if you book only 1 ticket): $95 CAD/person + fee
SKI, Ski+transport for 2 (Book 2 or more and save): $89.90 CAD/person + Fees
NOTE**** You`r spot is NOT confirmed until you have prepaid the ticket via Eventbrite.
Additional Cost (optional):
Day equipment rental = $65 Complete Kit (Skis, Poles, Helmet, Boots).
Refund Policy:
* Full refund minus $20 processing fee if cancelled 10 days in advance;
* No refund for cancellations or no show within 10 days; however, spots can be transferred to your friends with $20 processing fee.
You MUST make the transfer 2 days before departure date or your ticket may be deemed invalid.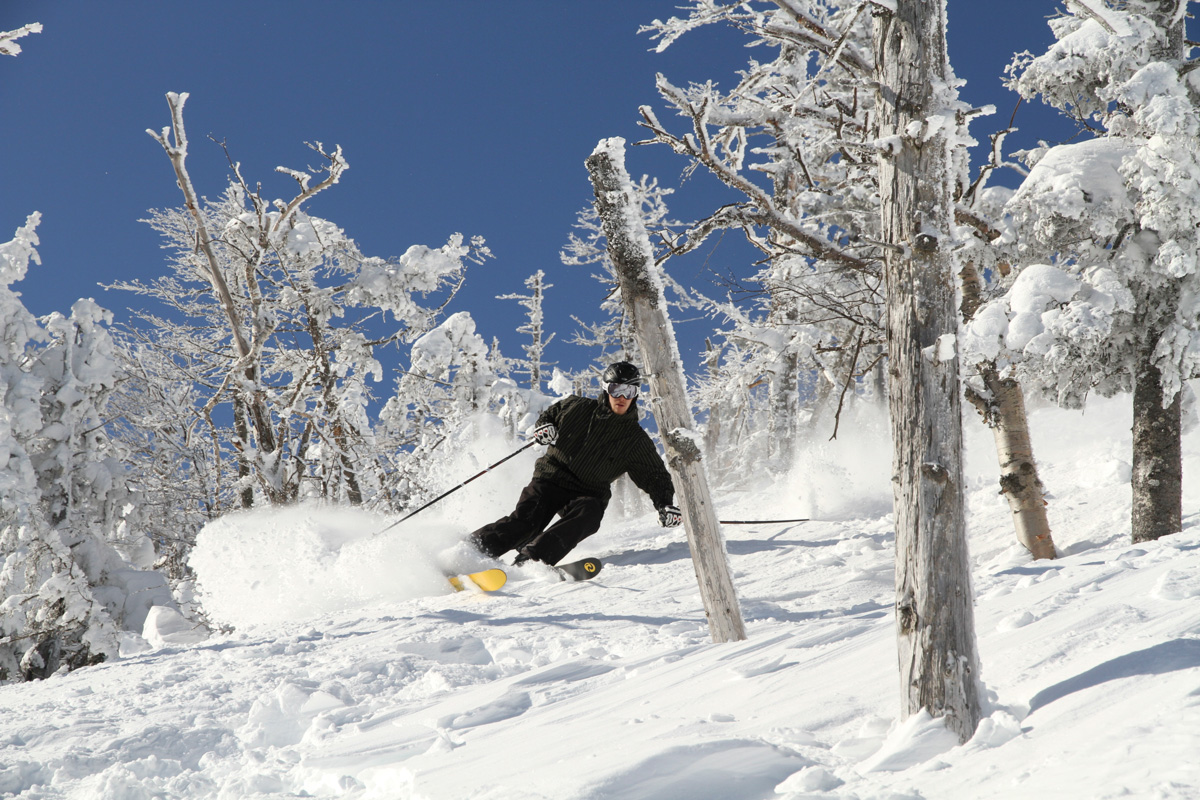 Why WhiteFace:
When you get to the top of Whiteface Mountain, you'll be at the top of Northeast skiing. No ski mountain in the East reaches higher. Around you, dozens of Adirondack peaks jut into the horizon. The fresh air filling your lungs has just blown over a protected park larger than Yellowstone and Yosemite, combined.
Whiteface opened in 1958 and has earned its place amongst the giants of big-mountain skiing. It has the greatest VERTICAL DROP in the east, which means if pointing the boards downhill is your thing, you'll have plenty of opportunities. There are 87 trails (a third of which are rated for expert skiers), 11 lifts including a gondola, terrain parks, adrenaline-pumping glades skiing, and six Whiteface restaurants.
Beginner or Pro, we have you covered:
For those of you with the skills and judgment to match, welcome to the Slides. A series of steep, narrow chutes, the Slides are open only when Ski Patrol deems them safe. This is expert-only terrain—35 acres of in-bounds, off-piste, double black-diamond wilderness skiing accessible by hiking from the top of the Summit Quad. Once you get there, you'll be a few hundred feet above Vermont's tallest mountain and three times as high as the top of the Empire State Building.
A good day on the mountain requires good food:
There are six restaurants featuring delicious, energy-boosting food and beverages. Popular brands and regional favorites selected by their culinarians refresh and refuel the guests as they enjoy their day on the mountain. We invite you to savor...
Visit them online:
https://twitter.com/SkiWhiteface
https://www.facebook.com/WhitefaceLakePlacid
Elevation: 1,483 m
Prominence: 948 m
Mountain range: Adirondack Mountains
4,865 ft (1,483 m)
3,110 ft (950 m

FAQs
Do I have to bring my printed ticket to the event?
It is preferred to bring the printed, It is much faster.
We will also scan the code on your mobile. This is the barcode you received in the email when you completed your purchase on EventBrite.


Liability Disclaimer:
By RSVP'ing "Yes", you and your guest(s) are accepting the terms to WAIVER AND RELEASE OF LIABILITY set forth by SKI MTL NY.


WAIVER AND RELEASE OF LIABILITY:
In consideration of being allowed to participate in any way in SKI MTL NY events and activities, the event participant acknowledges, and agrees that:
1) The risk of injury from the events may be significant, including the potential for permanent paralysis and death, and while particular rules, equipment, and personal discipline may reduce this risk, the risk of serious injury does exist; and,
2) KNOWINGLY AND FREELY ASSUME ALL SUCH RISKS, both known and unknown, EVEN IF ARISING FROM THE NEGLIGENCE OF THE RELEASEES or others, and assume full responsibility for my participation; and,
3) Willingly agree to comply with the stated and customary terms and conditions for participation; and,
4) Event participant, HEREBY RELEASE AND HOLD HARMLESS SKI MTL NY, their officers, officials, agents, and/or employees, other participants, sponsoring agencies, sponsors, advertisers, and if applicable, owners and lessors of premises used to conduct the event, WITH RESPECT TO ANY AND ALL INJURY, DISABILITY, DEATH, or loss or damage to person or property, WHETHER ARISING FROM THE NEGLIGENCE OF THE RELEASEES OR OTHERWISE, to the fullest extent permitted by law.
Terms and Conditions:
The purchase of this package constitutes a contractual agreement and implies your acceptance of the Terms and Conditions listed below. Therefore, please make sure you have carefully read and understood these Terms and Conditions before making your reservations.
1. Prices
Prices are per person and quoted in Canadian dollars (CAD$). Prices are valid on the date of publication on our website, and are subject to change without notice. SKI MTL NY reserve the right to increase or decrease published prices accordingly.
Several factors may influence the trips, including, but not limited to, an increase in the cost of transportation fuel, transportation taxes and various amended government taxes.
Prices generally include the taxes, but if it is not the case it is notified in the event description.
2. Payment
Consumers must settle the total of all sums. Otherwise, SKI MTL NY reserve the right to cancel the reservation and retain the full amount of the initial deposit.
If for any reason your credit card company or bank refuses to make payment of the amount billed to your credit card, your account will be placed in a delinquent status, which may include immediate termination of your reservation. It is your responsibility to contact SKI MTL NY with updated information and payment arrangements if you cancel the applicable credit card or if your credit card details change.
3. Travel Insurance
Reservations do not include travel insurance charges. SKI MTL NY strongly recommends ensuring your safety through the purchase of medical insurance.
Insurance recommended by SKI MTL NY : Desjardins, Belair
4. Cancellation and Refund Policy
SKI MTL NY reserves the right to cancel the trip for the following reasons: climatic conditions, external factors, insufficient number of participants.
SKI MTL NY reserves the rights to cancel a bus departure for a trip 24 hours before departure. Cancellation are most of the time due to the fact of we don't have enough clients to fill the bus.
In that case Ski MTL NY will refund participants via Eventbrite.
In the event that Participants cancel or want to make a transfer:
* Full refund minus $20 processing fee if cancelled 10 days in advance;
* No refund for cancellations or no show within 10 days; however, spots can be transferred to your friends with $20 processing fee.
You MUST make the transfer 2 days before departure date or your ticket may be deemed invalid.
5. Travel documents
It is the full responsibility and expense of consumers to obtain all documents required by all relevant government authorities. A valid Canadian passport is required to cross the border.
Canadian citizens must show proof of citizenship (birth certificate, passport or citizenship card).
If you're not a Canadian citizen you must have a valid passport and a Visa (for US trips).
If you study in Canada you really have to get your study permit to cross the border.
It is the responsibility of the consumer to ensure the possession of any travel documents required by countries of destination and connections, as well as the return to Canada.
6. Customer responsibility
Consumers are responsible for ensuring that they are in adequate physical condition for travel, that they have a sufficient quantity of any required medication with them, and that they carry such medication in their hand baggage at all times.
SKI MTL NY disclaims any responsibility for any physical accidents that could happen while traveling, as well as the loss or theft of personal belongings.
Each participant is responsible for himself and what belongs to him and is not meant to ignore the risks to which he is subjected.
7. Image rights
Anyone participating in trips or events organized by SKI MTL NY authorizes the use of his image rights through all kinds of channels (display, social networks, communication, marketing …)
8. Comments & complaints
At destination, consumers must inform a member of SKI MTL NY immediately to get assistance and to remedy any problem without delay, whenever such a problem can be reasonably remedied.
If the problem cannot be solved or deal immediately, consumers are requested to forward the specifics of the incident in writing to us by email to: skimtlny.est2015@gmail.com
9. Alcohol
SKI MTL NY does not provide alcohol and we do not recommend its consumption. Consumption of alcoholic beverages on the trip is at the risk of the traveler. The traveler is aware of the possible risks, hazards and risks associated with alcohol consumption. SKI MTL NY assume no responsibility or liability for injury or damage
10. Age of majority
Passengers under the age of 18 participating on a trip must have permission from a parent or guardian.
Important: The legal age to consume alcohol is 21 in the United States. Everyone is expected to know the law and SKI MTL NY disclaims any responsibility.