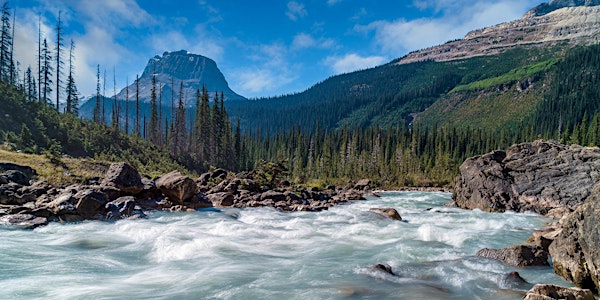 Sketch the Pacific Northwest in Canada (Canadian Southwest)
A beautiful part of our world, let's explore the beauty and majesty of Canada's Pacific Province, B.C. aka the Canadian Southwest!
About this event
Saturday, August 13, 10:00 - 12:30 EDT, 15:00-17:30 GMT
Registration is open for this unguided sketch event . Registration closes 11:59 PM EDT on Friday August 12. It's Free! All skill levels are welcome!
Click the register button above to sign up. The session lasts for two hours, but feel free to hang out afterwards and share, if you are able.
Sign up today!
==================
FOR OUR VIRTUAL UNGUIDED SKETCH EVENT:
Before the event, please take a look at the special reference site we create for inspiration and more information: https://62d7d35e3b2c7.site123.me/. And feel free to use google for some inspiration or look to your own photos or postcards to inspire you. Many sketchers like to select a subject (or two!) before joining the sketch event.
We will show a short video at the beginning of the event, before breaking out into smaller groups for sketching.
===================
WHAT YOU NEED TO KNOW
This is not a guided sketch event.
The session starts with an introduction to our subject, then sketchers break out into small groups to sketch whatever they choose in whatever medium they choose.
Please come on time (or 15 minutes early)! You won't want to miss the introduction and video of our topic. The event opens around 9:30 AM EDT.
The topic is introduced in the large group starting about 10:00 AM EDT with an introduction to the event and a video guide of the topic.
We break into smaller groups after the intro, between 10:20 and 10:30 AM EDT.
Sketchers share their work with each other in a small group, then rejoin the larger group at around 11:55 EDT for more sharing. While the event officially ends at noon EDT, you are welcome to stay on, share, and chat.
You need to register from this page to participate. If you register, you will receive email links to the event. Click the Register button above on the right.
As soon as you're done registering, you will receive an email with the login info, you will receive another email a few days before the event, and again about an hour before the event. IF YOU DO NOT SEE YOUR EMAIL from Eventbrite, (it may say from NEW YORK URBAN.) please check your junk/spam folders.
The virtual sketching event will be Saturday, August 13 and starts at 10 AM EDT.
Registration closes ten hours before the event; you must register to get the online link to the event from Eventbrite and/or the meeting organizers.
There are no fees. All drawing skill levels are welcome.
This is a global group.
Follow us in Eventbrite to keep up with the latest events!