Actions and Detail Panel
SKERIK'S BANDALABRA with INDUSTRIAL REVELATION
Wed, Feb 1, 2017, 8:00 PM – Thu, Feb 2, 2017, 12:00 AM PST
Description
Nectar & The PBJ Present:
SKERIK'S BANDALABRA
with
INDUSTRIAL REVELATION
and DJ Darek Mazzone (Wo' Pop KEXP 90.3)
$12adv / $16dos
21+
Nectar Lounge
412 N 36th St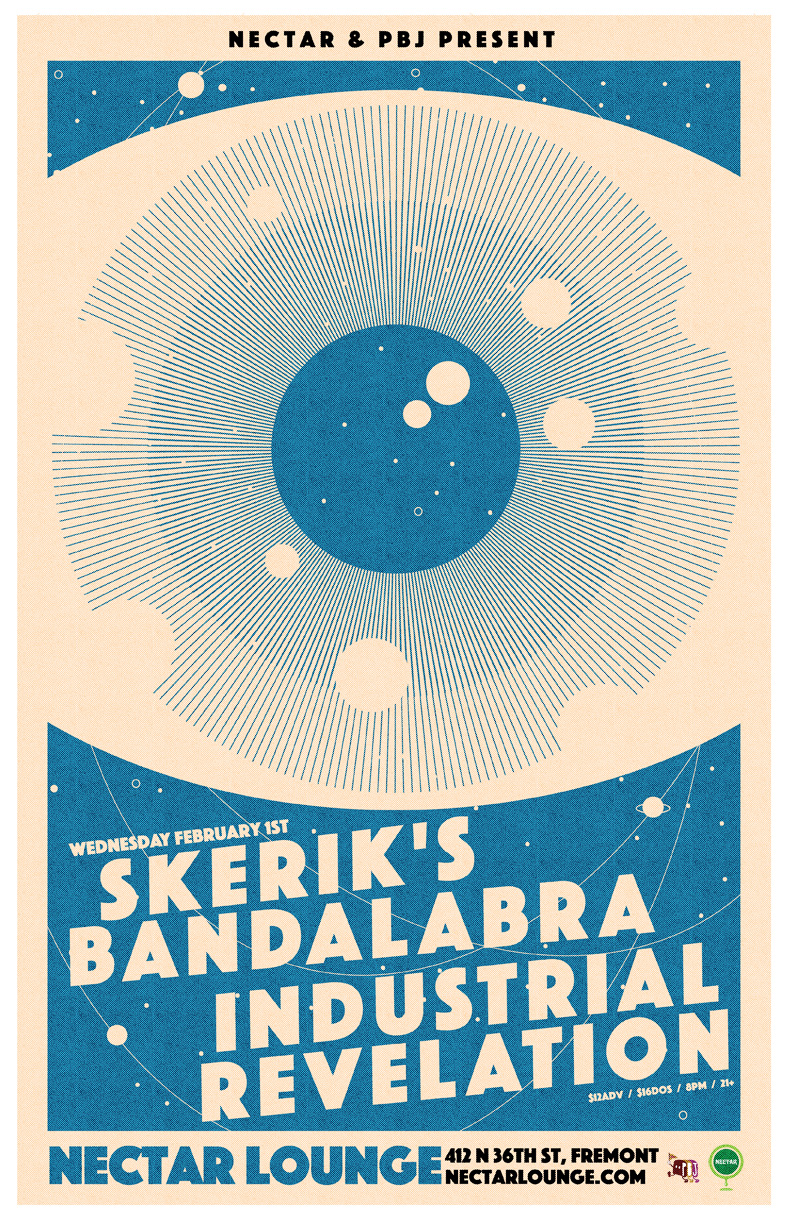 SKERIK'S BANDALABRA

Skerik's Bandalabra is composed of four Seattle musicians:
Skerik-sax
Dvonne Lewis-drums
Evan Flory-Barnes-bass
Andy Coe-guitar.

The group's message is rhythm, Fela meets Steve Reich in rock's backyard. Dance and listen.
Skerik
, the endearingly saxophonic, punk jazz iconoclast, introduces his latest project Bandalabra. Joining him are three of his fellow Seattle hometown's most revered players: Andy Coe on electric guitar, Evan Flory-Barnes on upright bass and Dvonne Lewis on drums. In Skerik's words, Bandalabra is intended to conjure the sounds of "Fela Kuti meeting Steve Reich in rock's backyard." A bold assertion, but one for which the music bears witness. Together, the quartet syncopates and snakes, floats free and snaps tight with hypnotic afrobeat rhythms, minimalist canons and improvised harmonics. There's a duality that demands listeners both dance communally and get lost in their daydreams. On their debut album 'Live At The Royal Room,' captured at the band's first ever public performance, the foursome head into the deep unknown, creating music in the moment for over 60 minutes straight. Halfway through the evening, they hit upon the illest of psych grooves, one later dubbed "Beast Crusher." Here the visceral and cerebral become one, the music explodes into the Northwest skies and Skerik's Bandalabra is born into the world a fully realized vision.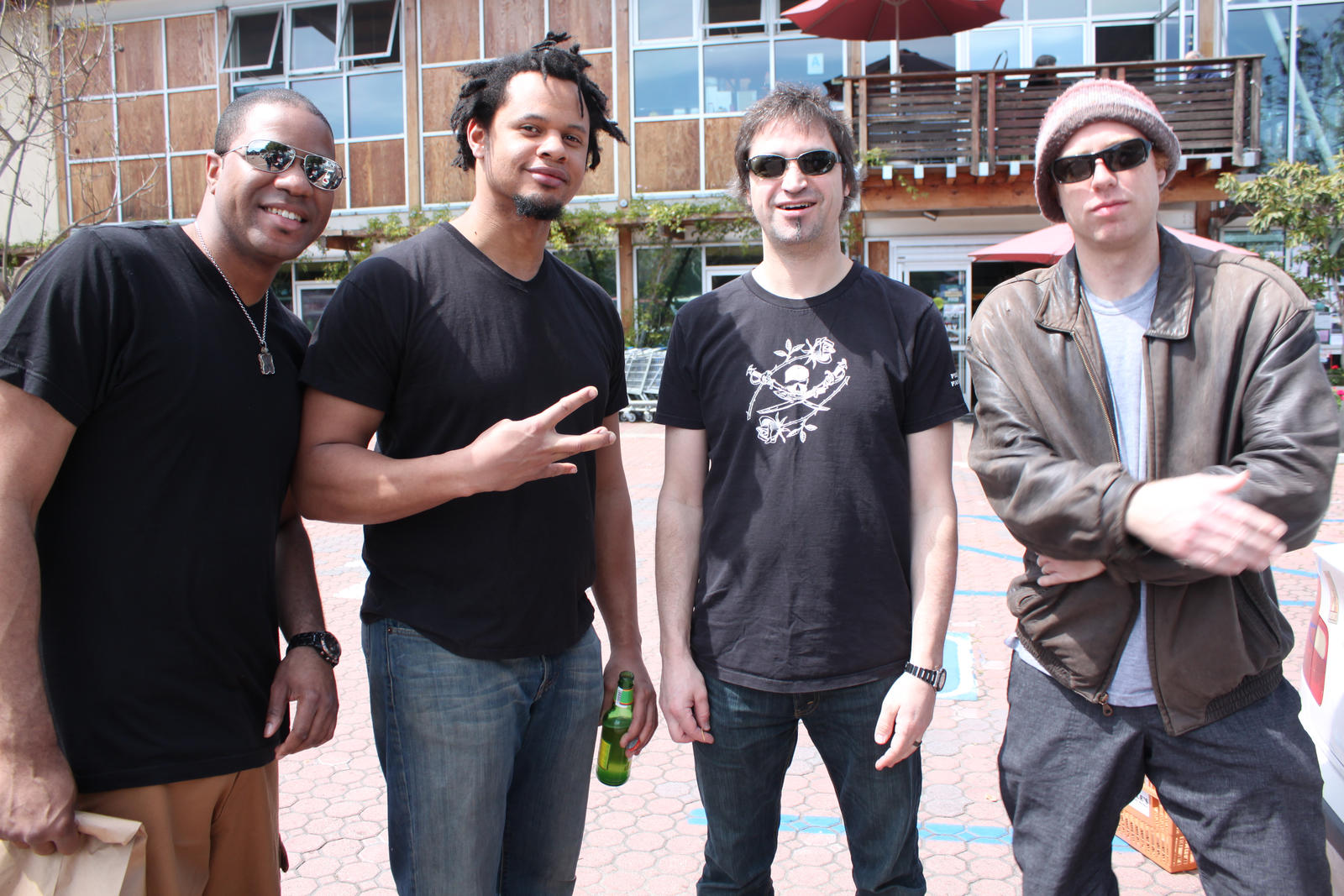 INDUSTRIAL REVELATION
Industrial Revelation emerged from the local Seattle jazz scene by forging an easily accessible yet difficult-to-categorize sound that merged elements of jazz, hip-hop, electronica, and the simply indefinable into a glorious whole — all without hacking out an unnecessarily complicated "progressive" fusion-mishmash. The individual members' key strengths were mastery of their chosen instruments and sophisticated yet earthy compositional skills, both finely honed in formal study and persistent live performance backgrounds.
The ensemble was formed by drummer D'Vonne Lewis (b. 1983), grandson of Seattle R&B pioneer Dave Lewis (1938-1998); bassist Evan Flory-Barnes (b. 1979); trumpeter Ahamefule J. Oluo (b. 1982); and keyboardist Josh Rawlings (b. 1982). The latter two studied music under local jazz icon Hadley Caliman (1932-2010) at Cornish College of the Arts, while Lewis came up through the nationally esteemed jazz program at Roosevelt High and went on to join Caliman's own band, playing nightclubs and concerts and touring, as did Flory-Barnes, before the four young players joined forces as Industrial Revelation.