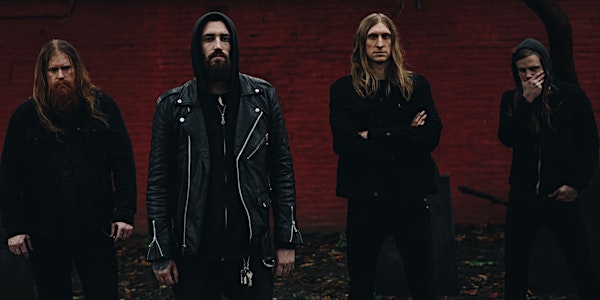 Skeletonwitch @ HI-FI
Ages 21+
Dahlia & MOKB Present
Skeletonwitch w/ Soft Kill, Wiegedood, Devil Master at HI-FI Indianapolis
When and where
Location
HI-FI 1043 Virginia Ave. Suite 4 Indianapolis, IN 46203
Performers
Headliners
More Performers
Soft Kill
Wiegedood
Devil Master
About this event
DOORS: 6:00 PM, SHOW: 7:00 PM
AGE RESTRICTIONS: 21+
GENERAL ADMISSION, LIMITED SEATING
Important Notice: All tickets are nonrefundable and nontransferable with the exception of event cancellation. Support acts are subject to change
----------------------------
About Skeletonwitch:
With 2018's Devouring Radiant Light ("DRL"), Skeletonwitch have succeeded where many bands have failed: they have reformulated their sound mid-career with dizzyingly triumphant results. Since the band's inception, they have been known for blending and bending metal subgenres. Their collective love of Judas Priest, classic-era Metallica and Immortal has always been worn on their sleeves. However, it's the band's blacker leanings that have shifted to the forefront and altered the tenor of the through line on this latest offering.
Grasping the blackened thread of "White Light" that first appeared on their 2016 EP, The Apothic Gloom (the band's first recording with vocalist Adam Clemans), Skeletonwitch has emerged with the eight-song, searing, soaring, burning statement of purpose. DRL demonstrates a band coalescing both compositionally and conceptually. Three of the eight tracks on DRL hover near the seven minute mark and a fourth nearly reaches nine minutes. DRL is a band cultivating new ambition.
While black metal has always been a recognizable component of the Skeletonwitch sound, DRL sees the band leaning all the way in with epic results. Where Skeletonwitch previously ran its output through a Second Wave Black Metal filter, DRL incorporates a strong atmospheric influence. Bergtatt-era Ulver and Cascadian black metal influences are on full display. From ethereal intros to tremolo sky-ride leads, DRL is draped with and adorned in black metal's lexicon. But the expansion of influence does not stop there.
Nathan Garnette and Scott Hedrick are still co-captaining the dual-guitar stratospheric charge but they've dramatically expanded their palette. Celestial crunch that evokes post-metal pioneers, Isis? Check. Gothic doom passages à la Paradise Lost? Check. High-flying Åkerfeldt-ian solos slingshotting over mountains of undulating progressive rhythms? Check. The foundation for this sonic structure is the effortless bass work of Evan Linger who possesses some of the strongest 4-string chops of any player in heavy music. Providing requisite room for the guitar maelstrom, Linger arrives with dazzling yet tasteful runs in just the right places.
And then there's vocalist Adam Clemans. Equal parts Tompa Lindberg fury and Jacob Bannon punk rage, Clemans' creative intensity and sense of purpose fueled the band's new musical trajectory. His organic writing lends the band gravitas and his vocal performance is nothing short of heroic.
Like the previous full-length, this album, the band's first full-length in five years, was recorded by Converge guitarist and engineering deity Kurt Ballou (High on Fire, Kvelertak, Chelsea Wolfe) at GodCity Studio in Salem, Massachusetts. The band's rapport with Ballou provided the familiarity necessary to embrace uncharted creative territory. Melodeath genre architect Fredrik Nordström (Opeth, At the Gates) mixed the album at Studio Fredman in Gothenburg, Sweden. The record was mastered by Brad Boatright of metallic hardcore greats From Ashes Rise at Audiosiege Engineering in Portland, Oregon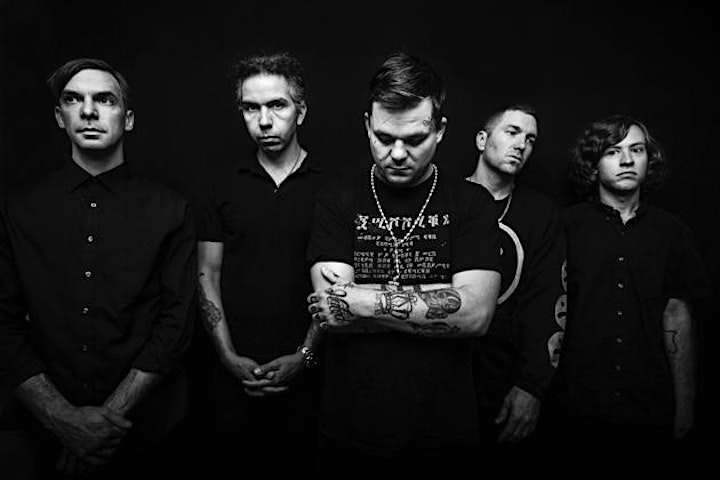 About Soft Kill:
Portland, Oregon's SOFT KILL began in 2010 by releasing one of the most highly regarded post punk albums of the last ten years "An Open Door". Their fourth album "Choke" is scheduled for release on Nov 4th via Profound Lore Records. Founding member Tobias Sinclair (ex-Blessure Grave) joins Conrad Vollmer (Warm Hands) on guitar, drummer Maximillion Avalon (Chromatics, Antioch Arrow, Get Hustle, Atriarch) and Owen Glendower on synths.
The eight song suite "Choke" comes on the heels of 2015's sophomore effort "Heresy" which was seen as a much more claustrophobic and oppressive album than "An Open Door". "Choke" by contrast, incorporates a greater depth of songwriting, texture and melody. Soft Kill has discovered a depth of invention and creativity with "Choke", vast and engaging in scope leaving the listener with an enduring and melancholic bliss. Warm, confident with lush guitars, "Choke" teems with melodic songs, generating urgency and vitality, elevating all that is potent in post punk, building impressively on their previous output. "Choke" is the culmination of years spent perfecting a unique sound, crafted and haunting songwriting that places Soft Kill firmly in the canon of the genre.
Rooted in influences such as the Chameleons, Wire and The Sound the album branches out, pulling delicately from the foundational elements of Cocteau Twins and Spaceman 3. "Choke" places the listener deeply under water and leaves them gasping for breath, placing them above hope with tracks like 'On The Inside' which features the vocals of legendary Mark Burgess of Chameleons. The song draws from the first wave of post punk and slips seamlessly into the cascading and ethereal elements of early shoegaze. The opening track 'Whirl' bleeds together the pop sentimentality of New Order with the dazzling Sheffield sound of Pulp. Lyrically "Choke" speaks on topics of loss and longing, and the choices we are all asked to make. Soft Kill will be touring extensively in support in the upcoming year.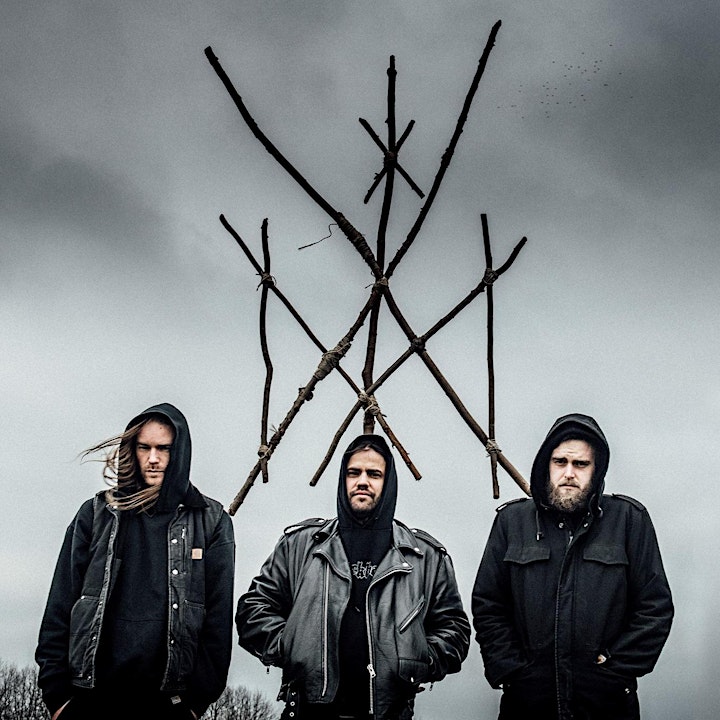 About Wiegedood:
"I, II and III all focus on the subject of loss," say WIEGEDOOD in a collective statement. "It's inherently in our nature to desperately hold on to the people and the things we love. All three records are dedicated to Florent Pevée [from Kabul Golf Club], a close friend of Wim [Coppers] and a great musician who lost his life at 21. This is our way of honoring his life."
As the final part of the De Doden Hebben Het Goed trilogy—which translates to English as The Dead Have It Good—WIEGEDOOD's newest album, De Doden Hebben Het Goed III, is a natural extension of its predecessors. What the three albums share sonically—a violent yet epic brand of black metal—they also share thematically and physically. III blends the atmospherics of I and the aggression of II. The band says they've "found the perfect crossover." WIEGEDOOD have also found a four-song formula that affords the trio latitude to explore without the wearisome effects of interminable concept album lengths. And finally, the albums also benefit from similar covers—photographed by Stefaan Temmerman—where nature and the WIEGEDOOD sigil play important parts of the whole.
"Our logo represents our band perfectly," WIEGEDOOD asserts. "So, we felt that just our logo and the soil which it is planted in, would be great for theses albums. The picture for III was taken in Sint-Eloois Winkel, a small town near Kortrijk where Levy [Seynaeve] grew up. Subsequently, the cover for II was taken in De Haan, where Gilles [Demolder] spent his childhood and the first cover picture was taken in Ransberg, where Wim grew up and is still living today."
As a band that has common membership with Belgian post-black metallers Oathbreaker and post-metallers Amenra, finding time for WIEGEDOOD—pronounced We-guh-doad—isn't a challenge, but rather a directive. Time must be made and spent on behalf of WIEGEDOOD not in spite of it. Musically, the group don't see similarities in or with Oathbreaker or Amenra, however. With this distinction the Belgians are empowered to express themselves singularly. As a result, the writing sessions for III (and its predecessors) don't 'bleed over' or 'bleed through' with the band members' other projects.
"Because of our busy schedules playing and touring in other bands, all our songwriting sessions are extremely productive," says the band. "We know how little time we have and we set even tighter recording deadlines to push ourselves even more. All songs are therefore written for III. There is a clear evolution between all albums."
Recorded by Christophe Dexters at House Rott Child Studios in Belgium over the course of 10 days, III is clear and powerful yet nuanced and nimble. Unlike WIEGEDOOD's peers, III pivots on a different thought axle, where loss and reflection, anger and desperation are imbued into everything. To capture the essence of III— tracks like 'Prowl' and 'Doodskalm' highlight WIEGEDOOD's tumult—the Belgians re-hired Californian Jack Shirley (Deafheaven, Oathbreaker) to mix and master at his Atomic Garden Studios. The result is overwhelming yet distant, dangerous yet tactful.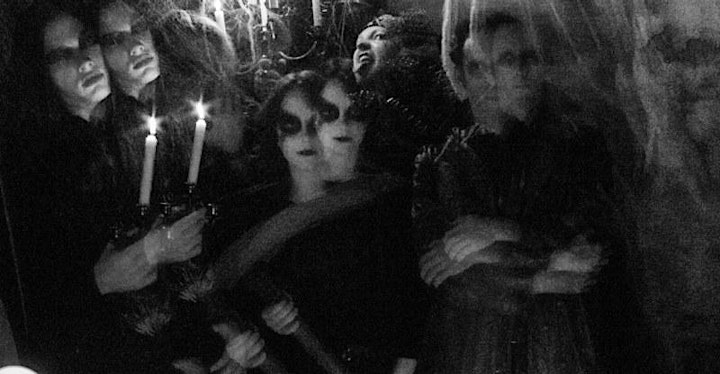 About Devil Master:
Philadelphia's Devil Master first arrived back in 2016. Their demos—adorned with pink accents and occult imagery—disappeared as quickly as they came out. Social media, particularly Twitter, picked up the music and it spread like wildfire. It is, of course, for a great reason. The mysterious group builds a wild concoction of black metal, punk, and death rock. Over the course of roughly two years now, they have two demos to their name: Self-Titled and Inhabit the Corpse. If you're like me and missed all the copies of the demos, fear not. Relapse Records recently picked up Devil Master and has packaged and re-mastered their demo material into a compilation entitled Manifestations.
Devil Master's eight tracks take punk's jaunted grooves and black metal's vocal and guitar motifs then distill it in death rock's swagger. It's like if Christian Death met GISM at a seance. Much of the first half of the compilation enforces this idea. Opener "The Devil Master (Devil Is Your Master)" and the following "Distorted Paths/Fear the Future Gleam" channel more hardcore punk and d-beat. They ultimately double down on this during "Sex With Succubus" and later, "Obscene Charade".
Meanwhile, "Failure to Die", "Inhabit the Corpse", and "Blood On My Shroud" all incorporate dark ambient textures and synth samples—which are often used a lot in black metal and death rock. These three tracks, especially "Inhabit the Corpse", also feature first-wave black metal stylings reminiscent of Celtic Frost or Mortuary Drape. Yet, strewn throughout all of these songs are glimpses of nostalgic fear through various lenses.
The group's aesthetic derives from classic examples of horror. The mentioned samples sound straight out of 50's horror flicks. The conjurations of Hell and witchery in their imagery is what early black metal capitalized on. There's also the brashness of early hardcore punk thrown in as well. It is all so wonderfully there in Devil Master's music. The remastering process for these two demos only intensifies these tenets. The original demo releases appeased a lot of fans who have their ears to the underground. It showed a band very early in its career very much in control of their vision. The symbiosis between Devil Master and Relapse is only going see this band take off in the coming years.
Speaking personally, Devil Master has been one of my favorite discoveries in the last couple of years. It's incredibly exciting to see big things happening for such an intriguing and thrilling project. Devil Master is working on a proper full-length debut for early 2019 with Arthur Rizk, which will be coming out on Relapse Records as well. Pre-order a copy of Manifestations now ahead of its official release next week. Also, find the band on Facebook and Instagram.