SKB 10: Mike And The Moonpies, Whiskey Wolves of the West @ Sun King Brewery - Indianapolis
About this Event
DOORS: 5:00 PM, SHOW: 6:00 PM
21+ | GENERAL ADMISSION | RAIN OR SHINE
NO COOLERS, NO OUTSIDE FOOD OR BEVERAGE | FOLDING CHAIRS PERMITTED | NO PETS
Important Notice: All tickets are nonrefundable and nontransferable. Support acts and are subject to change
----------------------------
About SKB 10
Cheers to Ten Years! Celebrating Sun King Brewery's 10th Anniversary.
Join us for our annual anniversary party as we celebrate 10 years of brewing independent Indiana craft beer. Enjoy a sampling of Indy's best food trucks along with special activations from our partners.
Special tappings include: 10-4 Good Buddy Collaborations, GFJ, Sun King King's Reserve beers and more.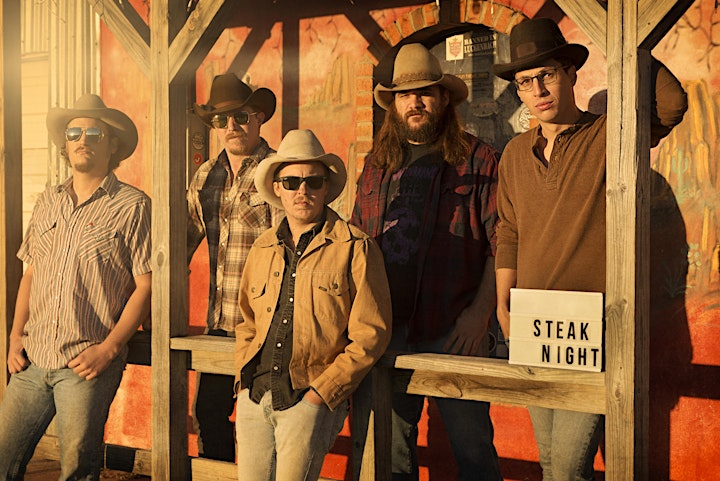 About Mike And The Moonpies
When frontman Mike Harmeier sang "they don't make 'em like they used to" at the start of Mike and the Moonpie's last studio album (2015's Mockingbird), it wasn't the idle complaint of an armchair country music critic: It was a self-imposed challenge, answered by Harmeier and the rest of his band of young but stage-hardened, old-soul honky-tonkers, to do something about it.
"The idea was, if I walked into a bar with my dad or grandfather, I wanted the album to sound like the stuff that I would play on a jukebox at that bar," says the 33-year-old songwriter, who started Mike and the Moonpies not long after moving to Austin from his native Houston a decade ago. "That's why it had a bunch of different styles on it: there's a Bob Seger kind of thing on there, some Randy Travis sounding stuff, a George Jones kind of thing … That was all a grand scheme that I had in my head."
The reaction was pretty grand, too, with Rolling Stone Country picking Mockingbird as one of the genre's best albums of the year. The accolades neatly coincided with the band's signing with powerhouse Americana booking agency Red 11 Music, and the following year's jam-packed double-disc Live at WinStar World Casino and Resort only offered further indisputable affirmation of Mike and the Moonpies' hard-earned status as one of the Texas music scene's finest real country bands since the release of their auspicious 2010 debut, The Real Country. It turns out Harmeier had something of a scheme in his head for that live album, too — but unlike Mockingbird before it, it had nothing to do with looking back. The rest of the Moonpies — guitarist Catlin Rutherford, drummer Kyle Ponder, bassist Preston Rhone, steel guitarist Zachary Moulton, and piano, organ and Wurlitzer player John Carbone — may not have known it at the time when they hit the WinStar stage, but the frontman was already laying the groundwork for their next studio album.
"Sometimes when you go into the studio, you get into a hole where everybody wants to recut their solos over and over, and I wanted to stay away from that when we made our next album. I wanted to have it where whatever happened in the moment is what would go on the record. So, the live album was my way of kind of conditioning the band for that … without me telling them."
Harmeier laughs as he admits this, but the results — as heard on the band's freshly minted Steak Night at the Prairie Rose (February 2018) — speak for themselves. Recorded in April at Yellow Dog Studios in Wimberley, Texas, the Moonpies' fifth album is not only their best effort to date, but arguably the first to really nail the irresistible, good-time spark and spirit of one of Austin's best bar bands (in any genre) in the studio.
In keeping with the "keep it in the moment" vibe of the whole record, Harmeier wrote or co-wrote all but one of the album's 10 songs (the exception being "The Last Time" by friend Jonathan Terrell, who wrote "Damn Strait" for the Moonpies' 2012 sophomore release The Hard Way) in the span of about a month or two, right before the week-long recording session. And although every song on the album is as unabashedly country as any fan favorite from Mockingbird or the rest of the Moonpies' catalog (including the dozens of classic honky-tonk covers from their salad days residencies at Austin's Hole in the Wall, White Horse, and Broken Spoke), Harmeier notes that the only "concept" he had this around was to keep the writing "simple" enough to allow the rest of the band — and producer Adam Odor — room to really go to town. "The only thing I really wanted was for the band to just have fun playing the songs, because I wanted the album to showcase the players on top of the songs that I wrote — just like the live record did."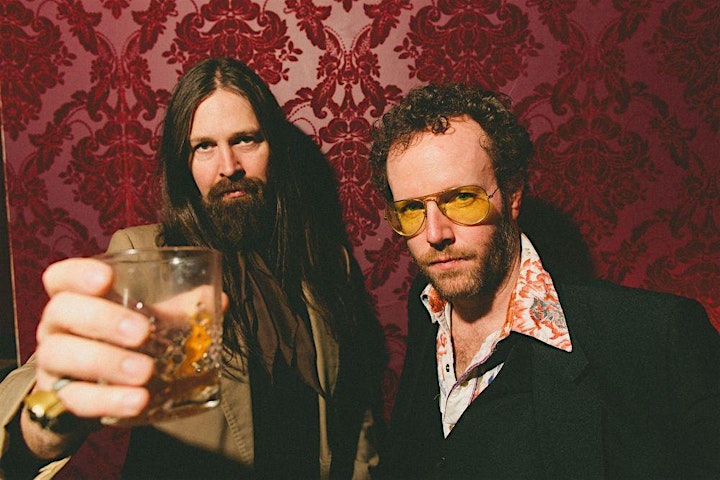 About Whiskey Wolves of the West
Listen | Watch Video
When artists have a certain degree of laudable talent in their arsenal, expectations can be quite high whenever they endeavor to branch out on their own. Good thing Tim Jones and Leroy Powell, the dynamic songwriting and performing tandem known collectively as Whiskey Wolves of the West, knew just how to harness the chops they honed as prime progenitors of the new Nashville sound. Helping forge the creative lane now occupied by the likes of Chris Stapleton and Sturgill Simpson also opened up a seam for the pair to charge through themselves to put forth a concisely focused, seven-track melting pot of an album aptly named Country Roots, which is set for release on March 2, 2018 from Rock Ridge Music.
"I don't know where we fit into that whole vibe, but I do feel like the music Tim and I do could easily be put side by side with any of it—we're not shooting to sound like anybody other than ourselves," theorizes Powell, a first-call guitarist/multi-instrumentalist for noted Music City producer Dave Cobb who's backed the aforementioned heavy-hitter Simpson in the studio, as well as both Shooter and Waylon Jennings. Concurs Jones, a top-cat Nashville singer/player in his own right who's worked side by side in a band with Carl Broemel (My Morning Jacket) and had Chris Robinson (The Black Crowes) as a producer and tourmate, "I'm proud to say we're both making the same kind of music now that we did back when we were starting out. It's the love of a genre that a certain zeitgeist movement may have briefly captured, but we never left it."
Right from the get-go, the Whiskey Wolves found an immediate fan in Tommy Shaw, the Styx guitarist/vocalist born and bred in Montgomery, Alabama who's also a current longtime Nashville resident himself. "This is my new favorite group!" Shaw declares. "I love their big voices, and the rhythm guitar especially. They don't sound like anybody else, and they have their own unique sound that is instantly identifiable. The Wolves seize on a good idea, and then they wail on it. It's old school, but it's also fresh and new. The joy and commitment I hear in their music is totally refreshing."
Country Roots fully lives up to the deep-seated expectations associated with its very name, from the genre-busting universality of its lead track "Sound of the South," to the intuitive harmonic blend that sets forth the analog-huggin' and vinyl-lovin' tone of "Lay That Needle Down," to the modernized down-home duende of the title track, to the brighter vibe of the album's closer, "#1 (The Ballad of Dallas Davidson)." As Jones clarifies with a laugh, "We wrote that one because Leroy wanted us to be able to say the very first song we wrote together was a number one."
What the instant appeal of Country Roots comes down to is how people respond to the pair's inherent knack for wholly accessible songwriting. "Leroy and I agree the first line of a song has to grab the listener to the point of them going, 'Wow, what is that? I have to hear more of this!'" Jones observes. "And then you have to come back with a fantastic chorus 30 to 45 seconds later to keep the hook going."
While Powell agrees the hook is what brings you back, he adds that the Whiskey Wolves' secret sonic sauce also has something to do with the way the two songwriters are absolutely unwavering when it comes to adhering to their own exacting standards. "Tim and I try to write songs we feel are good enough to where we don't have to nitpick them into the ground," he explains. "We'll go, 'Can we get away with singing that? Are we going to make fun of ourselves if we hear that on the radio somewhere?' And that's why I like playing with Tim, because it's great to have a supercritical opinion that you trust. He'll say, 'That lyric isn't gonna fly. We can't do it that way.' But that never got me bent out of shape because we're talking about the songcraft, so I don't attach any ego to it."
Jones adds, "We still like to keep it spontaneous and fun. I'll go, 'Man, I think we need to do some more pre-production before we go into the studio, to make sure all these lines are fixed.' But Leroy will be like, 'Let's just go in there and keep it wild when we play with the rhythm section. You'll hear what we need to do in the track.' Sometimes it sounds like you're falling down the stairs, but when you get there and you land on your feet, it becomes really exciting."
That excitement level translates directly into songs like "Sound of the South," which, frankly, is really about the sound of America. "We're just trying to cover the history of rock & roll in 2-3 minutes or less," reports Powell, who also produced, mixed, and co-engineered the album. Notes Jones, "I studied a lot of music history, and the music we all grew up with crossed all the boundaries, and all different lines. Rock & roll really wasn't formed until there was a mixture of country and blues, a blending of all the influences people shared once they moved out of the mountains and got into the city."
Making sure every song on Country Roots has a lasting impact on its listeners was critical to the duo, who had prepared more than 20 tracks before whittling down the final running order to the lucky seven we have here. "It's a nice, short record, like those great old country records that had only ten songs on them that would last maybe 20-30 minutes," recounts Powell. "That was something Waylon [Jennings] was notorious for doing. Every song counted, and I loved that. It's not too overwhelming either. You don't need to hear every song we've ever written—just the best ones."
To modify a well-known country crossover lyric, Country Roots takes us home to the place where our ears truly belong. And that home happens to be right square in the heart of the gut-honest, genre-defying music now being made by Whiskey Wolves of the West.
Performers
Date and Time
Location
Refund Policy