Description
This workshop - scheduled nearly every Saturday and Sunday from Labor Day to Memorial Day (or by appointment for special groups) takes just three hours... in which time you'll learn how to press an 8-or-9 layer deck, and then, from our rack of pre-pressed single-kick or longboarddecks, select the one you'll skate for years to come (30", 42" or 48"). Cut out, shape and sand your deck-of-choice, drill for trucks, and maybe take the time to wood-burn your own design onto the deck. Cut out grip-tape as you see fit, then take it home to finish with the included spar varnish. Almost anyone of any age can build their own skateboard and will love not only the performance, but also the gift that keeps on giving: you built it yourself.
Note: additional materials costs required based on your choice of deck - $50 for the cruiser, $65 for the longboard and $80 for the XL longboard.
Truck/wheels/bearings house set up is $115. Carver premium packages $165-$180. Feel free to bring your own trucks/wheels/bearings. Youths welcome - ages 11 and under require parent to be present.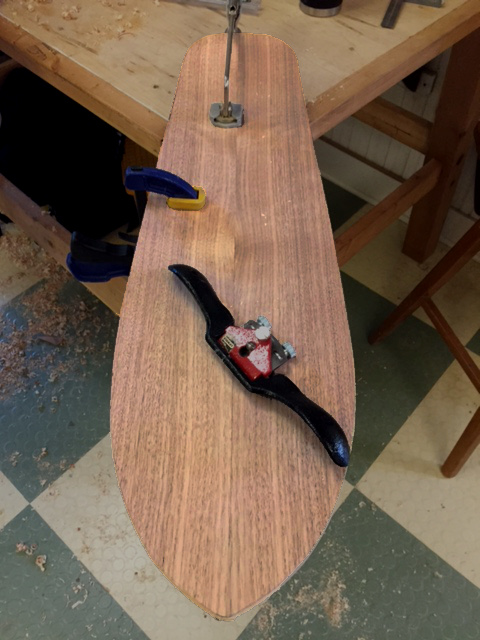 Included: Instruction, use of a shaping station and tools
Options:
Choice of deck blank (30", 42" or 48"; single-kick or longboard)
House Skate Package (Truck/wheel/bearing/spacers) or Carver Premium package
Leave your deck for us to finish
For option pricing and other info, see http://www.grainsurfboards.com/skate-class
Contact us for special groups or to schedule an event at your home or business.
#skateboard