Description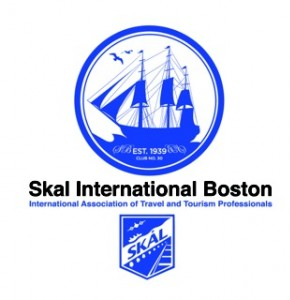 Join us for the monthly Skal International Boston
meeting and luncheon:
Thursday, February 20th, 12pm-2pm
Boston Marriott Copley Place

110 Huntington Ave.

Boston, MA 02116

To register by check please forward to:
Attn: Kevin Panetta

221 W. 6th Street #2

To confirm your payment by check please click "Pay by Check" located in the payment section. Member & Check payable to Boston SKAL Club in the amount $67.62. If you are unable to attend the event once registered please notify us a minimum of 48 hours prior to the event.
We look forward to seeing you!
Beginning at 5:00 PM on the Monday prior to the event, ticket prices will go up to $85. Please register as early as you can so that we will be be able to plan accordingly for the correct number of guests. Thank you.