About this Event
Fundraiser ♦ Ice Show ♦ Frozen 5k
Sk8 to Elimin8 Cancer™ is coming to Tampa, Florida on March 29, 2020 at Amalie Arena.
Ticketing Information: Purchase a ticket to the Sk8 to Elimin8 Cancer™ Ice Show and Frozen 5k as a spectator. The Ice Show will be hosted by Olympic Gold Medalist Scott Hamilton and includes performances by 2x Olympic Pairs Gold Medalist Katia Gordeeva, U.S. National Men's Champion Ryan Bradley, U.S. National Pair Champions Haven Denney and Brandon Frazier, as well as our top local fundraisers. Tickets are $13.00
Sk8 to Elimin8 Cancer™ is the nationwide peer-to-peer fundraising program for the Scott Hamilton CARES Foundation. Our Florida event hosted at Amalie Arena in Tampa includes a variety of activities and there is something for everyone.
Interested in skating the Frozen 5k? For more information visit mysk8.org/florida2020.
Thank you for your support to Turn Cancer Upside Down™!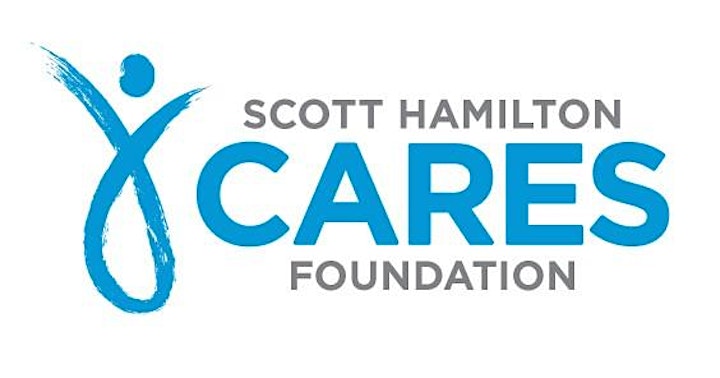 Our Founder Scott Hamilton, who spent most of his career upside down in the rink doing his signature backflip, has taken his platform as an Olympic Gold Medalist and used his force for good, establishing the Scott Hamilton CARES Foundation (CARES) and empowering all of us to Turn Cancer Upside Down™! CARES is dedicated to changing the future of cancer by funding advanced, innovative research that treats the cancer while sparing the patient.
Thanks to our dedicated community of supporters, CARES has provided funding to like-minded charities nationwide for research, cancer patient support services and cancer patient ancillary services.

Sk8 to Elimin8 Cancer™ is proud to partner with Moffitt Cancer Center. The vital funds raised through this event will benefit both the Moffitt Cancer Center and the Scott Hamilton CARES Foundation.
"We know how important it is to find the cure for cancer – its cruelty has touched all of us in some way. But, we cannot do it alone. Every day, we treat patients who cannot wait for tomorrow's breakthrough – they need the most leading-edge treatments today. That's why the Moffitt Cancer Center Foundation partners with donors who understand this urgency and share our vision - to revolutionize cancer care and provide the best possible outcomes for our patients by accelerating the transformation of lab-based research into lifesaving treatments delivered directly to our patients' bedside. Your philanthropy gives us the resources we need to push beyond conventional thinking and develop the immediate treatments our patients need right now."
- Moffitt Cancer Center