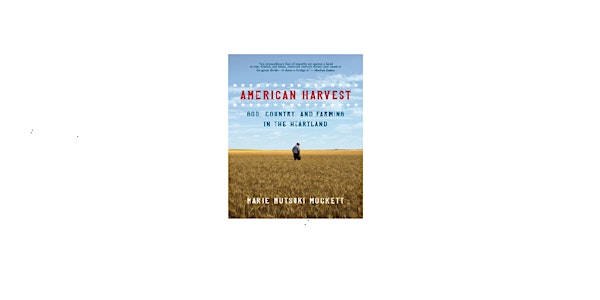 SJWC Besse Zoom Book Discussion: American Harvest
Join us for a discussion of American Harvest: God, Country, and Farming in the Heartland by Marie Mutsuki Mockett
About this event
Join the San Jose Woman's Club Besse Book Discussion Group on the first Tuesday of each month, from 7 p.m. to 8:30 p.m. . You do not need to read the book to attend. The meeting is free and open to all.
Upcoming Book discussion calendar 2021
Oct 5 The Women in the Castle /Jessica Shattuck (F)
Nov 2 Disappearing Earth/Julia Phillips (F)
Dec 7 Holiday get together Bring food to share and be prepared to discuss book(s) you have read or would like to read.
F=Fiction, NF= Nonfiction
The Besse Group was formed in 1997 for those who are interested in discussing books, attending cultural events and enjoying stimulating conversations. It was named in honor of Clubmember and major SJWC donor Besse Slonaker, who passed away that year.
For more information, contact Chair Lucille Boone at besse@sjwomansclub.org.