Description
Gather before the Washington State game at our tent in Cougville at Rogers Field, adjacent to Martin Stadium. Opening three hours before kickoff, our tent features food, drink, music and entertainment for fans of all ages. The tent area requires credentials for access, so please register in advance.
Your pass includes dinner, non-alcoholic beverages and four beer/wine tickets.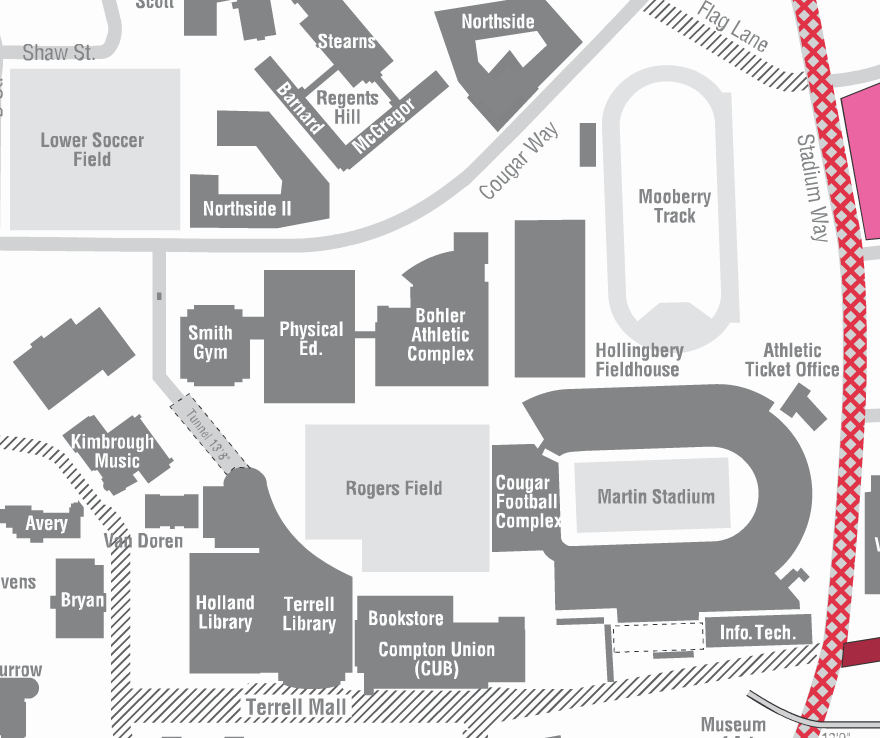 Cougville is located on Rogers Field in the middle of the WSU campus and accessed via pedestrian pathways from Martin Stadium, the Compton Union Building, Bohler Gym, and Kimbrough Music Hall. Game day parking is limited.