SIYLI Presents: Search Inside Yourself 2-Day Program in Qatar

Friday, November 10, 2017 at 9:00 AM

-

Saturday, November 11, 2017 at 5:00 PM (Arabian Standard Time Qatar Time)
Who's Going

Loading your connections...
3 of your friends are going.
Share it to get more people on board!
Share

Sara Haughty
San Francisco, California

Luke Picard
London, United Kingdom

Rick Vespucio
Florence, Italy
Event Details
الرّجاء الانضمام إلى معهد اكتشاف الذّات والقيادة (SIYLI) ومركز قطر للتّنمية والاستشارات لمدة يومين للعمل على التّطوير الشّخصي والمهنيّ الذي يركّز على بناء عادات ذهنيّة سليمة للحصول على أداء عالٍ ومستدام من الجودة والرفاهيّة. تمّ تطوير برنامج اكتشاف الذات (SIY) في جوجل استنادًا إلى أحدث أبحاث علم الأعصاب. ويعلّم هذا البرنامج تدريب الانتباه والتركيز الواعي الذي يعزّز جوهر مهارات الذّكاء العاطفي اللّازمة لقيادة فعّالة.
نقدّم المساعدة للمحترفين من جميع المستويات للتكيّف، ونقدّمها لفرق الإدارة للتطوّر وللقادة للبحث عن أفضل طرق الأثر والتّأثير.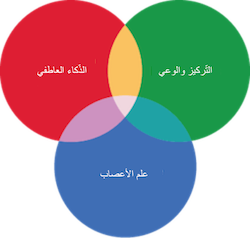 امنحنا يومين فقط واترك لنا أمر تغيير حياتك للأفضل بشكل جذريّ!
المنهاج
يتضمّن منهاج SIY التالي:
علم الأعصاب
التركيز والوعي
الذّكاء العاطفي
القيادة
تمّ تطبيق هذا المنهاج في عشرات المنظّمات من مختلف المجالات حول العالم بواسطة وسائل عمليّة وعلميّة لتدريب التكييف العقليّ والانتباه. ويهدف هذا المنهاج إلى تعزيز الذكاء العاطفيّ بشكل عام والرفاهية، والمرونة، والإبداع، والتواصل، والإنتاجيّة إضافة إلى القيادة الشّخصيّة والتنظيميّة.
تصميم البرنامج
يتمتّع كلّ شخص بقدرة على تطوير حسّ الرّفاهيّة لأنّه يعدّ مهارة وكلّ المهارات خاضعة للتّدريب.
لذلك يتضمّن البرنامج التفاعليّ والتّجريبيّ العناصر الجوهريّة التالية:
نظرة عامّة حول علم الأعصاب العاطفي، والإدراك وتغيير السّلوك
تعريف معنى الذكاء العاطفي وفوائده الشّخصيّة والمهنيّة
تدريب الانتباه لتمكين ذكاء عاطفي أكبر من خلال الوعي الذاتيّ، والاندفاع، والتحفيز وبناء العلاقة مع الذات والآخرين
مبادئ وممارسات لتطوير عادات ذهنيّة سليمة تسرّع عجلة الرفاهيّة بما فيها من استماع فعّال، وكرم، وتعاطف، وقدرة على التّواصل ومهارات اجتماعيّة
ممارسات الوعي والتّفكيرالتي تدعم السّعادة، والازدهار والرفاهيّة العامة
تمارين تشمل التّدريب على التّركيز، ومحادثات مزدوجة، والكتابة، ورياضة المشي والمحادثة الجماعيّة
النّتائج
سواء انتسبت لتنمية مهاراتك الشّخصيّة أو المهنيّة أو للاطّلاع على برنامج SIY لمؤسستك، ستتعلّم المهارات التّأسيسيّة التي ستمكّنك من:
تعزيز اللّياقة الذّهنيّة والصّفاء الذّهني
تنمية العقليّة المرنة والتّكيفية
خفض نسبة التوتّر
زيادة المرونة
تعزيز القدرة على الإبداع
تنمية الوعي الذاتي
تعزيز قدرة إدراك العواطف
تعزيز مهارات التّواصل
تطوير مهارات اتّخاذ القرارات السليمة
تطوير الذّكاء العاطفي
اختبار الإحساس بالرّفاهية والطمأنينة!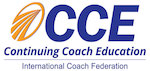 والجدير بالذكر بأنّ برنامج اكتشاف الذّات بات مُعتمدًا من قبل الاتّحاد العالمي للتّدريب. كما يحرز المدربّون 12.33 وحدة لتعليم التّدريب المستمرّ (Continuing Coaching Education) عند حضور برنامج SIY! احصل على المزيد من المعلومات هنا.
الخدمات اللوجستيّة
يبدأ البرنامج عند الساعة 9 صباحًا وينتهي عند السّاعة 5 بعد الظّهر في كلا اليومين.
يتمّ تقديم وجبة غذاء صحّيّة.
يؤمن برنامج SIYLI بالكرم والسّخاء ولذلك عند شرائك تذكرة لحضور البرنامج تقدّم منحة دراسيّة إذ تساهم بجزء من التذكرة لكلّ من لا يستطيع تحمّل كامل ثمنها. سيكون المجال أمام تقديم طلب المنحة مفتوحًا ما دامت الأماكن متوفّرة. الرّجاء تقديم الطّلب هنا.
للمزيد من المعلومات عن برنامج SIY، الرّجاء زيارة موقع www.siyli.org
سياسة استرجاع رسم التّسجيل
إن لم يعد بوسعك حضور البرنامج وقد تسجّلت فيه وسدّدت رسمه، يمكنك إرسال بديل عنك.
نأمل مشاركتكم!
مع تحيات،
مركز قطر للتنمية والاستشارات بالتّعاون مع معهد إكتشاف الذّات والقيادة SIYLI
Have questions about SIYLI Presents: Search Inside Yourself 2-Day Program in Qatar?
Contact SIYLI
Save This Event
When & Where

Sharq Village and Spa
Ras Abu Abboud St
Doha, 94129
Qatar

Friday, November 10, 2017 at 9:00 AM

-

Saturday, November 11, 2017 at 5:00 PM (Arabian Standard Time Qatar Time)
Add to my calendar
Organizer
SIYLI
We train business leaders to be mindful and emotionally intelligent at work. Blending cutting edge science with mindfulness practices, the Search Inside Yourself course gives people the skills to be more effective and happier at the office and in their lives.
SIYLI Presents: Search Inside Yourself 2-Day Program in Qatar