SIYLI Presents: Search Inside Yourself 2-Day Program in London 2018

Thursday, October 4, 2018 at 9:00 AM

-

Friday, October 5, 2018 at 5:00 PM (BST)
Event Details
Please join the Search Inside Yourself Leadership Institute (SIYLI) for two days of personal and professional development focused on building healthy mental habits for sustained high performance and wellbeing. Developed at Google and based on the latest in neuroscience research, the Search Inside Yourself (SIY) program teaches attention and mindfulness training that build the core emotional intelligence skills needed for effective leadership.
We help professionals at all levels adapt, management teams evolve and leaders optimize their impact and influence.
Give us your attention for a few days, and we'll show you how to focus it for the rest of your life.
Curriculum
The SIY curriculum includes:
Neuroscience

Mindfulness

Emotional Intelligence

Leadership

 
We've implemented our programs in dozens of organizations across industries and around the world using highly practical and scientifically proven methods of mental conditioning and attention training that improve overall emotional intelligence and wellbeing, resilience, creativity, communication, productivity and personal and organizational leadership.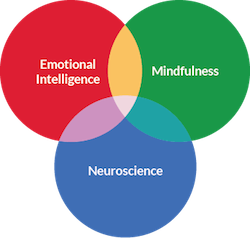 Program Design
Everyone has the capacity to develop and increase wellbeing because wellbeing is a skill, and all skills are trainable. 
The highly interactive and experiential program includes the following core components:
Overview of the neuroscience of emotion, perception and behavior change

Definition of emotional intelligence and its personal and professional benefits

Attention training to enable greater emotional intelligence, including self-awareness, self-mastery, motivation and connection with self and others

Principles and practices for developing healthy mental habits that accelerate wellbeing, including effective listening, generosity, empathy, communication and social skills

Mindfulness and reflection practices that support happiness, thriving and overall wellbeing

Exercises include attention training practice, dyad conversations, writing, walking and group conversations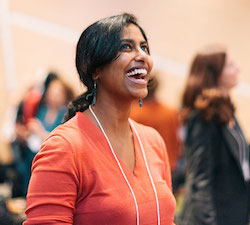 Outcomes
Whether you are coming for personal or professional development or to check out the SIY program for your organization, you will learn foundational skills to:
Enhance mental fitness and clarity

Develop agile and adaptive mindsets

Reduce stress responses

Increase resilience

Improve access to creativity

Develop greater self awareness

Enhance emotion regulation

Improve communication skills

Develop better decision-making skills

Develop greater emotional intelligence

Experience greater overall wellbeing, thrive!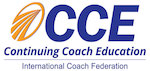 Search Inside Yourself is now accredited by the International Coaching Federation.  Coaches now receive 12.33 Continuing Coaching Education credits when attending SIY!  Find more information here.
Logistics
The program begins at 9am and ends at 5pm both days.

A healthy lunch will be provided.

SIYLI believes in radical generosity. When you purchase a ticket to attend, you are supporting scholarships for individuals who cannot afford the full price of a ticket. Scholarship applications will be open while spots are available. Please note that scholarships do not cover transportation or accommodation costs associated with the program. Please apply

here

.
Teachers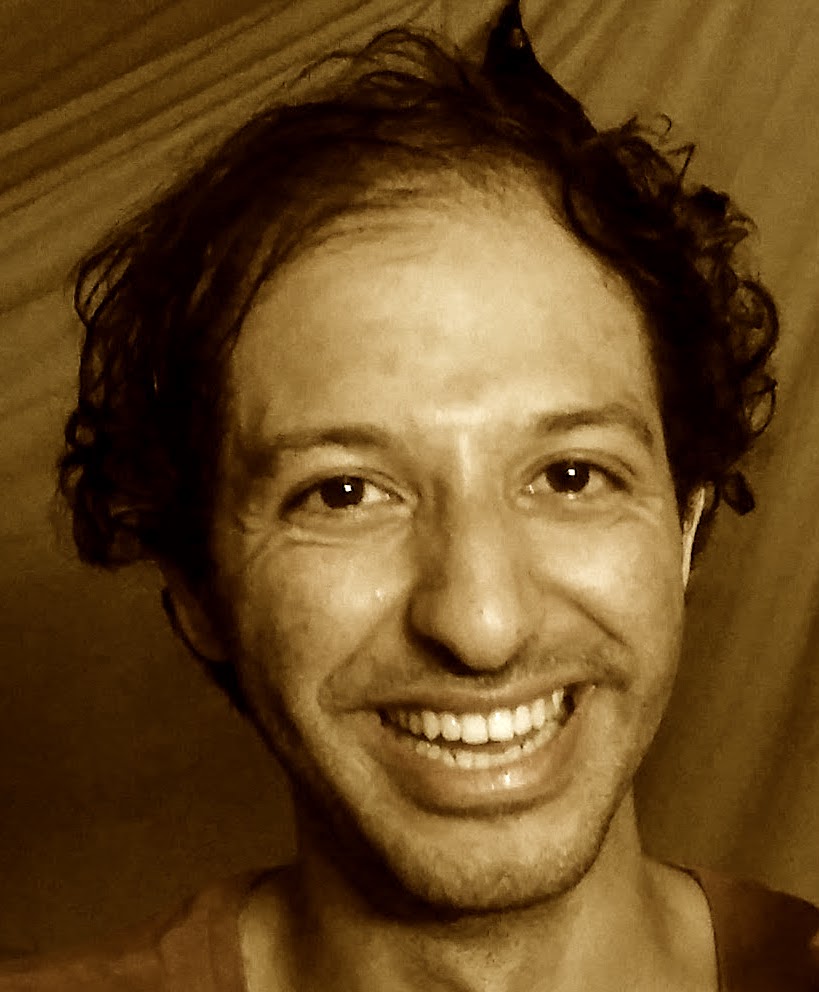 Ibrahim Bokharouss originally crossed paths with Search Inside Yourself at Google in 2009, where he was working as an engineer. This sparked a multiyear and multipath journey of self-inquiry and self-development, eventually accumulating in the desire to give and share the insights and enrichments to others, starting with becoming a yoga teacher in 2013 and a Search Inside Yourself teacher at Google in 2015.
Around that time, he also shifted into initiating and working on mindfulness engineering projects at Google. Parallel to that he enjoyed being and learning in the fields, working with youth in developing countries and humans in refugee camps. In 2018 he joined Search Inside Yourself Leadership Institute, where as part of the product team he is exploring the role of technology in introducing and sustaining practices of wisdom and compassion, while also continuing teaching Search Inside Yourself programs across the world.
Svea von Hehn's passion is to combine the rigor of evidence based consultancy with the wisdom of mindfulness in her work. For almost 20 years she has been working internationally (e.g., in Europe, the US, China, Middle East) as a management consultant on organizational transformation & personal development for private & social sector clients. Among others, Svea worked as a strategy consultant at McKinsey & Company focusing on large-scale change and capability building programs. She holds a diploma and PhD in psychology, and is a certified systemic coach and SIY-teacher. Svea is author of several books on mindfulness & leadership.
Since 1994 she has practiced mindfulness and been trained by different meditation teachers (especially in the realm of Zen as disciple of Zen-Master Prof. Dr. Migaku Sato Rôshi). In her spare time, she practices Ashtanga-Yoga. She lives with her family (1 son) in Berlin.
Since 2012 she is co-CEO of the consultancy RETURN ON MEANING GmbH (www.returnonmeaning.com) with the vision of cultivating conditions for meaningful work in the workplace.
Program Outline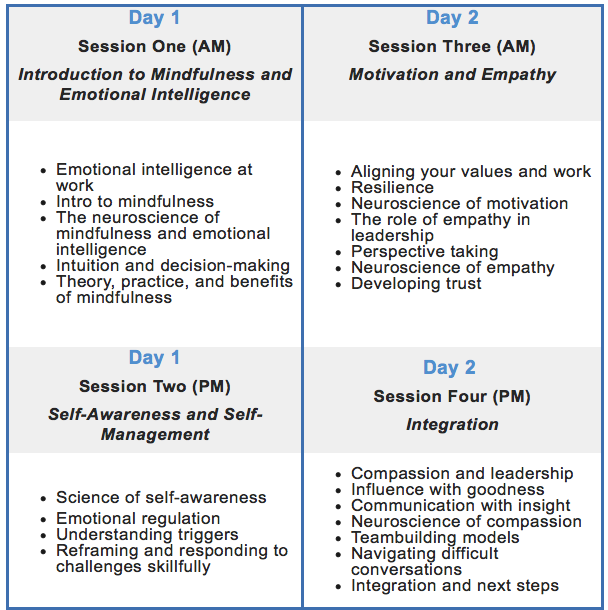 For more information about Search Inside Yourself, visit www.siyli.org
Refund Policy
If you're unable to attend a program that you've registered and paid for, there are a couple of options:
Transfer to another participant: Tickets are fully transferable to another person at any time. Contact SIYLI to give us the name and email of the attendee in your place.

Full or partial refund: You are eligible for a full refund until three weeks prior to the event. If you cancel between one to three weeks before the program, you can receive a refund less a 25% processing fee. If you cancel within 1 week of the program you are not eligible for a refund.
Unfortunately, registrations are not transferable between programs and we are unable to provide credit for future programs. Refunds will be issued through Eventbrite and processed within 15 days of notification of cancellation. 
Program Cancellation Policy
While we aim to offer all of our programs, sometimes circumstances occur that are outside of our control. Programs may be cancelled at the discretion of SIYLI up to 4 weeks prior to the program, and in the case of cancellation, participants will receive a full refund within 15 days of notification of cancellation. SIYLI is unable to reimburse you for any costs you may have incurred associated with program attendance, such as accommodation and transport costs.
When & Where

Prudential Hall
China Exchange
32A Gerrard Street
W1D 6JA London
United Kingdom


Thursday, October 4, 2018 at 9:00 AM

-

Friday, October 5, 2018 at 5:00 PM (BST)
Add to my calendar
Organizer
We train business leaders to be mindful and emotionally intelligent at work. Blending cutting edge science with mindfulness practices, the Search Inside Yourself course gives people the skills to be more effective and happier at the office and in their lives.