SIYLI Presents: Reconnect & Reimagine: An Immersive Retreat
Join this two-day in-person experience to reconnect with yourself and reimagine your vision for the world.
About this event
As we transition from an intense time of isolation, inquiry and uncertainty this is an opportunity to experience a unique blend of practices based on mindfulness and neuroscience that will allow you to uncover and unlock what's next for you and connect with a global community.
Brought to you by the Search Inside Yourself Leadership Institute, during these two days you'll experience a unique blend of integral practices including mindfulness and meditation, heartfulness and embodiment practices.
Logistics
This retreat is a two-day in-person experience scheduled for October 7-8, 2021 in Lisbon, Portugal, 9:00am - 5:00pm WET
A nourishing lunch will be provided both days
Location
The retreat will be held in the stunning Pestana Palace in Lisbon. This historic and breathtaking location allows you to embrace the serenity of stepping away from your day-to-day while offering inspiring culture, art and energy at your fingertips for you to enjoy as you please.
We are happy to offer participants discounted accommodation at the Pestana Palace. Please book with this link.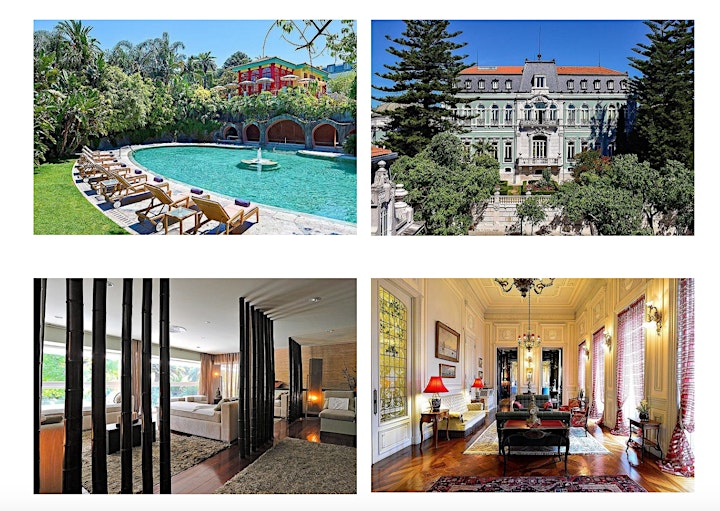 Teachers
Held by senior SIY teachers Mounira Latrache and Vasco Gaspar, the retreat will reflect their unique blend of science-based methodologies to support participants in reconnecting with themselves and one another.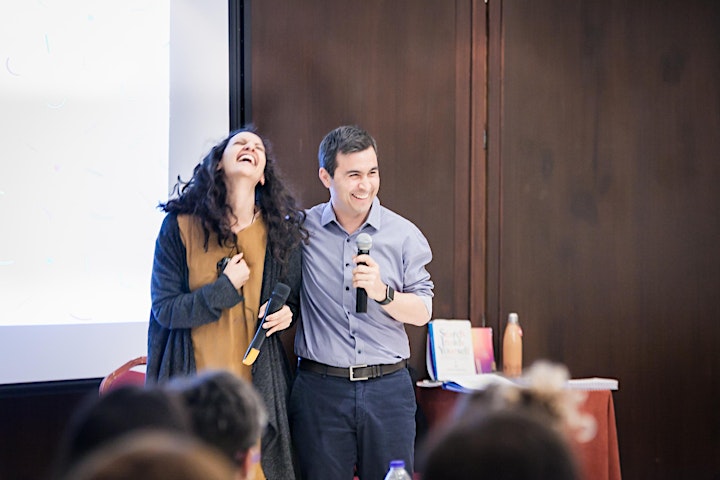 Additional Practice Opportunities
SIYLI will be offering 3 in-person events in Lisbon in early October, including the retreat. We invite you to deepen your knowledge and gain new practical tools by also joining us for:
Search Inside Yourself (October 4-5) was originally developed at Google and teaches practical mindfulness, emotional intelligence and leadership tools to unlock your full potential at work and in life.
Adaptive Resilience (October 6) supports you to build the useful behaviors, mental habits and micro-practices that promote personal resilience and also grow a culture of resilience within teams and organizations.
Given the complementary nature of this programming, discounts are available to those who are interested in joining multiple programs. Once you sign up to attend the retreat, you will receive a discount code in your confirmation email to participate in Search Inside Yourself and/or Adaptive Resilience.
COVID-Related Information
Safety and health are of the utmost importance to us and are crucial considerations when planning our in-person programs. We recognize that many participants are both excited by and concerned about in-person events given our current global situation.
We will be adhering to all local guidelines. While we wish we could share exactly what our protocols will be right now, but given that the situation is ever-changing we won't know in full detail until a few weeks before the program starts. This gives us the flexibility to ensure our programs and choices are aligned with the most up-to-date local guidelines, policies and protocols.
You will receive an email 3-4 weeks before the program outlining what to expect with regards to the COVID-19 precautions we will be taking and what we will be asking you to do to help us create a safe event. You will also receive information in that email about how to follow-up with us if you are not comfortable attending given the COVID-19 guidelines and numbers.
In the unfortunate case the program needs to be cancelled due to COVID-19, we will provide you a full refund for your ticket.
We appreciate your patience and understanding in advance and look forward to gathering with you safely in person!
If you have any additional questions or concerns, please reach out to siypublic@siyli.org.
Refund & Transfer Policy
If you're unable to attend a program that you've registered and paid for, there are a couple of options:
Transfer to another participant: Tickets are fully transferable to another person at any time. Contact SIYLI to give us the name and email of the attendee in your place.
Full or partial refund: You are eligible for a full refund until three weeks prior to the event. If you cancel between one to three weeks before the program, you can receive a refund less a 25% processing fee. If you cancel within 1 week of the program you are not eligible for a refund.
Unfortunately, registrations are not transferable between programs and we are unable to provide credit for future programs. Refunds will be issued through Eventbrite and processed within 15 days of notification of cancellation.
Scholarships
We believe in the importance of this work and recognize that cost can be a limiting factor. Therefore, we offer a limited number of scholarships to each of our programs. To apply, please complete this form.
Organizer of SIYLI Presents: Reconnect & Reimagine: An Immersive Retreat