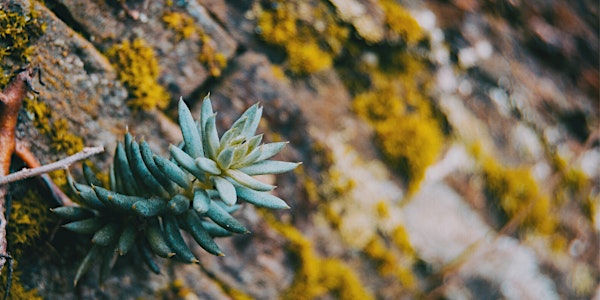 SIYLI Presents: Adaptive Resilience Series Online
Online training to build resilience & learn ways to develop the behaviors, mental habits and practices that help you thrive at work or life.
Refund Policy
Contact the organizer to request a refund.
Eventbrite's fee is nonrefundable.
About this event
Some of the latest neuroscience and behavioral research suggests that resilience - the ability to recover from adversity, adapt and thrive - can be systematically developed as a set of skills, especially in challenging times.
This virtual program will enable participants to build the useful behaviors, mental habits and micro-practices that promote personal resilience and also grow a culture of resilience within teams and organizations.
In addition to time with expert teachers, the sessions are highly interactive and include meditations, journaling, and mindful conversations in small breakout rooms with other participants.
The virtual setting allows you to access the program from anywhere in the world and connect with a global community of participants.
The program will take place on December 9-11, 2020 from 9:00am - 10:30am PACIFIC TIME in the USA (please check your local time here). And if you're interested in joining, but these dates and time don't work for you, check out our other upcoming programs.
The virtual sessions include:
The virtual sessions are structured into three 90-minute modules that offer simple, practical and applied tools for building resilience and thriving especially in challenging times / environments. The modules are designed to grow participants' capacities to manage stress and sharpen focus, exercise agility in the face of adversity and grow personal, team and organizational change-readiness. The topical modules are:
Module 1: Develop Clarity: Managing stress and overwhelm, staying motivated and focused in difficult and uncertain times.
Module 2: Shift Mindsets: Mindsets and skills for adaptability and creativity in a Volatile, Uncertain, Complex and Ambiguous (VUCA) World.
Module 3: Build Trust: Creating a change-capable culture by growing empathy, trust and psychological safety in your team and organization.
Course Expectations and Technical Requirements
In order to get the most out of the program and ensure a supportive program for everyone, we request that each participant:
Attend all 3 sessions (If you cannot attend all session, unfortunately, we are unable to share a recording or transfer you to a future program. Please ensure your schedules allows you to attend all 3 sessions prior to registering.)
Complete offline assignments between sessions
Unplug from other devices and give your full attention during live class time
The program will be conducted using an online video call platform, so in order to participate you must have the following available to you:
A computer with internet access
At least a 2G internet connection
A camera so that you are able to use video call functions (not required, but strongly recommended)
A location where you can have use video and can comfortably speak with others over the computer (as such, a coffee shop or shared work room are not ideal)
Recording
In order to respect confidentiality and create a space where people feel comfortable sharing, we will not be sending a recording of the program to participants. We will, however, provide post-program resources to help you remember what you learned during the program.
Scholarships
We believe in the importance of this work and recognize that cost can be a limiting factor. Therefore, we offer a limited number of scholarships to each of our programs. To apply, please complete this form.
Refund & Transfer Policy
Unfortunately, we cannot issue refunds or transfers for this program.
If you've bought a ticket and can no longer attend, you are able to transfer the ticket to another person at any time before the program begins. You cannot transfer your ticket after the first session. Contact siypublic@SIYLI.org to give us the name and email of the attendee taking your place.
Unfortunately, registrations are not transferable between programs and we are unable to provide credit for future programs.