SIYLI, OSRAM, and SAP Present: Search Inside Yourself 2-Day Program
Description
Please join the Search Inside Yourself Leadership Institute (SIYLI) supported by OSRAM for the second year in a row in Munich for two days of personal and professional development focused on building healthy mental habits for sustained high performance and wellbeing. Developed at Google and based on the latest in neuroscience research, the Search Inside Yourself (SIY) program teaches attention and mindfulness training that build the core emotional intelligence skills needed for effective leadership.
We help professionals at all levels adapt, management teams evolve and leaders optimize their impact and influence.
Give us your attention for a few days, and we'll show you how to focus it for the rest of your life.
Curriculum
The SIY curriculum includes:
Neuroscience

Mindfulness

Emotional Intelligence

Leadership
We've implemented our programs in dozens of organizations across industries and around the world using highly practical and scientifically proven methods of mental conditioning and attention training that improve overall emotional intelligence and wellbeing, resilience, creativity, communication, productivity and personal and organizational leadership.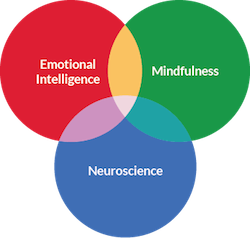 Program Design
Everyone has the capacity to develop and increase wellbeing because wellbeing is a skill, and all skills are trainable.
The highly interactive and experiential program includes the following core components:
Overview of the neuroscience of emotion, perception and behavior change

Definition of emotional intelligence and its personal and professional benefits

Attention training to enable greater emotional intelligence, including self-awareness, self-mastery, motivation and connection with self and others

Principles and practices for developing healthy mental habits that accelerate wellbeing, including effective listening, generosity, empathy, communication and social skills

Mindfulness and reflection practices that support happiness, thriving and overall wellbeing

Exercises include attention training practice, dyad conversations, writing, walking and group conversations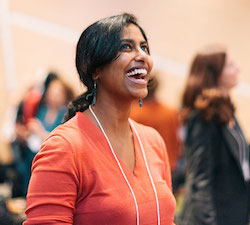 Outcomes
Whether you are coming for personal or professional development or to check out the SIY program for your organization, you will learn foundational skills to:
Enhance mental fitness and clarity

Develop agile and adaptive mindsets

Reduce stress responses

Increase resilience

Improve access to creativity

Develop greater self awareness

Enhance emotion regulation

Improve communication skills

Develop better decision-making skills

Develop greater emotional intelligence

Experience greater overall wellbeing, thrive!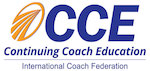 Search Inside Yourself is now accredited by the International Coaching Federation. Coaches now receive 12.33 Continuing Coaching Education credits when attending SIY! Find more information here.
Logistics
The program begins at 9am and ends at 5pm both days.

A healthy lunch will be provided.

Participants will be invited to attend an optional dinner on July 13th at a nearby restaurant at their own cost.
If you have any problems paying online, please just email ilana@siyli.org.
Teachers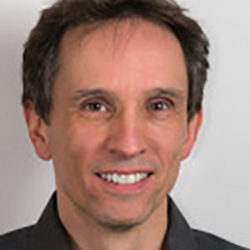 Andreas Mohr is passionate about seeing everybody individual strengths and fostering personal growth especially when people struggle with challenges or fail in life. Andreas has 20+ years experience in technical, business and HR roles at SAP. Currently his people supporting engagement is threefold: as senior business coach for employees and executives, as companion during transformation processes, and as teacher for several soft skill trainings. He is active as an SIY trainer globally and highly engaged as a teacher and mentor with SAP Global Mindfulness Practice.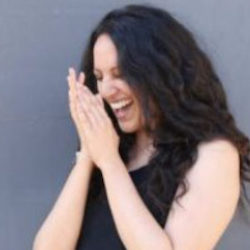 Mounira Latrache is founder of Connected Business, a company that focusses on creating community and supporting business people to bring compassion and mindfulness into their work life. She has taught Search Inside Yourself at Google around the world. Her vision is to find a way to work that includes the diversity and passion of the whole person. Before launching Connected Business, Mounira lead the YouTube Space Berlin and YouTube PR at Google. Mounira has 15+ years management experience leading international brands like Red Bull & BMW. She is also a business coach, Forrest Yoga teacher and facilitates mindful leadership trainings across the world.
Program Outline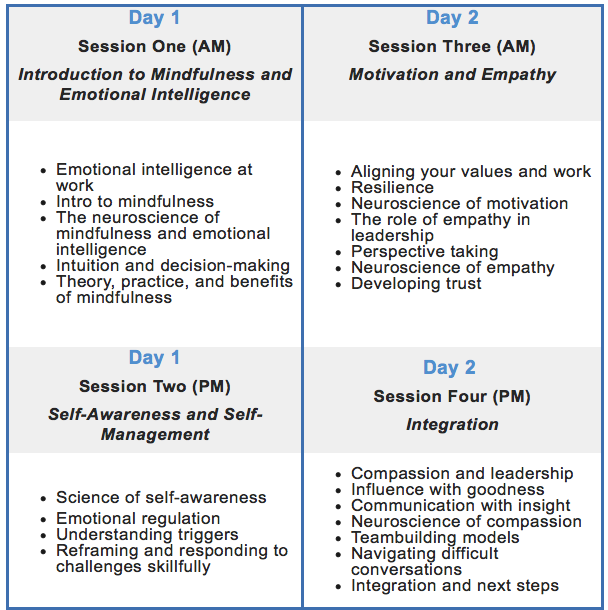 Supported by

For more information about Search Inside Yourself, visit www.siyli.org
Refund Policy
If you're unable to attend a program that you've registered and paid for, you are eligible for a full refund until two weeks prior to the event. If you cancel within two weeks of the program, you have two options:
Send a substitute of your choice to attend the program in your place

Receive a refund for the program, less a 25% processing fee
Refunds will be issued through Eventbrite and processed within 15 days of notification of cancellation.