SIYLI, Google and Wisdom Week Present: Search Inside Yourself 2-Day Program
When and where
Location
Google (Room: Comic Sans) Asia Square 1 8 Marina View Singapore, 018960 Singapore
Refund Policy
Contact the organizer to request a refund.
Description
Please join the Search Inside Yourself Leadership Institute (SIYLI) in Singapore for two days of personal and professional development focused on building healthy mental habits for sustained high performance and wellbeing. Developed at Google and based on the latest in neuroscience research, the Search Inside Yourself (SIY) program teaches attention and mindfulness training that build the core emotional intelligence skills needed for effective leadership.
We help professionals at all levels adapt, management teams evolve and leaders optimize their impact and influence.
Give us your attention for a few days, and we'll show you how to focus it for the rest of your life.
Meet your local Singaporean SIY Teacher: Marion Neubronner.
Please note! Registration must be received on or before Monday, June 15, 2015.
Curriculum
The SIY curriculum includes: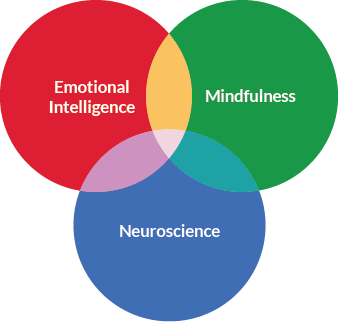 Neuroscience


Mindfulness

Emotional Intelligence

Leadership
We've implemented our
programs in dozens of organizations across industries and around the world using highly practical and scientifically proven methods of mental conditioning and attention training that improve overall emotional intelligence and wellbeing, resilience, creativity, communication, productivity and personal and organizational leadership.
Program Design
Everyone has the capacity to develop and increase wellbeing because wellbeing is a skill, and all skills are trainable.
The highly interactive and experiential program includes the following core components:
Overview of the neuroscience of emotion, perception and behavior change




Definition of emotional intelligence and its personal and professional benefits

Attention training to enable greater emotional intelligence, including self-awareness, self-mastery, motivation and connection with self and others

Principles and practices for developing healthy mental habits that accelerate wellbeing, including effective listening, generosity, empathy, communication and social skills

Mindfulness and reflection practices that support happiness, thriving and overall wellbeing

Exercises include attention training practice, dyad conversations, writing, walking and group conversations
Outcomes
Whether you are coming for personal or professional development, to check out the SIY program for your organization, or to explore the possibility of becoming an SIY teacher*, you will learn foundational skills to:
Enhance mental fitness and clarity


Develop agile and adaptive mindsets

Reduce stress responses

Increase resilience

Improve access to creativity

Develop greater self awareness

Enhance emotion regulation

Improve communication skills

Develop better decision-making skills

Develop greater emotional intelligence

Experience greater overall wellbeing, thrive!
*For more information about the SIY Teacher Certification program, please follow this link: http://www.siyli.org/take-the-course/become-an-siy-teacher/
Logistics
The program begins at 9am and ends at 5pm both days.




A healthy lunch will be provided.

Registration closes three days before the event.
Teachers
Marc Lesser
Marc Lesser is the CEO, founder and board member of SIYLI and long term Zen student. He has authored Know Yourself, Forget Yourself, and Less: Accomplishing More By Doing Less, and Z.B.A. Zen of Business Administration; How Zen Practice Can Transform Your Work and Your Life, published by New World Library.
He was the founder and CEO of Brush Dance, a publisher of greeting cards, calendars and gifts, taking Brush Dance from an idea in his garage to a multi-million dollar company over 15 years. He facilitates retreats for CEO's, business leaders, and management teams from companies such as Google, Twitter, Stanford, The City of San Francisco, and Global Fund for Women.
He was a resident of the San Francisco Zen Center for 10 years and was former director of Tassajara Zen Mountain Center. He received his M.B.A. degree from New York University and his Undergraduate degree in psychology from Rutgers University. He is a longterm member of Social Venture Network.
Rich Fernandez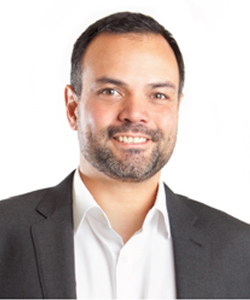 Rich is a Columbia-trained psychologist specializing in leadership and organizational development, most recently as the head of executive education at Google.
Rich combines nearly two decades of experience working at organizations such as Google, eBay, and J.P. Morgan Chase with his deep expertise in cognitive psychology, human performance science and organizational systems to deliver transformational people development solutions in business settings. Rich is one of the original Search Inside Yourself Teachers, alongside Marc Lesser and Meng Tan.
Program Outline
Day 1
Session One (AM)
Introduction, Mindfulness, Emotional Intelligence, Self-awareness
Day 2
Session Three (AM)
Motivation and Empathy
Intro to emotional intelligence

Intro to mindfulness

The neuroscience of mindfulness and emotional intelligence

Intuition and decision-making

Theory, practice, and science of meditation

Self-awareness at work

Nine key emotional intelligence competencies

Science of self-awareness and self regulation
Resilience

Neuroscience of motivation

The role of empathy in leadership

Understanding others

Neuroscience of empathy

Developing trust

Political awareness
Day 1
Session Two (PM)
Self-regulation and Motivation
Day 2
Session Four (PM)
Empathy and Social Skills
Emotional regulation

Understanding triggers

Self-regulation model

Alignment

Envisioning
Leadership and compassion

Influence with goodness

Communication with insight

Neuroscience with compassion

Teambuilding model and establishing trust

Difficult Conversations

"Connecting the dots"
For more information about Search Inside Yourself, visit www.siyli.org
Refund Policy
If you're unable to attend a program that you've registered and paid for, you are eligible for a full refund until two weeks prior to the event. If you cancel within two weeks of the program, you have two options:
Send a substitute of your choice to attend the program in your place

Receive a refund for the program, less a 25% processing fee
Refunds will be issued through Eventbrite and processed within 15 days of notification of cancellation.