SIYLI, Google and SAP Present: Search Inside Yourself 2-Day Program
Sales Have Ended
Registrations are closed
Thank you for your interest in the program. Tickets are sold out! Please click below to be added to the wait list.
Event Information
Location
Google Offices
ABC-Straße 19
9th Floor, Oberdeck Tech Talk
20354 Hamburg
Germany
Sales Have Ended
Registrations are closed
Thank you for your interest in the program. Tickets are sold out! Please click below to be added to the wait list.
Description
For the first time in Germany, please join the Search Inside Yourself Leadership Institute (SIYLI) for two days of personal and professional development focused on building healthy mental habits for sustained high performance and wellbeing. Developed at Google and based on neuroscience research, the Search Inside Yourself (SIY) program teaches attention and mindfulness training that build the core emotional intelligence skills needed for effective leadership.
We help professionals at all levels adapt, management teams evolve and leaders optimize their impact and influence. Give us your attention for a few days, and we'll show you how to focus it for the rest of your life.
We are proud to announce that Google Hamburg will host the program, and Peter Bostelmann, SAP's Director of Mindfulness Programs will be one of the esteemed teachers, along with long-time mindfulness teacher, Lori Schwanbeck (see bios below). The program will be delivered in English.
Meet your local German SIY Teacher: Guenther Panke.
Curriculum
The SIY curriculum includes: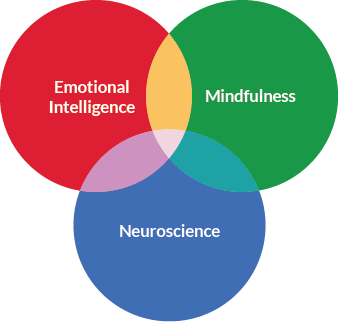 Neuroscience

Mindfulness

Emotional Intelligence

Leadership
We've implemented our programs in dozens of organizations across industries and aroudn the world using highly practical and scientifically proven methods of mental conditioning and attention training that improve orverall emotional intelligence and wellbeing, resilience, creativity, communication, productivity and personal and organizational leadership.
Program Design
Everyone has the capacity to develop and increase wellbeing because wellbeing is a skill, and all skills are trainable.
The highly interactive and experiential program includes the following core components:
Overview of the neuroscience of emotion, perception and behavior change

Definition of emotional intelligence and its personal and professional benefits

Attention training to enable greater emotional intelligence, including self-awareness, self-mastery, motivation and connection with self and others

Principles and practices for developing healthy mental habits that accelerate wellbeing, including effective listening, generosity, empathy, communication and social skills

Mindfulness and reflection practices that support happiness and thriving and overall wellbeing

Exercises include attention training practice, dyad conversations, writing, walking, and group conversations
Outcomes
Whether you are coming for personal or professional development, to check out the SIY program for your organization, or to explore the possibility of becoming an SIY teacher*, you will learn foundational skills to:
Enhance mental fitness and clarity


Develop agile and adaptive mindsets

Reduce stress responses

Increase resilience

Improve access to creativity

Develop greater self awareness

Enhance emotion regulation

Improve communication skills

Develop better decision-making skills

Develop greater emotional intelligence

Experience greater overall wellbeing, thrive!
*For more information about the SIY Teacher Certification program, please follow this link: http://www.siyli.org/take-the-course/become-an-siy-teacher/
Teachers
Lori Schwanbeck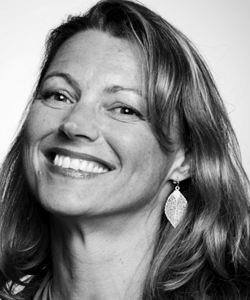 Lori brings a lifelong dedication to growth and peak performance living. Her professional career began in Canada where she earned a degree in Commerce and worked in marketing for CP Rail, Kraft General Foods and various wellness centers. Partnering with clients to identify opportunities for business growth, Lori found that sales success came from engaging and inspiring people. Desiring to learn skills to more directly work with motivation, personal mastery and contemplative wisdom traditions, Lori completed a Masters in psychology at the Institute for Transpersonal Psychology.
Co-founder of Mindfulness Therapy Associates in San Francisco, Lori currently works as a mindfulness based psychotherapist and teacher coaching clients, students and health care professionals in emotional and social intelligence life skills. She has been intensively trained in Dialectical Behavior Therapy, an empirically supported treatment, that teaches clients skillful means to balance emotions and respond to life with wisdom. Lori has developed a body of work called Sense and Sensibility that is taught internationally. This skills based program utilizes mindfulness, the arts, and embodied awareness to create emotional intelligence and enhance creativity. Lori is a sought after speaker and trainer in Mindfulness based clinical practices. Her personal mindfulness practice is most inspired by time in nature and witnessing the capacity of the human spirit to thrive in all conditions.
Peter Bostelmann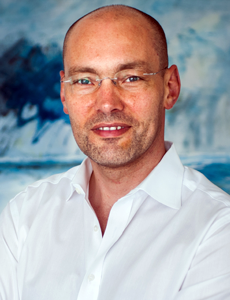 Peter Bostelmann is the Director of Mindfulness Programs at SAP, and he created the Mindfulness @ SAP Program to support a cultural change in his organization and beyond.
Peter is also an executive coach and mindfulness teacher. He offers mindfulness-based trainings to professionals in order to support a cultural shift towards an increasing capacity of creativity, focus, resilience, leadership excellence and wellbeing at all levels of organizations.
Peter brings a wealth of international business experience and his training as an industrial engineer to his current efforts to bring mindfulness programs to scale globally, including recent initiatives to expand the footprint of mindfulness programs in the U.S., Europe and Asia.
Program Outline
Day 1
Session One (AM)
Introduction, Mindfulness, Emotional Intelligence, Self-awareness
Day 2
Session Three (AM)
Motivation and Empathy
Intro to emotional intelligence

Intro to mindfulness

The neuroscience of mindfulness and emotional intelligence

Intuition and decision-making

Theory, practice, and science of meditation

Self-awareness at work

Nine key emotional intelligence competencies

Science of self-awareness and self regulation
Resilience

Neuroscience of motivation

The role of empathy in leadership

Understanding others

Neuroscience of empathy

Developing trust

Political awareness
Day 1
Session Two (PM)
Self-regulation and Motivation
Day 2
Session Four (PM)
Empathy and Social Skills
Emotional regulation

Understanding triggers

Self-regulation model

Alignment

Envisioning
Leadership and compassion

Influence with goodness

Communication with insight

Neuroscience with compassion

Teambuilding model and establishing trust

Difficult Conversations

"Connecting the dots"
For more information about Search Inside Yourself, visit www.siyli.org
Date and time
Location
Google Offices
ABC-Straße 19
9th Floor, Oberdeck Tech Talk
20354 Hamburg
Germany