SIYLI and Google Present: Search Inside Yourself 2-Day Program in London

Thursday, February 18, 2016 at 9:00 AM

-

Friday, February 19, 2016 at 5:00 PM (GMT)
Event Details
Please join the Search Inside Yourself Leadership Institute (SIYLI) for two days of personal and professional development focused on building healthy mental habits for sustained high performance and wellbeing. Developed at Google and based on neuroscience research, the Search Inside Yourself (SIY) program teaches attention and mindfulness training that build the core emotional intelligence skills needed for effective leadership.
We help professionals at all levels adapt, management teams evolve and leaders optimize their impact and influence. Give us your attention for a few days, and we'll show you how to focus it for the rest of your life.
Curriculum
The SIY curriculum includes: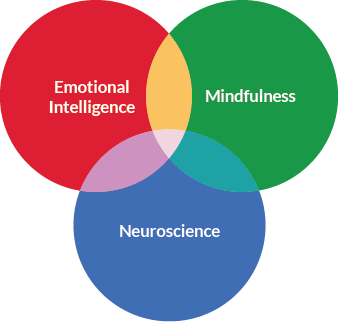 Neuroscience

Mindfulness

Emotional Intelligence

Leadership
We've implemented our programs in dozens of organizations across industries and aroudn the world using highly practical and scientifically proven methods of mental conditioning and attention training that improve orverall emotional intelligence and wellbeing, resilience, creativity, communication, productivity and personal and organizational leadership.
Program Design
Everyone has the capacity to develop and increase wellbeing because wellbeing is a skill, and all skills are trainable.
The highly interactive and experiential program includes the following core components:
Overview of the neuroscience of emotion, perception and behavior change

Definition of emotional intelligence and its personal and professional benefits

Attention training to enable greater emotional intelligence, including self-awareness, self-mastery, motivation and connection with self and others

Principles and practices for developing healthy mental habits that accelerate wellbeing, including effective listening, generosity, empathy, communication and social skills

Mindfulness and reflection practices that support happiness and thriving and overall wellbeing

Exercises include attention training practice, dyad conversations, writing, walking, and group conversations
Outcomes
Whether you are coming for personal or professional development or to check out the SIY program for your organization, you will learn foundational skills to:
Enhance mental fitness and clarity


Develop agile and adaptive mindsets

Reduce stress responses

Increase resilience

Improve access to creativity

Develop greater self awareness

Enhance emotion regulation

Improve communication skills

Develop better decision-making skills

Develop greater emotional intelligence

Experience greater overall wellbeing, thrive!
Logistics
The program begins at 9am and ends at 5pm both days.




A healthy lunch will be provided.

SIYLI believes in radical generosity. When you purchase a ticket to attend, you are supporting scholarships for individuals who cannot afford the full price of a ticket. Scholarship applications are closed and recipients will be notified by February 6.
Teachers
Laurie Cameron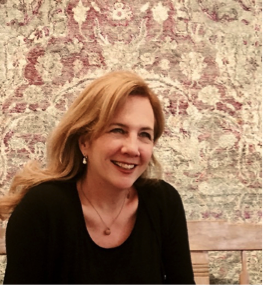 Laurie Cameron, founder of PurposeBlue, shares her energy and passion to inspire, teach, advise and coach internationally. With 25 years as a leadership executive and organization change consultant, she is uniquely adept at tapping in to what is needed to awaken individuals and transform organizational culture. As a former leader in Accenture's Change and Human Performance practice, Laurie has served Fortune 100 companies globally, living in Germany, the US and Brazil. Currently a Senior Fellow with the Center for the Advancement of Well-Being at George Mason University, Laurie translates neuroscience and the wisdom of mindfulness into workplace strategies that create clarity and momentum. Laurie teaches Mindful Leadership at Maryland's Smith School of Business. She received the Five Mindfulness Trainings from Thich Nhat Hanh, and is a frequent speaker and retreat leader, sharing mindfulness and change with over 1500 people in the last year. Laurie is the author of "Approaches to Mindful Strategic Change" in the book The Neuroscience of Learning and Development, 2015 and is featured in National Geographic's book 100 Ways to Be Happy, 2015.  Laurie is a certified executive coach with the International Coach Federation and is passionate about expressionist art, design, and visiting monasteries with her 10-year-old daughter.
Simon Moyes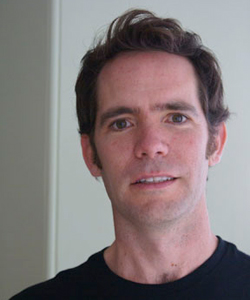 Simon specializes in offering the wisdom and practices of mindfulness to people living a modern urban life. He leads Young Urban Zen, a program in San Francisco that makes these ancient teachings accessible and relevant to people in their 20s and 30s. He was born in Britain and studied and worked as an architect before focusing on the study of the mind through meditation. After 15 years of intensive mindfulness training in India, Europe and North America—including four years as a Zen monk—Simon now regularly teaches Search Inside Yourself at Google. He also works with the San Francisco Zen Center, leading groups and retreats and serving as project manager for the long-term vision of the organization.
Program Outline
Day 1

Session One (AM)

Introduction, Mindfulness, Emotional Intelligence, Self-awareness

Day 2

Session Three (AM)

Motivation and Empathy

 

 

Intro to emotional intelligence

Intro to mindfulness 

The neuroscience of mindfulness and emotional intelligence

Intuition and decision-making

Theory, practice, and science of meditation

Self-awareness at work

Nine key emotional intelligence competencies

Science of self-awareness and self regulation

 

 



Resilience

Neuroscience of motivation

The role of empathy in leadership

Understanding others

Neuroscience of empathy

Developing trust

Political awareness

 

Day 1

Session Two (PM)

Self-regulation and Motivation

Day 2 

Session Four (PM)

Empathy and Social Skills

 

Emotional regulation

Understanding triggers

Self-regulation model

Alignment

Envisioning

 

Leadership and compassion

Influence with goodness

Communication with insight

Neuroscience with compassion

Teambuilding model and establishing trust

Difficult Conversations

"Connecting the dots"

 
For more information about Search Inside Yourself, visit www.siyli.org
Refund Policy
If you're unable to attend a program that you've registered and paid for, you are eligible for a full refund until two weeks prior to the event. If you cancel within two weeks of the program, you have two options:
Send a substitute of your choice to attend the program in your place

Receive a refund for the program, less a 25% processing fee
Refunds will be issued through Eventbrite and processed within 15 days of notification of cancellation.
When & Where

Google Offices
1-13 St Giles High St
Town Hall Tech Talk
WC2H 8LG London
United Kingdom


Thursday, February 18, 2016 at 9:00 AM

-

Friday, February 19, 2016 at 5:00 PM (GMT)
Add to my calendar
Organizer
We train business leaders to be mindful and emotionally intelligent at work. Blending cutting edge science with mindfulness practices, the Search Inside Yourself course gives people the skills to be more effective and happier at the office and in their lives.