Description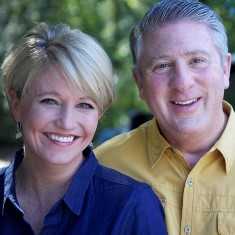 Join us for the inaugural Sixty and Better Legends Gala honoring Tarrant County legends, featuring emcees Kelli and Bob Phillips of TV's long-running Texas Country Reporter.
---
We look forward to hosting a truly uplifting and rewarding experience as we honor Tarrant County Legends for their vision, big-hearted support, and tireless passion.
At the Gala, we will recognize a Sixty and Better participant, a community leader, and a community organization who enhance the lives of older people living in Tarrant County.
Formal invitations will be mailed in late summer. For the most up-to-date information, visit www.sixtyandbetter.org/gala.
---
Sponsorship Opportunities
To sponsor the Sixty and Better Legends Gala, contact Director of Development and Marketing Jeffrey Harse at (817) 413-4949 x205 or jharse@sixtyandbetter.org.
Your generous support helps offset the costs of the Gala, and contributes to annual operating expenses that fund daily meals and daily transportation, health and wellness programs, and other critical efforts in support of our mission.
Levels and Benefits
Founding Sponsor

To sponsor, contact Jeffrey Harse at (817) 413-4949 x205
Opportunity to serve as Legends Gala Honorary Chair
Opportunity to place a marketing item on each attendee's seat
Opportunity to give welcome remarks from the stage
Recognized as Awards Sponsor during ceremony
Right of first refusal for 2019 Legends Gala Presenting Sponsorship
Opportunity to host a table during the Reception Hour
Premier seating with wine for 20 guests (two reserved tables)
One PowerPoint slide during ceremony
Company logo on invitations
Recognition on invitations, evening program, event signage, press releases
Company logo and link on event website
Valet parking
Two drink tickets per guest
Appreciation award presented at 2019 Sixty and Better Annual Meeting
$25,000
Platinum Sponsor - SOLD
Gold Sponsor

To sponsor, contact Jeffrey Harse at (817) 413-4949 x205
Premier seating with wine for 20 guests (two reserved tables)
One PowerPoint slide during ceremony
Company logo on invitations
Recognition on invitations, evening program, event signage, press releases
Company logo and link on event website
Valet parking
Two drink tickets per guest
Appreciation award presented at 2019 Sixty and Better Annual Meeting
$10,000
Silver Sponsor

To sponsor, contact Jeffrey Harse at (817) 413-4949 x205
Recognition on invitations and event program
Preferred seating with wine for 10 guests (one reserved table)
Company logo and link on event website
Valet parking
Two drink tickets per guest
Appreciation award presented at 2019 Sixty and Better Annual Meeting
$5,000
Bronze Sponsor

To sponsor, contact Jeffrey Harse at (817) 413-4949 x205
Recognition on invitations and event program
Company name on event website
Reserved seating with wine for 10 guests (one reserved table)
Valet parking
Two drink tickets per guest
$2,000
Table Sponsor

To sponsor, contact Jeffrey Harse at (817) 413-4949 x205
Reserved seating with wine for 10 guests (one reserved table)
Valet parking
Two drink tickets per guest
$1,500