Sixth European Academic Research Conference on Global Business, Economics,...
Description
Dear & Esteemed Colleagues,
Greetings!
We are pleased to extend a warm welcome to you to Rome, the Eternal City, and submit your research abstracts/full papers/case studies/posters on any research topics in the areas of global business, economics, accounting, finance, management and related areas in social sciences.
The upcoming academic research conference is being jointly organized by Global Business Research Journals (GBRJ) and SDMIMD, a prestigious management school functioning in Mysore, Karnataka State-India.
Important Dates!
Abstract/Full Paper Submission Deadline : May 31, 2017
Communication of Acceptance : 5 Days
Last Date for Registration : June 10, 2017
Conference Dates : July 1-3, 2017
Conference Objectives:
Dig the Well Before You are Thirsty! – Chinese Proverb
Anticipate Challenging Times!
In light of the global economic crisis 2008-09, the major problem before every business is to answer the following question: 'How to survive challenging times while ensuring survival and optimizing the business operations?' Certainly, every organization should consider a lot of aspects and factors in order to sustain their operations when the markets and business landscape undergo turbulent times.
What Causes Challenging Times?
Research indicates that among other important reasons sub-prime loans, excessive credit and unnatural increase in housing prices caused recession. Such unforeseen developments allegedly aggravated collapses of both banking and insurance sectors owing to massive defaults and losses. Coupled with several other causes, the world witnessed recession and the ramifications are clearly felt, even today. Employment, personal income, industrial output and sales nose-dive during this highly uncertain and volatile periods.
How to Survive Recession!
Financial economists argue that businesses have to re-think the way they do business to survive recession. Some of the most important recommendations include initiating the following steps:
Restricting the credit lines to the clients, obtaining most recent data/information about the clients, gathering pertinent information about emerging trends in the industry, seeking fresh guarantees, working seriously on negative information about the clients such as payment delays, no show-up, no replies etc., assessing industry-wide risks resorting to smaller and frequent sales and offering shorter credit terms help companies to survive during turbulent times.
Given the above background, the upcoming conference will make a bonafide attempt to achieve the following objectives:
a) Identify and analyze the most important causes that contribute to recession in an economy;
b) Examine, through systematic research, the ways and means to overcome turbulent times;
c) Provide an ideal platform for researchers, economists, bankers and practitioners to share their research and practical experiences in all the major issues highlighted as above in tackling recession and difficult phases in a company's life cycle; and
d) Offer suitable solutions to ensure an orderly growth of the global economy and bring prosperity and sustainable economic development to the world, in the long-run.
OUR PRINCIPAL ACADEMIC PARTNER:
Shri Dharmasthala Manjunatheshwara Institute for Management Development (SDMIMD) Mysore, Karnataka
Shri Dharmasthala Manjunatheshwara Institute for Management Development (SDMIMD), ranked among the top Business Schools in India, is located at the foot of Chamundi Hills in the heritage city of Mysore, Karnataka. The campus has won many architectural and landscape awards and provides a great environment for learning and germination of managerial intellect. The institute has been conferred A** Rating at National Level by CRISIL.
The institute is promoted by the Shri Dharmasthala Manjunatheswara Educational Trust - a premier non-profit educational organisation functioning under the aegis of Shree Kshetra Dharmasthala, which is known for its unique embodiment of Dharma. Today, SDME Trust has more than 40 recognised educational institutions under its wings, imparting quality education from the primary level to the postgraduate level. Trust is known for the professional institutions in Medical, Dental, Engineering, Naturopathy, Ayurveda, Law, Business Management and Physiotherapy. The trust and all the associate institutions benefit from the visionary leadership of our Chairman, Padma Bhushan Dr. D. Veerendra Heggade, Dharmadhikari of Dharmasthala.
SDMIMD's AICTE approved PGDM programme, accredited by NBA, runs for six terms over two years with an impeccable track record of academic rigor. SDMIMD also has Student Exchange Programs with the MAYS School of Business, Texas A&M University, USA; Global Management Institute of Shanghai University, China; and British University in Dubai, Dubai. These student exchange programmes enable students to understand each other's cultures, business practices and traditions. This gives students an edge when it comes to international opportunities.
The SDMIMD's research unit - SDM Research Centre for Management Studies' (SDM RCSM), publications 'Cases in Management', 'Contemporary Research in Management', 'Excerpts of Select Summer Internship Reports', have come in for praise from the world of academics. The institute's journal 'SDMIMD Journal of Management' indexed in EBSCO and iScholar has evolved as a prestigious publication well known for the quality of the papers, therein.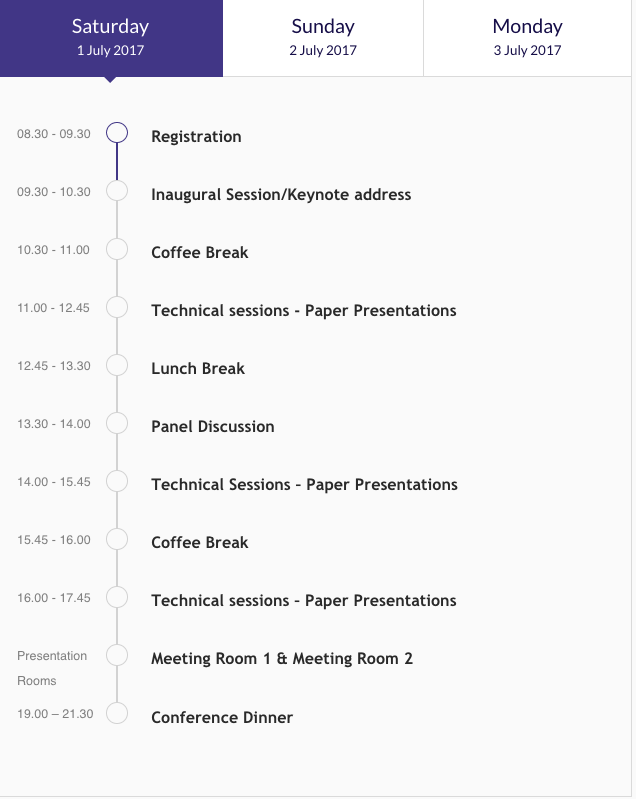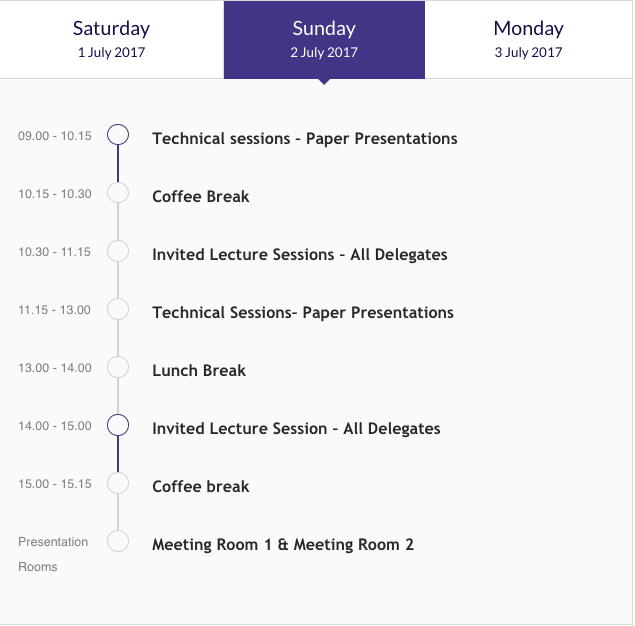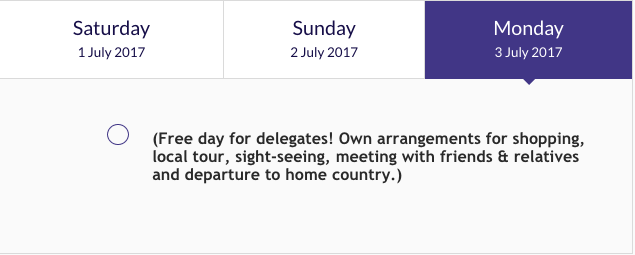 Editorial and Advisory Review Board
Dr. Ahmed Badawi, American University of Middle East, Kuwait.
Dr. Akhilesh Bajaj, The University of Tulsa, USA.
Dr. Asma Raies, Umm Alquraa University, Saudi Arabia.
Dr. Diroubinee Mauree-Narrainen, University of Technology, Mauritius.
Dr. Elango Rengasamy, The British University in Dubai, UAE.
Dr. Ibrahim Danjuma, Modibbo Adama Uiversity of Technology Yola, Nigeria.
Dr. Iya Churakova, St. Petersburg University, Russia.
Dr. Joanna Chudzian, Warsaw University of Life Sciences, Poland.
Dr. Joy M. Kiiru, University of Nairobi, Kenya.
Dr. Mokhtaruddin Ahmed, Universiti Malaysia Kelantan, Malaysia.
Dr. N.R. Parasuraman, SDMIMD, India.
Dr. Ralf Wagner, University of Kassel, Germany.
Dr. Tapan Sarker, Griffith University, Australia.
Dr. Verena Tandrayen-Ragoobur, University of Mauritius, Mauritius.
Dr. Victoria Ligan, University of Mindanao, Philippines.

Topics!
Global Business, Economics & Sustainability!
Business Ethics, Business Information Systems, Business Law, Business Performance Management, Business Statistics, Currency Crisis, Comparative Economic Systems, Developmental Economics, Development Planning and Policy, Economic Development, Economic Methodology, Economic Policy, Economic Systems, Euro Bonds, Entrepreneurship, Family Economics, Financial Economics, Geo-Political Risks, Global Economic Crisis, Green Economics, Government Deficit, Health Economics, Household Behavior and Family Economics, International Economics, Investment Climate, International Business, Labor Markets, Labor Economics, Labor Relations & Human Resource Management, Law and Economics, Macro Economics, Managerial Economics, Micro Economics, Millennium Development Goals, Prices, Business Fluctuations and Cycles, Public Administration, Small Business, Public Economics and Finance, Regulatory Economics, Welfare Economics, Public Economics, Roll-over Risk, Shocks & Vulnerabilities, Sovereign Debt, Sovereign Bond, Supply Chain Economics, Tourism Economics, Taxes, Tax Heaven and other related areas. Agricultural Innovation, Bio-diversity, Climate Change, Climate-Smart Agriculture, Community-driven Development, Culture Heritage and Sustainable Tourism, Food Crisis, Land Resources Management, Ocean and Hotel Management, Renewable Energy Resources, Solid Waste Management, Water Management, Water Resources Management and other related topics.
Finance & Accounting!
Applied Finance, Behavioral Finance, Capital Markets, Corporate Finance, Corporate Governance, Corporate Social Responsibility, Derivatives and Structured Products, Empirical Finance, Ethical Investing, Financial Crisis, Financial Frauds, Financial Inclusion, Financial Instruments, Finance & Investment, Financial Intermediation, Financial Markets, Financial Regulations, Financial Risk Management, Financial Services, Personal Finance, Hedge Funds, Insurance, Islamic Finance, International Finance, Managerial Finance, Micro Finance, Mutual Funds, Project Finance, Quantitative Finance, Sovereign Wealth Funds, Venture Capital Financing and other related fields.
Accounting Ethics, Accounting Information System, Balance Sheet analysis, E-Accounting, Environmental Accounting, Financial Reporting, Forensic Accounting, Fraud Deterrence, GAAP, IFRS, Lean Accounting, Mark to Market Accounting, Mental Accounting, Online Accounting, Project Accounting, Through-Put Accounting, Vulture Fund and other related fields.
Banking & Risk Management!
Anti-Money Laundering, Asset-Liability Mismatch, Asset Quality Review, BASEL II, BASEL III, Bank Compensation, Bank Frauds, Bank Regulation, BASEL Norms, Capital Buffer and Their Impact on Profitability, Credit Risk, Central Banking, Commercial Banking, Corporate Banking, Credit Risk, Cyber Security, Data Loss, Dodd-Frank Regulations, Market Risk, Development Banking, Governance in Banking, Investment Banking, Market Risk, Mobile Banking, Non-Performing Assets, Offshore Banking, Online Banking, Operational Risk, Personal Banking, Phone Banking, Predatory Lending, Private Banking, Retail Banking, Regulatory Challenges, SMS Banking, SIFI, Solvency II, Volcker Rule, Video Banking, Wealth Management, and other related fields.
Marketing!
Advertising, Advertising Management, Buyer Behavior, Business to Business Marketing, Brand Management, Consumer Behavior, Direct Marketing, e-business, Internet Marketing, Integrated Marketing, Information Systems, Marketing Planning and Forecasting, Market Segmentation, Mega Marketing, Marketing Research and Strategy, Market Structure and Pricing, Marketing Theory and Applications, Pricing, Product Promotion, Product Management, Relationship Marketing, Services Marketing and other related fields.
Management!
Business Analysis, Business Intelligence, Communications Management, Change Management, Conflict Management, Crisis Management, Cost Management, Competitor Analysis, Corporate Analysis, Decision Sciences, Group Behavior, Industrial Relations, Individual Behavior, Innovation, Information Technology Management, Knowledge Management, Leadership, Motivation, Management of change, Management Science, Organizational Development, Production and Organizations, Production/Operations Management, Public Relations, Public Responsibility and Ethics, Project Management, Risk Management, Resource Management, Strategy, Stress Management, System Management, Systems Thinking, Strategic Management, Strategic Management Policy, Supply Chain Management, Strategic Planning, Time Management, Technological Change; Research and Development, Technology & Innovation, Task Analysis, Work-Life Balance.
Tourism!
Agri-Tourism, Birth Tourism, Creative Tourism, Culinary Tourism, Cultural Tourism, Dark Tourism, Doom Tourism, Educational Tourism, Extreme Tourism, Experiential Tourism, Geo-Tourism, Ghetto Tourism, Heritage Tourism, LGBT Tourism, Medical Tourism, Nautical Tourism, Pop-Culture Tourism, Religious Tourism, Social Tourism, Slum Tourism, Space Tourism, Virtual Tourism, War Tourism, Wellness Tourism, Wildlife Tourism and other related topics in tourism.
Social Sciences!
Applied anthropology, Biopsychology, Cognitive psychology, Clinical psychology, Cultural psychology, Demography, Developmental Psychology, Education, Educational psychology, Entrepreneurial Economics, Evolutionary economics, Evolutionary psychology, Experimental economics, Experimental psychology, Feminist economics, Forensic psychology, Health psychology, Humanistic psychology, Industrial organization, Industrial and organizational psychology, Institutional economics, International studies, Legal management, Library science, Neuro-economics, Neuropsychology, Paralegal studies, Personality psychology, Psychometrics, Public finance, Public economics, Psychological anthropology, Political economy, Real estate economics, Resource economics, Socioeconomics, Social geography, School psychology, Sport psychology, Systems psychology, Socialist economics, Social work, Tourism geography and Welfare economics.
Please contact the event manager Marilyn below for the following:
- Discounts for registering 5 or more participants.
- If you company requires a price quotation.
Event Manager Contact: marilyn.b.turner(at)nyeventslist.com
You can also contact us if you require a visa invitation letter, after ticket purchase.
We can also provide a certificate of completion for this event if required.

NO REFUNDS OR TRANSFER ALLOWED ON REGISTRATIONS
-----------------------------------------------------------------
This Event Listing is Promoted by
New York Media Technologies LLC in association
with Greater Vision Conferences & Seminars.
http://www.NyEventsList.com
http://www.BostonEventsList.com
http://www.SFBayEventsList.com
-----------------------------------------------------------------
SHU170412CEV