Sixth Annual Gold Conference

Thursday, April 28, 2016 at 8:30 AM

-

Friday, April 29, 2016 at 6:00 PM (EDT)
Event Details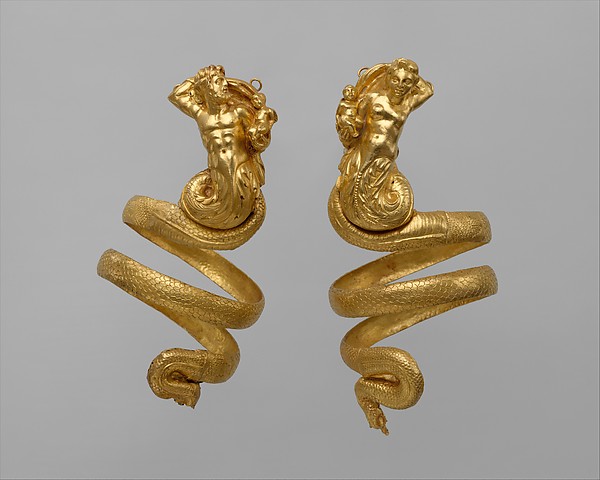 Pair of Hellenistic Gold Armbands, c. 200 BCE, 
The Metropolitan Museum of Art, Rogers Fund, 1956, 56.11.5, 6  
Sixth Annual Gold Conference 
Thursday, April 28 – Friday, April 29, 2016
The Graduate Center of the City University of New York
365 Fifth Avenue (between 34th and 35th Streets)
New York, NY
Register online: https://iacgold2016.eventbrite.com or call 646-485-1952
Special early-bird rates through April 14, 2016
$175 each for 2 when registering simultaneously or $250 for 1 (in lieu of $350)
Student rate (with ID): $100 
Initiatives in Art and Culture takes a wide-ranging look at gold in its sixth conference devoted to this extraordinary metal. 
Jewelry is the lens through which we focus our examination. The emotional power of jewelry incorporating gold is due as much to the metal itself as to the artistry of the piece. The quality of the metal and its value has long been assured by a specialized professional community, one aspect of our inquiry. More recently, the notion of "value" has expanded to reflect the costs of mining, and, we consider as well the journey toward universal adoption of ethical sourcing and transparency. We then look to how leading retailers of gold jewelry and other objects work their magic. Successful retailing relies on a nuanced understanding of the consumer and reaching him or her in ways both traditional and novel. But at the end of the day, the consumer must find objects  both beautiful and valuable, differentiated and new. Creating these objects requires art, and art requires artists. Artists require mentors, and we address the criticality of mentorship and education to the future of gold jewelry. Creating the differentiated and the new increasingly demands more than art, however, and we thus explore new technologies such as CAD and 3-D printing that allow production on demand and greater precision in the creative process.

For additional information: Call: +1 646-485-1952 or email: info@artinitiatives.com

Presenters (as of March 11, 2016):
Ÿ

Jewelers and master goldsmiths

Charles Lewton–Brain, Paula Crevoshay, Henry Dunay, Kimberly McDonald, Michael Good

,

George Sawyer, 

Walter McTeigue, 

Jennifer Rabe Morin, Gregore Morin, Alexandra Hart, Kara Ross, Susan Helmich

, & 

Jennifer Dawes

Ÿ

Evert deGraeve

, fine jeweler, independent consultant, and authority on using social media globally

Ÿ

Rob Bates

, Senior Editor,

JCK

 

Ÿ

David Bouffard

, Signet Vice President, Corporate Affairs, Signet Jewelers Ltd.

Ÿ

Mark Hanna

, Chief Marketing Officer, Richline Group

Ÿ

Cecilia Gardner

, President, CEO, and General Counsel, Jewelers Vigilance Committee

Ÿ

Suzan Flamm

, Senior Counsel, Jewelers Vigilance Committee

Ÿ

Susan Thea Posnock

, Director of Public Affairs & Education, Jewelers of America

Ÿ

Finbarr Hutcheson

, President and CEO, ICE Benchmark Administration Limited

Ÿ

Robert Organ

, Deputy Warden, The Goldsmiths' Company Assay Office, London, UK

Ÿ

Wendy Yothers

, Chair, Jewelry Design Department, The New York Fashion Institute of Technology

Ÿ

Jack Ogden

, leading expert on jewelry history and a jewelry industry consultant

Ÿ

Steven Adler

, Founder, A3DM Technologies

Ÿ

Pamela N. Danziger

, President and Founder, Unity Marketing

Ÿ

Peggy Jo Donahue

, Owner, Donahue Communications

Ÿ

Peter Hubbell

, Founder and CEO, BOOMAgers

Sasha Lezhnev

, Associate Director of Policy, Enough Project

Conny Havel

, Alliance for Responsible Mining

 

Jeffrey L. High

, Founder, Gemvision

 

    

Linus Drogs

, President AU Enterprises

  

Ashley K. Orbach

, Senior Advisor, Ecomonic and Business Affairs, US Kimberely Process

 

Christina Miller, Chair and Co-Founder, Ethical Metalsmiths
Larry Bock, Sales Diector, Fine Jewels of New York City  
Barbara Palumbo, Founder, Adornmentality.com      
Kim Nelson, Assistant Professor, Jewelry Design Department, FIT    
Marisa Perry, Co-Founder and Co-Owner, Marisa Perry Atelier 
Jennifer Gandia and Christina Gandia-Gambale, Co-Owners, Greenwich Jewelers
Hannah Becker, Creative Director/CEO, Diamondoodles
Harry Abramson, Director of Art and Digital Fabrication Services, Directive Dimensions, Inc.
Tanya Dukes, Senior Editor, InStore and Indesign
Benjamin Smithee, CEO, The Smithee Group/Partner , LUXE Intelligence/Co-Founder
Andrea Hill, Founder and CEO, Hill mnagement Group, LLC 
Monica Stephenson, President, iDazzle and Anza Jewels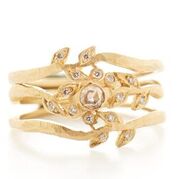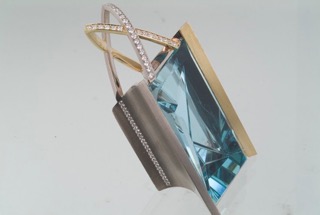 Images: (Top) Jennifer Dawes, Vine Diamond Petal Rings and Vine Champagne Diamond Leaf Ring, 18kt yellow gold for Rio Tinto's Diamonds With A Story™ "Cutting Edge" capsule collection.
(Bottom) Susan Helmich, Le Dauphin, 2015, 18kt. yellow white gold, Munsteiner Cut 101 ct. aquamarine (from Dom Pedro) and diamonds.  
Notice of withdrawal must be made in writing to Initiatives in Art and Culture at 333 East 57th Street, Suite 13B New York, New York 10022 or via email info@artinitiatives.com prior to April 14, 2016
Program subject to change
When & Where

CUNY Graduate Center
365 5th avenue
New York, NY 10016


Thursday, April 28, 2016 at 8:30 AM

-

Friday, April 29, 2016 at 6:00 PM (EDT)
Add to my calendar
Organizer
Initiatives in Arts and Culture (IAC) is an organization committed to educating diverse audiences in the fine, decorative, and visual arts. IAC's primary activities are conferences, publications, and exhibitions. These take an interdisciplinary approach, considering issues related to fabrication, connoisseurship, cultural patrimony, cultural preservation, and the future of culture. Particular areas of emphasis include American painting, the history of frames, the Arts and Crafts movement, the influence of Asian cultures on American fine and decorative art, and the history and future of fashion and materials. IAC's projects have been supported by a wide array of individual, corporate and foundation funders.