Six Winning Traits of Highly Innovative Companies

Monday, August 7, 2017 from 5:30 PM to 7:30 PM (PDT)
Event Details
 Six Winning Traits of Highly Innovative Companies
There are forces of change that are and will have a material impact on work and organizations. Had Leaders talk a lot about encouraging innovation, but do they really do it? Come find out how to create sustainable cultures of innovation.
Join Victor Assad, CEO of Victor Assad Strategic Human Resources and Managing Partner of InnovationOne, for "Six Winning Traits of Highly Innovative Companies".

This interesting and interactive event will explore cultures of innovation, what they are, why they are important, how to measure them and how to create and sustain them.
You will leave knowing the six critical traits that are essential to winning cultures of innovation; a framework for demonstrating ROI, value and profitable growth; how HR and OD fit together to work create cultures of innovation and what you can do immediately when you get back to.
The group will be asked why is innovation, and why are cultures of innovation, important? After a short large-group discussion, I will provide empirical evidence from several researchers which will show that organizations with strong organizational cultures of innovation create more value for their organizations and stronger financial performance.
Do you believe that culture, and cultures of innovation, can be measured and managed? The audience will be asked this question as a lead in. They will be divided in the room by those who believe that culture can be accurately measured and managed, those who don't believe culture can be measured and managed, and those who don't think it matters.  Each group will be asked to clarify why they hold their belief, and what empirical evidence supports their belief.  Each group will get two mintues to present.
I believe that culture can be measured and managed—and I have the evidence to prove it!  I will review this evidence from several researchers and its impact for CEOs, HR and OD  leaders.  I will then ask the group for their questions and feedback.
I will go through the six winning traits of highly innovative companies. The six traits  are based on our research and practice, and the research of others.  What is important for this audience—and its main take away– is that cultures of innovation are created by smart talent strategies and organizational development interventions. All their pieces fit together. The role of HR and OD is vital to creating cultures of innovation, creating value, executing business strategy, and improving profitable growth.  The six traits include:
Executive leadership communications and behavior.
Inviting employees to participate and moving beyond hierachy.
Investing in skill and behavior training of employees and the development of strong collaborative organizations.
key processes and systems to move ideas forward and to allow for experimation and learning. I will include examples of helpful digital technologies.
Aligning performance management and other key H R processes to support innovation.
Having knowledge management systems and the alignment of current operations systems and processes to commercialize innovation.                            
Key Takeaways:
A framework for demonstrating that developing cultures of innovation drive a return on investment, value, and profitable growth
How "the pieces" of HR and OD fit together
What to do tomorrow at work  (This will be a short, small group exercise)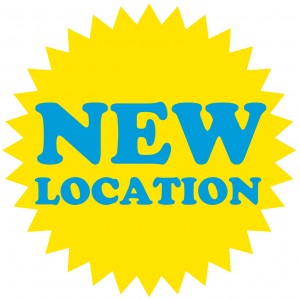 @ International Technological University
2711 N 1st St., San Jose, CA 95134
Event Agenda:
• 5:30pm – Registration, Light Snacks & Beverages
• 6:00-7:30pm – Keynote Program
• 7:30-7:45pm – Continue to network and share insights
• 7:45-9:00pm – Social hour across street at Whole Food (optional)
Speaker's Bio:
Victor Assad is the CEO of Victor Assad Strategic Human Resources Consulting and Managing Partner of InnovationOne. He partners with companies to create dynamic innovation cultures, powerful talent strategies, and to develops agile leaders and teams. With over 25 years of experience, Victor has been an active member of executive business teams and leader of human resources organizations in business units of fast growth, high-technology, global companies. He currently consults with small and large companies. He blogs weekly, which you can access from LinkedIn or his website www.victorhrconsultant.com.
When & Where

ITU (International Technological University)
2711 N 1st St.
San Jose, CA 95134


Monday, August 7, 2017 from 5:30 PM to 7:30 PM (PDT)
Add to my calendar
Organizer
Our mission is to connect the people and wisdom of Silicon Valley's OD community.