About this Event
We are incredibly excited to launch this new chapter in the Six String Society's history. The Fish Tank Capo provides us with a chance to put together a show that includes all of your senses. We will mix light, projection, music and dance into what will be a fully immersive experience! The members of world music greats Skelpin will take the spirit and energy of the Six String Society to new levels. We'll even be joined by the Reiko Obata on the Japanese Koto! This beautiful new venue is intimate as well and we'll be limiting the guests to just 110 lucky human beings. Although you still may have some quesitons about the show simply have faith as we prepare to take U on a ride you will never forget!
*We'll also have some food and beverage options during the night of the event.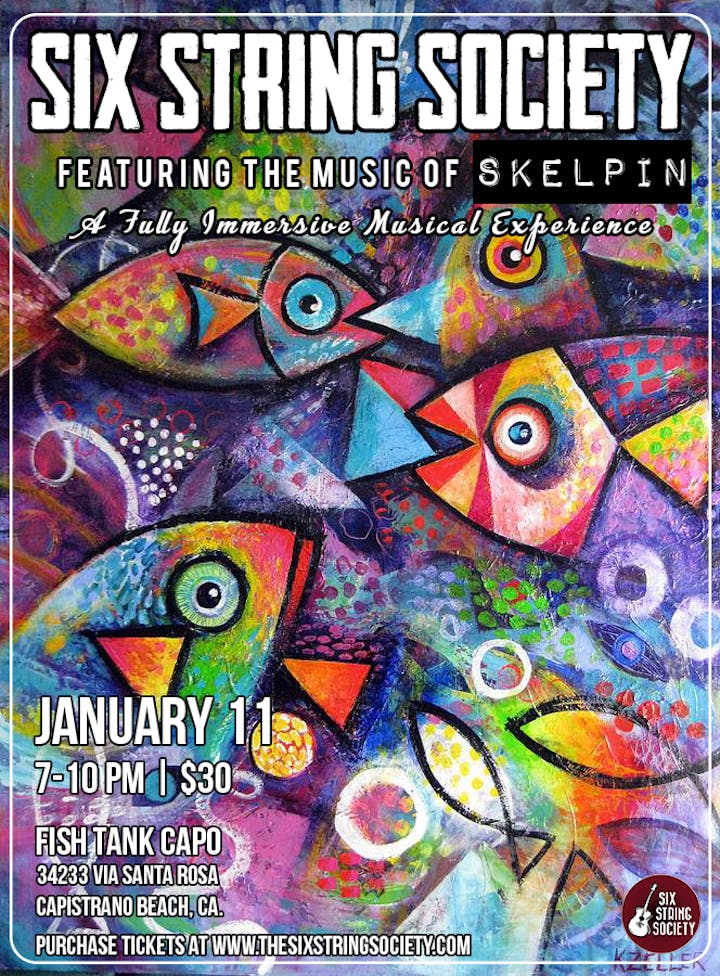 Tickets go on sale Dec. 2nd with our Cyber Monday Special!!!!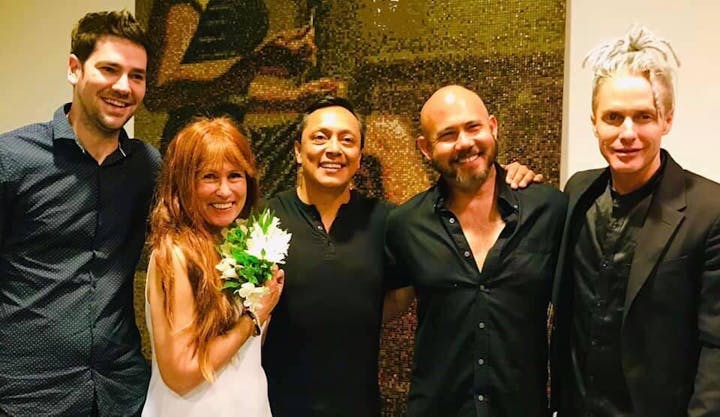 Some of the most extraordinary musicians walking the face of the earth AKA Skelpin!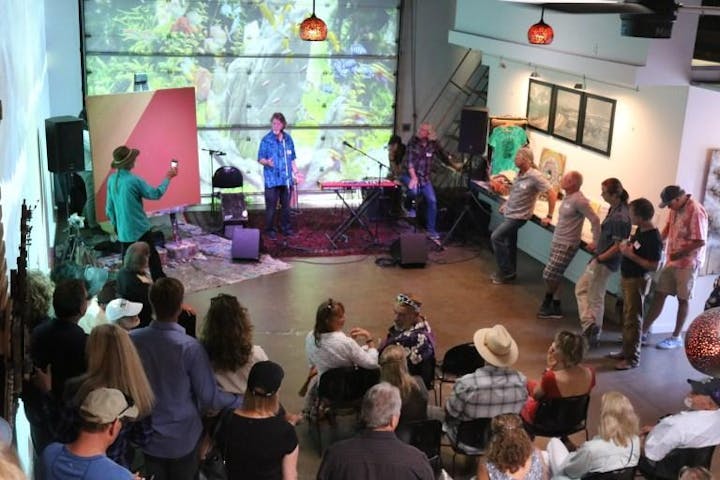 Just a glimpse of the space! It's like nothing U have ever seen!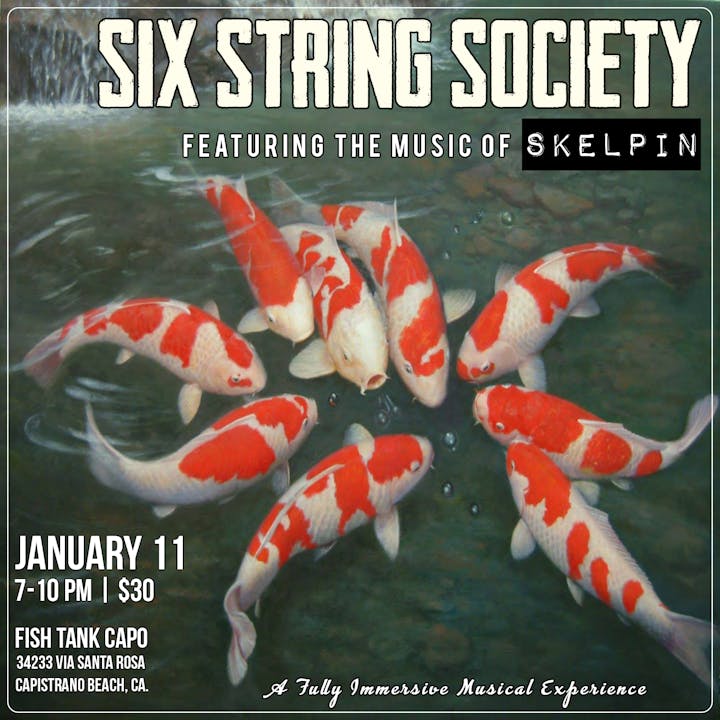 Because this show is our 2.0 version we created another poster!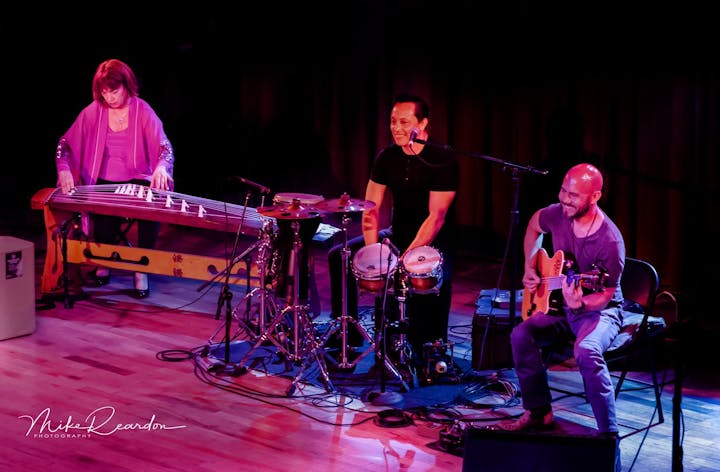 The amazing Jimmy & Enrique of Skelpin along with Reiko Obata on the koto!