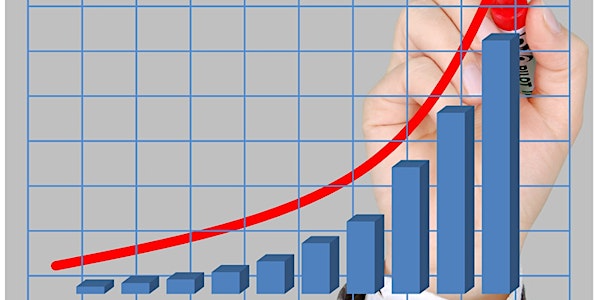 Six secrets for prospering in the forthcoming financial recession
Many companies will fail due to the fourth coming recession. Don't be one of them.
About this event
Topics we will cover:
Strategies to counter declining financial performance
Improving customer satisfaction
Retaining and increasing productivity of your people
Using technology to increase productivity
Taking advantage of unexpected opportunities
Preparing for the next upturn
Executive Summary:
Following covid governments around the world spent billions supporting their locked down economy. This created even higher levels of government debt on top of the debt created as a result of the debt created to solve the problems arising from the financial crash of 2008/9 and the previously inherited previous debt. This addiction debt has to be serviced at increasingly higher interest rates. This puts additional pressure on government finances. Instead of reducing other areas of government spending or the bureaucratises head count the temptation is for governments to increase taxes. However, this then reduces the money available to the private sector of the economy. The impact of this additional debt is to reduce the buying power of the private sector. The consequence of this reduction is a fall in overall demand following lock down and the increased government spending supporting individuals' families and business. This has resulted in their being too much money changing to few goods and services which has created higher levels of inflation. This has been made worse by the Russian invasion of Ukraine and the consequences of which has been to increase energy costs around the world. Inflation has thereby risen to even high levels. Inflation causes prices to rise but also reduces the purchasing power of customers this double impact on businesses can quickly turn profits into losses and cash generating business into cash lost making business which put their very survival at risk.
About Anthony Pollock:
Anthony Pollock, BSc, FCA, is an experienced business owner, CFO and advisor to growing companies. He also served for 25 years as an elected political member of a UK local authority specialising in finance and troubleshooting underperforming service areas. He is a keen observer of political, business and economic trends. He is fascinated by the changing world of covid, BLM and woke.