Six imPossible Things - Fourth Annual Conference on Sustainability in Business
When and where
Location
Eagan Community Center 1501 Central Parkway Eagan, MN 55121
Description
Six imPossible Things
The inspiration for this year's conference comes from a conversation between Alice and the Red Queen
"Alice laughed. `There's no use trying,' she said: `one can't believe impossible things.'

`I daresay you haven't had much practice,' said the Queen. `When I was your age, I always did it for half-an-hour a day. Why, sometimes I've believed as many as six impossible things before breakfast."
(Lewis Carroll, Through the Looking Glass, Chapter 5)
Sustainable organizations achieve success through responsible practices that conserve natural resources and support communities while maintaining profitability. We celebrate visionary individuals and organizations that demonstrate the principles of sustainability in their actions and investments, even though the benefits may not show in the short term. We are bringing to you stories from people who work on or have accomplished what seemed impossible. Their efforts pave the way for others and, as the network of sustainable organizations grows, make it easier for even more to follow.
CONFERENCE AGENDA
8:00 AM Conference Registration
8:30 AM Conference Opening
8:45-10:15 AM Climate Change Resilience - Accelerating the Integration of Change
After decades of intense debate, scientists, politicians, and communities now recognize the urgency imposed by extreme weather, and more broadly, climate change. Resilience represents the ability of a system to remain functional by reorganizing itself when faced with unexpected, destabilizing shocks. Climate change resilience depends on our capacity to mitigate the effects of extreme weather and adapt to the new normal, to maintain a dynamic equilibrium. The morning conference session will address the reality of extreme weather, with a particular focus on Minnesota; the response of business supply chains to unpredictable events; and the state policies needed to make Minnesota increasingly resilient.
Calvin (Cal) Beyer, Head of Manufacturing, Zurich North America Commercial
Craig Edwards, Meteorologist, Minnesota Public Radio and Minnesota Twins
Michelle Hesterberg, Federal Field Associate, Environment Minnesota
10:30-12:00 Innovating with Scarce Resources
The second conference session addresses two barriers to action: scarcity of resources and legacy behavior. Extreme and unpredictable weather exacerbate existing economic, environmental and social problems. Faced with major challenges, people often blame money and politics for lack of action. The conference continues with the topics of frugal innovation and the psychology of behavioral change. Innovating with scarce resources addresses major challenges for American businesses, schools, non-profits and public development organizations. The psychology of behavioral change addresses the mental barriers that impede action when societal risks are upended by global forces.
Kathy Harowski, Program Chair, Argosy University
Wade Miller, Senior Compliance Consultant, Wenck Associates, Inc.
Deb Pangerl, Executive Director, The IMAGE Project
12:30-2:00 p.m. Inspiring Others by Doing
Whether deeply worried, slightly concerned, or still unconvinced of the imminence and importance of climate change, environmental degradation, social injustice or economic inequities, we are all inspired by those who do something to solve a particular problem. The last session of the conference presents examples of individuals and organizations that focused their passion and energy on generating the change they wanted to see in the world, making our societies more sustainable. Despite the scope of the problem, individuals make a difference.
Linda Miller, Executive Director, Civil Society
Scott Saehr, Director of Sales and Marketing, Smude Enterprises, LLC
Akinyi Menya Williams, Executive Director, Hope for the Child
This year, the sessions of the Fourth Annual Sustainability in Business Conference will be followed by student poster presentations at the Second Annual Graduate Research Poster Conference. You are warmly invited to attend both events!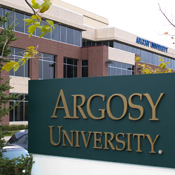 Partners: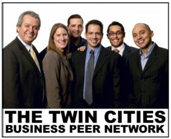 CONFERENCE SPEAKERS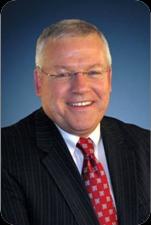 Calvin (Cal) Beyer is Vice President and the Head of Manufacturing for Zurich North America Commercial's Customer Industry Segments (CIS). Cal is the senior leader of the Manufacturing segment and is responsible for expanding Zurich's customer insights and thought leadership in the Manufacturing segment. Cal is a frequent presenter at regional and national industry events on various strategic risk management topics, including product safety; supply chain resilience; reputation risk and crisis management; emergency preparedness and business continuity. He earned an undergraduate degree at the University of Wisconsin-Madison and a graduate degree from the University of Kansas.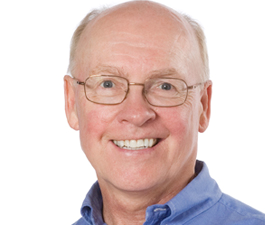 Craig M. Edwards
With more than 40 years of weather experience, Craig brings clarity to the complexity of Minnesota's weather and monitoring regional climate change. He has appeared as a weather expert on TPT Almanac in the Twin Cities, ABC and CBS evening newscasts, The Weather Channel and offers weather insight on Minnesota Public Radio during Morning Edition and All Things Considered.
Mr. Edwards' expertise has been cited in USA Today and the Washington Post, and has been featured in Minneapolis St. Paul Magazine and Minnesota Monthly. Craig has spoken to dozens of civic groups, school age children and businesses to share his observations about how to create a pillar of environmental stewardship. His presentations allow his audience to contemplate their impact on altering the environment.
Retiring from the National Weather Service as the Chief Meteorologist for NOAA in the fall of 2006, Craig has been instrumental in raising weather coverage on Minnesota Public Radio. He is a member of the National Weather Association and the American Meteorological Society. His life story on his vocation as a meteorologist was published in 2008, entitled Nature's Messenger.
In 2010 he became the first on-sight game-day meteorologist in Major League Baseball. He recently completed his third season of providing weather support to the Minnesota Twins at Target Field.
Married to Sue for 41 years, residing in Eden Prairie, originally from Carpentersville, Illinois. Graduate of Northern Illinois University. Served with the National Weather Service for over 34 years and the Chief meteorologist for NOAA in the Twin Cities from 1991 to 2006.
Kathy Harowski, PhD, LP is a clinical psychologist who has worked as a clinical and administrative supervisor and manager in a number of public sector agencies serving underserved, multicultural, multistressed individuals and families. In these positions, she worked with others to allocate clinical resources in order to provide treatment and mental health training in high stress, unpredictable environments.
Dr. Harowski has worked with a variety of public sector populations and systems, providing services to adult and juvenile clients and their families from a wide range of cultural backgrounds. She has an overview of transitional services needed by these families and individuals as well as experience networking with community providers and community based organizations. She has served as a community psychotherapist volunteer at the Center for Victims of Torture, and has further grounding in issues related to immigrant and refugee mental health from years of service in the Federal Bureau of Prisons.
Dr. Harowski is past President of the Minnesota Psychological Association and served as Minnesota's representative to the American Psychological Association. She is past president of APA's Division 18, Psychologists in the Public Sector. She co-authored a book published by Wiley, Essentials of Crisis Intervention and a chapter in The Correctional Mental Health Handbook. Currently, she is Program Chair for a Master of Arts in Forensic Psychology and Undergraduate program in Criminal Justice at Argosy University Twin Cities. She also worked as an assistant professor in the Department of Law Enforcement and Criminal Justice and Psychology at Metropolitan State University. Her teaching passion is helping non clinicians understand, interpret, and manage human behavior and assess risk across a range of environments as well as how to strive for peak performance and resilience in high stress, potentially high risk environments.
Environment Minnesota is a statewide, citizen-based environmental advocacy organization. We believe there's something special about Minnesota — something worth protecting and preserving for future generations. Defending the environment requires independent research, tough-minded advocacy and spirited grassroots action. That's the idea behind Environment Minnesota, who takes the kind of action that wins tangible results.

Michelle Hesterberg is Environment Minnesota's Federal Field Associate. She runs the organization's federal program, focusing on campaigns to address global warming, protect Minnesota's families from air pollution, and advance clean energy solutions like wind power. A Minnesota native, Michelle grew up in Saint Paul and graduated from Carleton College with a degree in political science. Prior to working with Environment Minnesota, she served on MPIRG's board of directors for two years and worked on campaigns to protect the Boundary Waters, support local and sustainable food in rural Minnesota communities, and increase student turnout in state and national elections.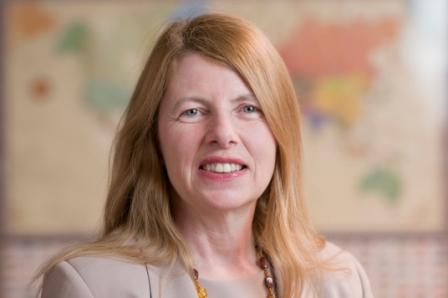 Linda Miller is the Executive Director of Civil Society, which she founded in 1996. Civil Society is the Coalition Leader for the United States Department of Health and Human Services Rescue and Restore Coalition for the State of Minnesota.
Civil Society provides outreach to both domestic and foreign-born human trafficking victims in Minnesota and provides victim centered, trauma informed comprehensive to human trafficking victims. Civil Society is active in rescuing and restoring child human trafficking victims, and those who are the victims of child sex tourism in other countries and then brought over to the United States.
Ms. Miller has been an attorney for over 30 years and received Certificates of Appreciation from the United States Department of Justice in 2002 and 2008 for her best practice of reaching out to victims and presenting on that best practice method. She writes and speaks nationally and internationally about international human trafficking victims in the United States. She presented over 175 presentations in the last two-year period.
Linda Miller received the Honorable Warren E. Burger Distinguished Alumni Award for 2008 for "the highest values and ethical standards in serving the community." Ms. Miller also received the Soroptimist Ruby Award for women helping women for 2011.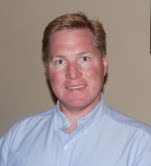 Wade Miller is a Sr. Compliance Consultant at Wenck Associates, Inc. He has been working with organizations to provide sustainable environmental management solutions for the past 15 years. Mr. Miller received his Masters in International Environmental Policy from American University and his MBA from the University of St. Thomas. He is the Regional Chair for the Auditing Roundtable, an Environmental Health and Safety professional organization, and is the Vice Chair of the Planning Commission for the City of Rosemount. Mr. Miller works with a broad range of organizations to develop and implement enterprise environmental management systems. He has worked in private industry, government, non-profit and consulting enterprises; he provides project management for national and international environmental projects and sustainability initiatives. He is a Certified Professional Environmental Auditor, a Certified Hazardous Materials Manager, and a Project Management Professional.
Deb Pangerl is the co-founder and executive director of The IMAGE Project. In 2000, Deb attended a women studies seminar in Kenya and Tanzania. After hearing the touching stories of girls from the Maasai tribe that were "hungry" for education and wanted a chance to have their voices heard, Deb and Phoebe Msigomba (from Tanzania) decided to make a difference in the lives of these young girls by starting The IMAGE Project.

Deb graduated with a bachelor's degree in sociology from Mankato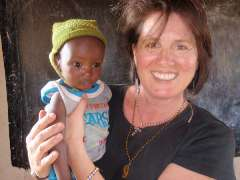 State University. She currently works as Principal paralegal at Medtronic in Fridley and devotes her life to empowering Maasai girls and women in Tanzania. In October, 2011, she will be making her 8th trip to Tanzania.

Deb lives in Rush City, Minnesota with her husband Gary, 3 horses, lots of cats and a busy border collie named Jack.

Deb's passion in life is to speak for those who have no voice.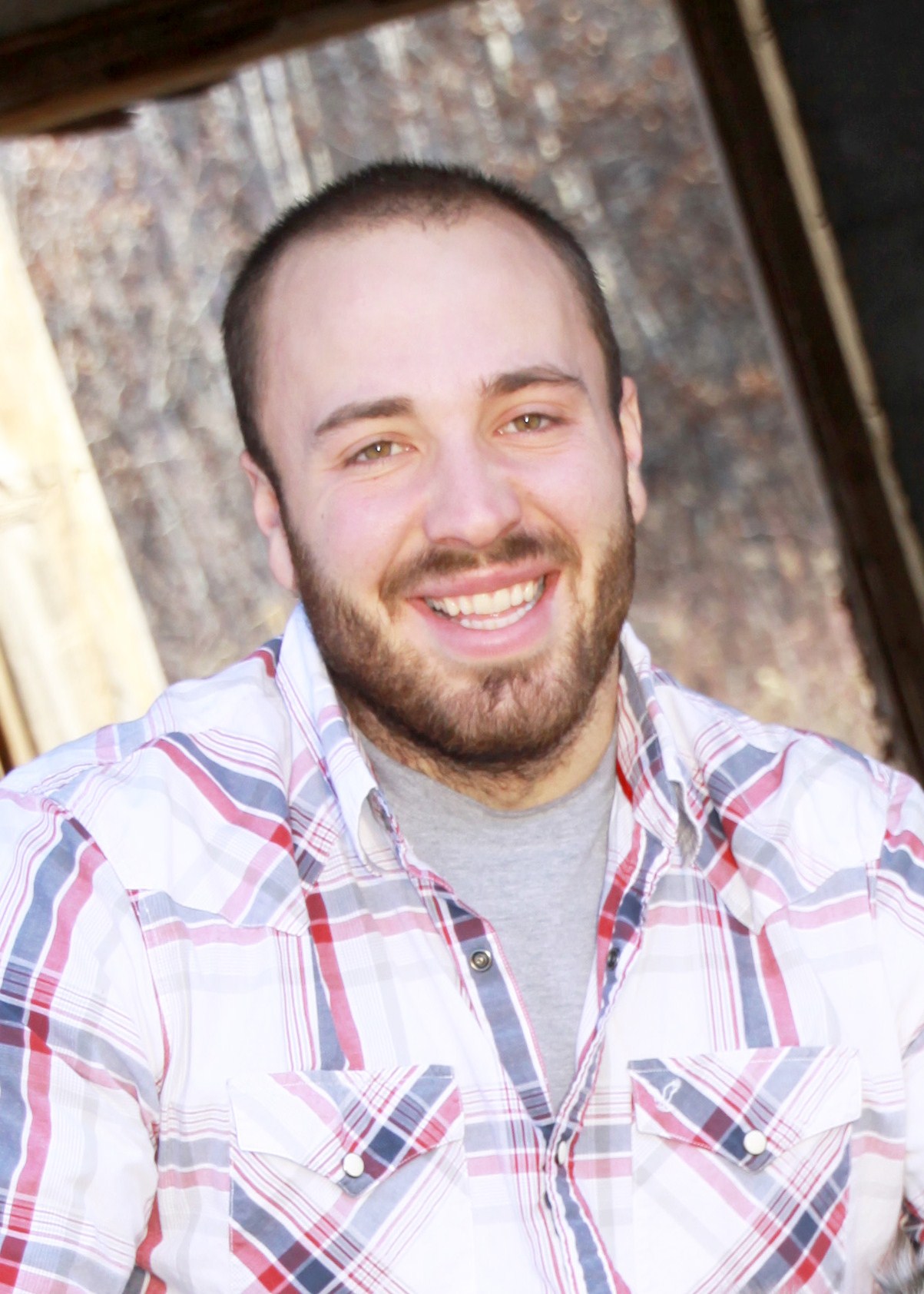 Scott Saehr
Smude Sunflower Oil, a Minnesota Grown product, is located in Pierz, MN. The Smude's produce a premium cold pressed (non-refined) sunflower oil from high oleic sunflower seeds. Its main use is for cooking and baking. There are many health benefits with the oil and it is a healthy alternative to all other oils including olive oils! The Smude's main focus is to educate the public about sunflower oil and make a healthy cooking oil that is available to all!
Scott Saehr, currently working as the Director of Sales and Marketing for Smude Enterprises LLC and Smude Sunflower Oil, grew up in Pierz, MN. He has previous experience in Marketing and as an Account Representative. He attended college at the University of St. Thomas in St. Paul, MN. During his time at St. Thomas, Scott studied Entrepreneurship with a focus on Finance, Accounting, and Marketing. While a Tommie, he was also a member of the football team. He graduated with a bachelor's degree in 2010 as an Entrepreneurship Major.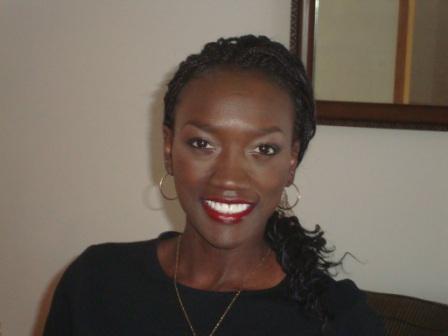 Akinyi 'Menya' Williams is the Founder of Hope for the Child, Inc. She has been serving as Chair of the board and Executive Director since its inception in 2007. She is currently an Independent Management consultant, serving clients in the fields of Business, Program management and Real Estate. She is an active philanthropist and entrepreneur in Minneapolis and Africa where she runs consulting and real estate businesses when she is not fundraising.
Prior to this, she was a consultant and served in different capacities at Advance Auto Parts, UnitedHealth Group – Optum, Wells Fargo Home Mortgage, American Summit Mortgage, Northwest Airlines and Target.
Akinyi believes in Education as a basic human right and the power it possesses to advance economic development and growth. She began her education at The Catholic University of Eastern Africa (CUEA), Nairobi Kenya, in 1994 and transferred to the USA later in 1996 where she earned a Bachelor of Science in Business at Metropolitan State University and a Master of Business Administration (MBA) from the Carlson School of Management, University of Minnesota.