Description
Scream for the Most Frightful Time of Year!
Fright Fest takes over Six Flags Great Adventure once again from September 16 through October 31!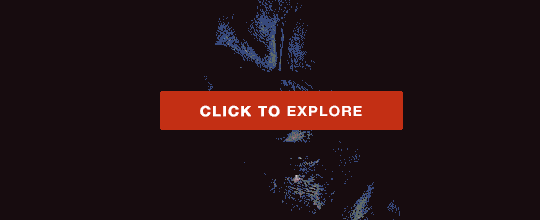 Thrills By Day!
Grab your family and friends to experience all of your favorite Six Flags Great Adventure rides and attractions, some family-friendly spooktacular shows and fall decorations. Thrills by Day runs from 11 a.m. to 6 p.m.
* Six Flags Spooktacular Street Party - Street dance party featuring Halloween hits. You're the star of the show!
* The Skeletones - NEW! - Halloween harmonies that are bad to the bone!
* Just My Rottin' Luck - Raoul, the Duke of Deception, is back and joined by his brother, Jasper, Baffler of the Senses. This undead duo is sure to leave you in wonder (and stitches) with their blend of comedy, magic and juggling.
* Trick-or-Treat Trail - Get a bag of your favorite Halloween candy from your Looney Tunes pals along this family-friendly Lakefront path for the little ones.
Don't be fooled by the friendly faces you'll see during the day - the demonic zombies take over as soon as the sun goes down.
Ghouls will sneak up behind you as you walk the midways, the coasters are scarier in the pitch dark and don't forget the haunted mazes!
Plan your frights in advance and visit our Fright Fest site.
Depart Date: October 29th Saturday; Please arrive 15 minutes earlier.
Depart 12:00 PM from Union Square: (Walgreen) Southeast corner of 4th Ave. & 14th St., New York, NY 10003 (Map)
Depart 12:20 PM from Midtown West: (Fresh 2 Go - Formerly Garden City Deli) Northwest corner of West 43rd St. & 9th Ave, New York, NY 10036 (Map)
Return: Depart at 10:00 PM & expect to be back in Midtown West at 11:15 PM, Union Square at 11:30 PM
Cost: Early Birds $73 (valued over $100) when booked 14 days in advance; afterward $83.
Trip includes: Luxury Benz Sprinter van transportation & admission to Great Adventure theme park & Fright Fest.
Buy Ticket Here: http://oct2016sixflags.eventbrite.com/ You can also Chase Quickpay me at jwang4308@gmail.com to avoid transaction fee. (How to Use Chase Quickpay?) When Quickpaying, please indicate the event name/date, your cell phone # and your boarding location. YOUR SPOT IS NOT CONFIRMED UNTIL YOUR PAYMENT IS RECEIVED.
Refund Policy:
* $10 processing fee if cancelled 14 days in advance;
* 50% refund if cancelled 7 days in advance;
* No refund for cancellation or no show within 7 days.
Video of Zumanjaro Drop of Doom POV World's Tallest Drop Ride:
https://youtu.be/N79JKDtK4hg
Pictures from Previous Events:
2012: http://www.meetup.com/NYCAYS/photos/10075382/
2013: http://www.meetup.com/NYCAYS/photos/14461642/
2014: http://www.meetup.com/NYCAYS/photos/22909502/
By RSVP'ing "Yes", you and your guest(s) are accepting the terms to the Waiver & Release of Liability set forth by NYC Active Young Singles.