Description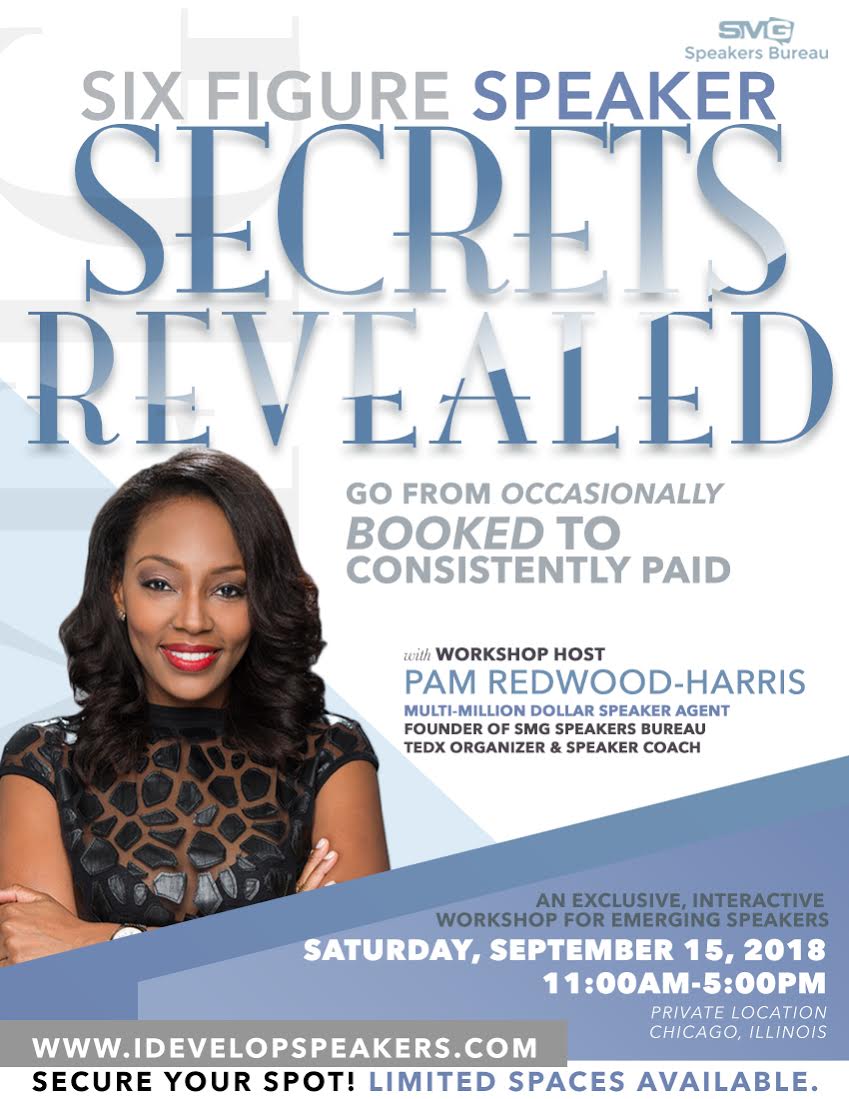 Find out if this workshop is for you...
Have you ever heard a speaker and thought, "I could do that"?

Do you have a passion or message you want to share with the world?

Have you ever struggled with getting paid speaking engagements?

Are you ready to learn how to make 6 figures speaking?
Look no further, this workshop is for YOU!!
The truth is this: we meet a lot of professional speakers who have questions about turning their passion into profit and need a little guidance. For this reason, we decided to work with both emerging and established speakers as they work toward speaking success.
The iDevelop Speakers™ offers a collection of exclusive services and workshops for those individuals who are looking to book paid speaking engagements and build the proper foundation for their brand.
---
---
Learn The Following:
A step-by-step process and action plan to consistently land paid speaking engagements

What six-figure speakers do differently

How-to develop a magnetic message that compels your audience to take action

How-to negotiate like a pro