SIX DEGREES OF DELCO -Supporting First Responders
Description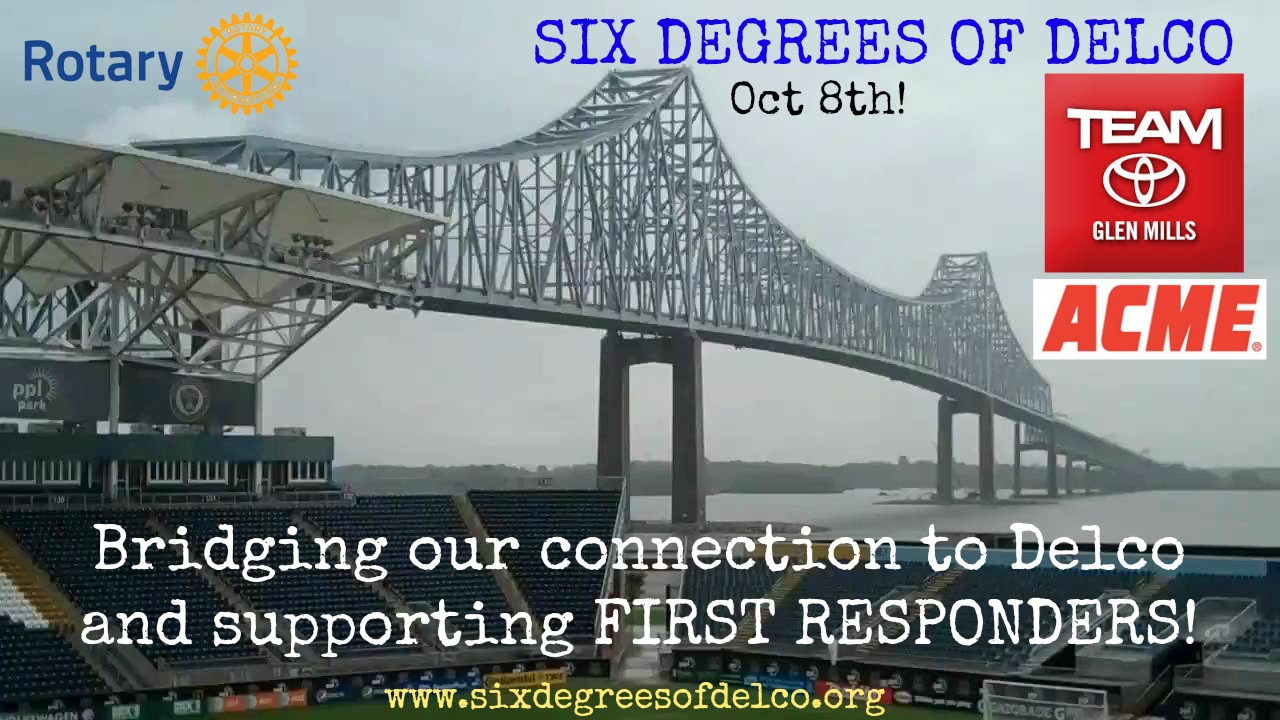 Rotary Clubs of Central Delaware County and Glen Mills/Thornbury will host Six Degrees of Delaware County from 7 – 11 pm on Saturday, October 8th at TEAM Toyota of Glen Mills. The event will recognize and honor Delco's first responders. Proceeds from the event will support the Delaware County Heroes Scholarship Fund and the Delaware County Fallen Fire Fighter and EMS Memorial, and the Rotary clubs affirm their commitment to supporting the needs of Delco's first responders throughout the year.
"We are so excited to create an event that lifts up our community connections and which acknowledges and supports those individuals who serve all our residents every single day – Delco's own first responders," noted Dan Foltz, Six Degrees Planning Committee Chair and immediate past president of Rotary Club of Central Delaware County.
Fire Chief and Swarthmore Police Officer Ed Kline expressed his appreciation. "We are so pleased that Rotary Club and Six Degrees of Delaware County will lift up the work of our hardworking and dedicated police, EMS responders and volunteer firefighters," he stated.
John McFadden, committee member for the Delaware County Run for Heroes/Heroes Scholarship Fund agrees. "It is especially gratifying that we are pulling together and making connections across the county. Our first responders deserve no less."
The event will be a one of a kind gala celebrating the heritage and community of Delaware County. Attendees will enjoy an elegant, yet fun-filled atmosphere including live music, dancing, food and beverage, while they reunite with generations of Delco residents and friends and make new connections.
For more information, please contact: Dan Foltz at speakerFoltz@gmail.com, 610-952-2922.
About Rotary International: RI is 1.2 million neighbors, friends, and community leaders who come together to create positive, lasting change in our communities and around the world. The Rotary Clubs of Central Delaware County and Glen Mills/Thornbury have joined forces to produce Six Degrees of Delaware County.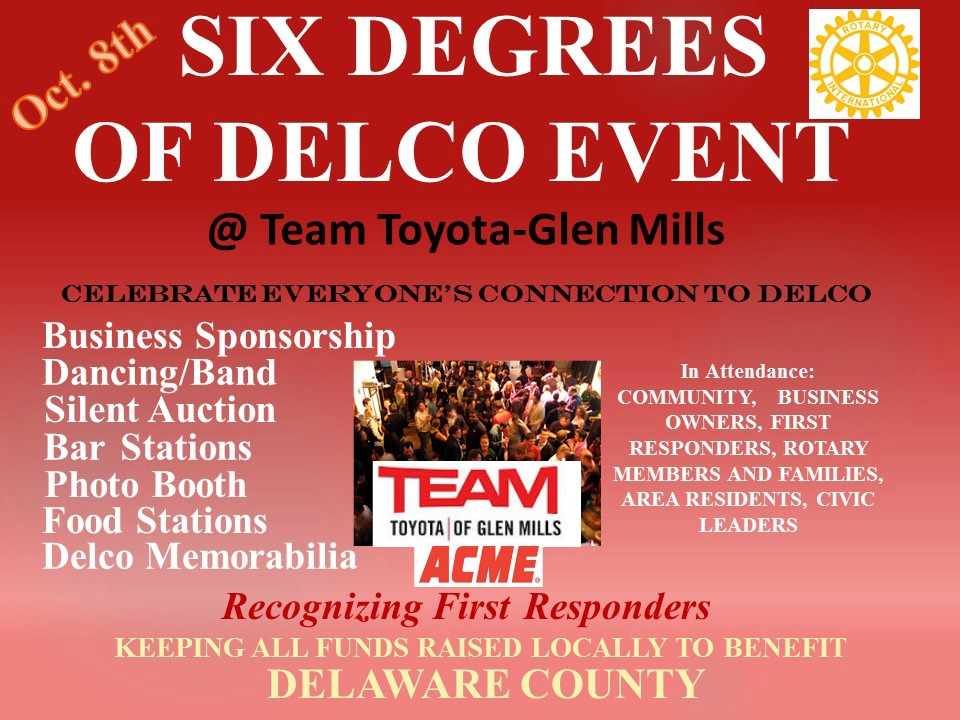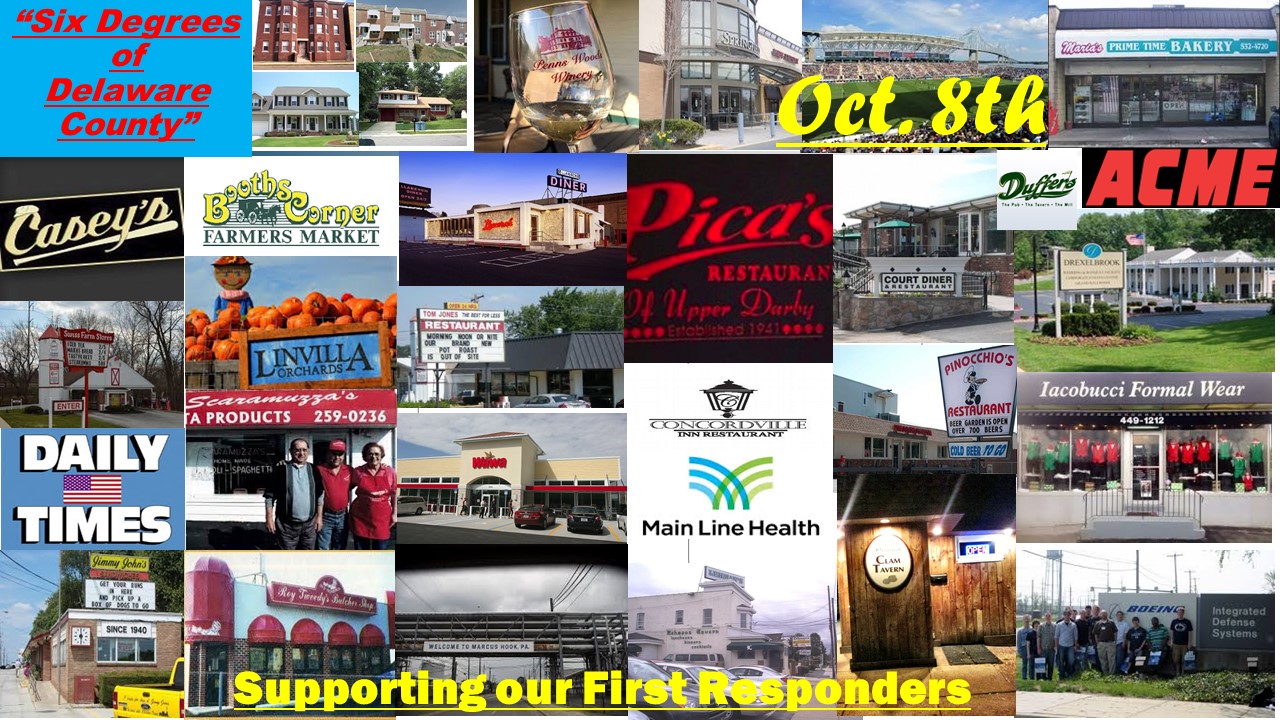 hosted by: Rotary of Central Delaware County and Rotary of Glen Mills/Thornbury