Description
Entrepreneurs and enterprisers: Come to this fun participatory workshop and learn how to apply many of the creative methodologies (Design Thinking, Lean Startup, Human-Centered Design and more) to your moonshot idea.
Using techniques that enhance creativity and innovation, expert facilitators Marc O'Brien and Sarah Harrison (co-founders of The Determined) will help you move your ideas forward and create change in the social impact space through their proven " Remix" methodology.
Who should attend? If you are an entrepreneur with a focus on social or environmental issues, come in with a problem you want solved or an idea you have to work on. If you don't have an idea, no worries... come and learn how creativity and design can move ideas forward.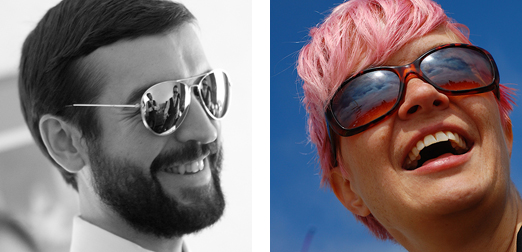 Marc O'Brien is an independent design strategist and creative facilitator who works with organizations that give a damn. He focuses on social innovation, human-centered design, and purpose-driven initiatives that create positive change in the world. Marc also teaches at California College of the Arts and at General Assembly, both in San Francisco, CA
Sarah Harrison is an experienced designer, team manager, and group facilitator with a background in UX design and Product for a variety of tech startups including Tokbox, TaskRabbit, and True&Co. She coaches startup founders and teams to validate their product ideas through rapid prototyping and user testing, allowing them to maximize their rate of learning and realize their most creative and useful concepts quickly
Social Innovation Week is co-presented by Compostmodern, AIGA SF, Preview Events, and Gray Area Foundation for the Arts, and is grateful for the support of Symmetry Labs, Letterform Archive, Lightswitch, SVA/DSI, Studio AND, Chronicle Books, verynice.co, Studio Hinrichs, frog design, CCA, The Determined, Wiki Education, OpenIDEO, Art+Audience, MC2, the Impact-HUB network, and countless other organizations!