SitMpodcast Presents: How To Start A Million Dollar Business 2.0 with Chiko...
Description
Catch up with the SITMPodcast crew in collaboration with Chiko Abengowe as they bring their podcast to a live audience for the first time with a very special guest.
Stuck in The Middle is a podcast (SitMpodcast) created with the aim of bridging two worlds together. We created this platform where innovators, entrepreneurs, movers, and shakers, from all parts of the world in all spheres of profession like sports, fashion, music, and lifestyle just to name a few, can come and share their beginnings, their current work, their vision for the future, and most importantly empower and inspire the next man or woman out there who may be feeling Stuck in The Middle. Every episode is inspiring in its unique way. Connect with SitMpodcast and together let's expand the community of "Greats" from the motherland and around the world. "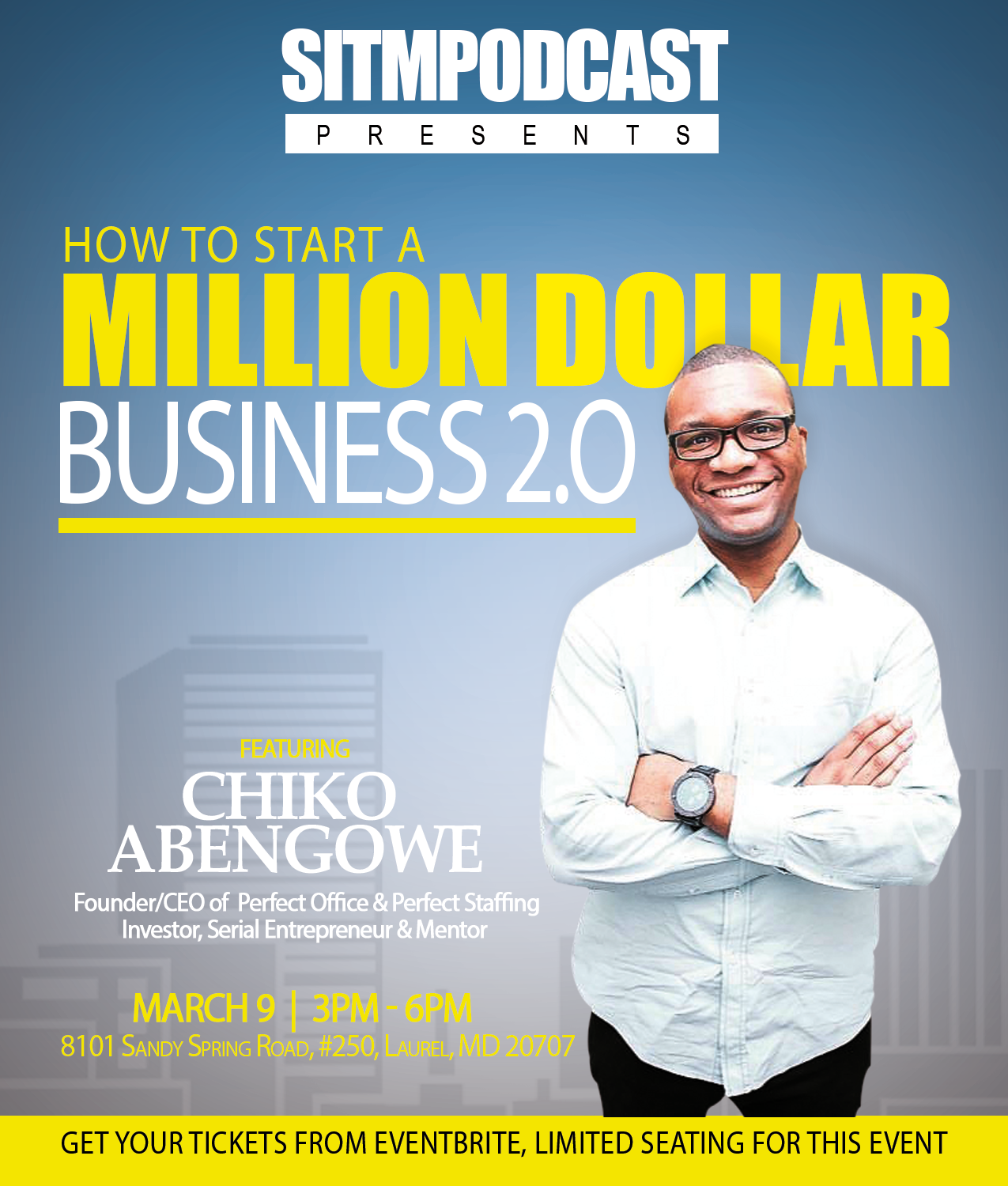 Chiko Abengowe is the Founder & CEO of both Perfect Staffing Solutions, LLC & Perfect Office Solutions, LLC. Perfect Staffing Solutions, LLC provides flexible staffing and recruiting solutions to employer organizations. Perfect Office Solutions, LLC provides flexible, affordable, and professional workspace solutions to entrepreneurs, freelancers, and small business owners.