Description
Attention: Start-up Founders, Digital Marketers, Entrepreneurs, Blockchain Enthusiast, Freelancers, Digital Nomads, Tech Innovators, Creators, SME Business Owners, Solution Providers and Tech Influencers
Series #5 - SITEC 5th JomStartUp! 2019 Series - Curated for the Community By the Community Event.
The on-demand economy is replacing traditional business models faster than we anticipated. The services coupled with a couple of apps empower instant provisioning of goods and services. What started as the fastest way to hail a taxi, "Uber-ization" has changed the way businesses perceive demand, provision the supply, and deliver.

Have you ever wondered how the "on-demand economy" has crept into our lives and dependable on it? Are we able to "Uberize The Entire Economy" as Forbes like to put it? What're the opportunities present for you to transform your business digitally?

With the emergence of startups like Grab, Foodpanda, Dropee, iprice, Kaodim, OYO and Airbnb, it's the digitalization of products and services are happening like never before. Moreover, the "asset light" and "aggregator" business model has also enabled the on-demand economy. It's disrupting across all industries!
The only question is how are you capitalizing or leveraging on such business models & digitalizing your current product? To what extent can you? You have to be here to understand how to be at the forefront and leverage on this enormous opportunity in Malaysia and Southeast Asia.
Register now! It's FREE Admission! JomStartup! 2019 together!
*Seatings are limited, first-come-first-serve basis. Register Now to avoid disappointment. Capped at 60paxs only!
---
Keynote Session | Customer Centric: How to Know & Give Your Anonymous Digital Customers What They Want?
Benjamin Fong, Co-founder & CEO, Peasy.AI
Ben believes every company should strive for predictable and scalable growth. In his capacity as Mitosis CEO, he has helped DBS, Cigna, Tune Protect, Nescafe Dolce Gusto and other companies to generate over MYR 327m online sales. His latest venture; Peasy.AI strive to reduce the cost and skill entry barrier for companies to participate in the digital economy. By utilizing AI to automate digital marketing, Peasy.AI aim to provide consistent, standardized results at disruptive low-pricing.
Panel session | On-demand Economy - How to Position & Transform non-digital products digitally?
Featuring -
Moderator: Benjamin Fong, Co-founder & CEO, Peasy.AI
Panelist -
1. Jeremy Ong, CEO, HUSTLR
Jeremy is a serial entrepreneur, who's an expert in eCommerce, SEO, and branding. He believes that everything is possible and achievable as long you're hungry enough to learn and work for it.He spent 3 years grinding and hustling full time in a small room at his dad's place building eCommerce businesses with a goal to achieve freedom of time and not worry about money. Hard work pays off. By the 3rd year, his business generated 1 million US dollars and a 6-figure profit which has given him the freedom of time and not worry about money.Today, he's still building eCommerce businesses, not because he needs to, but because he wants to.Currently in start-up stage in developing an AI Intellect - Empowering real time learning and experience in future foresight workforce skills for Leaders in the AGE of AI.
2. Audrey Goo, Co-founder & BD Manager, MyFishman
I am the founder of MYFISHMAN , we delivered fresh seafood direct from the local fisherman to your doorstep. Before starting MYFISHMAN, I spent five years as BIM Project Manager who helps properties professionals build and coordinate BIM policy and setup BIM project office . I enjoy trying new challenge and decided to join Servishero as Account Manager to build service suppliers in renovations and property management services.
3. Francisco Pier, Co-founder & CTO, Fintech Rakyat
Experienced in both on-premise and cloud computing business systems, Francisco brings 4 years of cloud, fintech and on-premise computing to FINTECH RAKYAT. Besides implementing and executing solutions like Sage, Oracle, SAP Business One, HReasily, Xero, Quickbooks and Payroll Panda, and most recently, Deskera, Francisco is a bookkeeper, Payroll Expert, and software specialist. When he is not working, he writes, sings and geeks out over the latest Apple devices.
Sharing Session | Business Evolution using Blockchain; Fundraising & Operation Efficiency
Dato' Rayson Wong, President of Malaysia Blockchain Association & Founder & BOD of AlphaCap Berhad
Founder & Board of Director for AlphaCap Berhad, Arris VentureSdn Bhd, Mediasoft Entertainment Sdn Bhd and Havson GroupBerhad.Rayson Wong graduated with a B.A (Hons) in Business Administration from the University Of Wolverhampt UK (1999). Rayson's expertise includes backend system structure design and planning. He created multiple types of platform for international companies, B2B, B2C,social media, mobile apps and games (founded: Havson GroupBerhad, Mediasoft Entertainment Sdn Bhd since 2012) Building upon his 15-years of technology development and incubation experience,he founded Wonderbucks Berhad in 2015, creating and building the world largest alternative financing, namely Wonderlist and Eziown.
To cap his vision, he co-foundedAlphacap Berhad September 2015 together with his team, with the aim to build one of the most comprehensive tech incubation and investment portfolio companies that comprises of capital mechanism-savvy companies in this region. Currently, Alphacap had invested into 45 companies and partnered 2 VC firms in Singapore and Malaysia. With the rare combination of his skill set and experience, he was invited to speak on Blockchain and incubate Blockchain protocol developments. With his ever entrepreneurial spirit, he initiated Malaysia Blockchain Association and put together an ecosystem make Malaysia Blockchainecosystem tech scene great.
Agenda:
09.30 am Registration & light refreshments
10.00 am JomStartUp & SITEC introduction
10.10 am Keynote Session | Customer Centric: How to Know & Give Your Anonymous Digital Customers What They Want? By Benjamin Fong, Co-founder & CEO, Peasy.AI
10.25 am Panel Session | How to Position & Transform non-digital products digitally?
11.15 am Q&A ( Ask The Experts)
11.35 am Sharing Session | Business Evolution using Blockchain; Fundraising & Operation Efficiency By Dato Rayson Wong, President, Malaysia Blockchain Association
12.05 pm Networking & Dismiss
---
Where to spot us in i-City?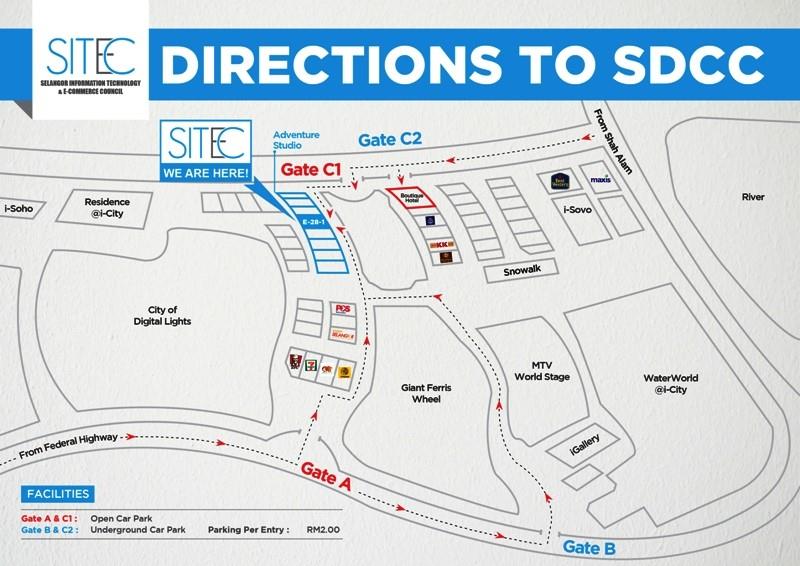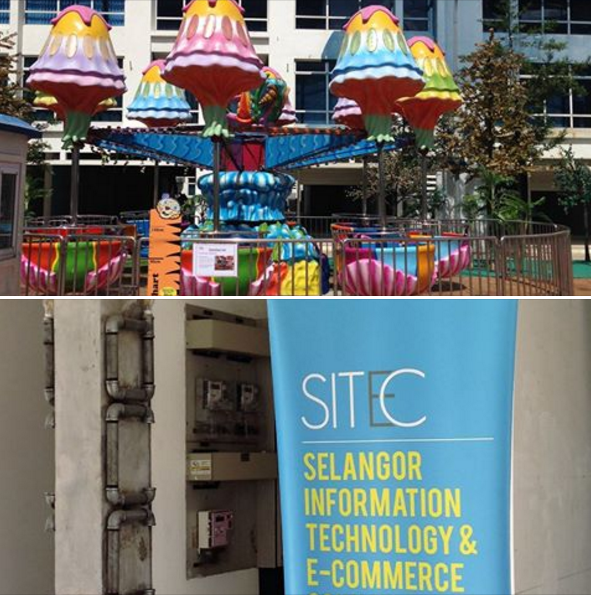 ---
Get Instant Updates: https://beam.biz/group/1266771 (powered by BEAM)
Website: https://www.sitec.com.my/sitec-jomstartup/
Email: startup@sitec.com.my (enquiries & collaboration), alternatively alex@osocane.com, kusha@mices.com.my
Tel: 0103707630 (Alex)
This program is organized by SITEC with the support of Invest Selangor. FREE Admission.

P/S: This event is Free Of Charge (FOC). However if you cannot make it, do have the courtesy to alert us via email alex@osocane.com or just drop a message via WhatsApp at 010 3707630 (for us to arrange refreshments and minimize wastage). Appreciate your kind consideration.

---
JomStartUp! Series 2019 is a community-driven initiative by SITEC for the Startup Community in Selangor, regionally and internationally. It is designed to be a clearinghouse for startups and entrepreneurs to mingle, connect, collaborate, and inspire massive action among founders and aspiring founders. JomStartUp! Series will feature the industry experts and entrepreneurial leaders in the startup ecosystem for you to pick their mind, expertise and insider insights where you won't find it on any startup content mediums or outlets.