Sales Have Ended
Registrations are closed
Thank you for your interest! Kindly look out for the next JomStartup series in the upcoming months to come and stay tuned with us on Sitec Facebook page :)
Sales Have Ended
Registrations are closed
Thank you for your interest! Kindly look out for the next JomStartup series in the upcoming months to come and stay tuned with us on Sitec Facebook page :)
Description
Attention: Start-up Founders, AI Practitioners, Entrepreneurs, Freelancers, Digital Nomads, Tech Innovators, Creators, SME Business Owners, Solution Providers and Tech Influencers
Series #4 - SITEC 4th JomStartUp! 2019 Series - Curated for the Community By the Community Event.
Probably there is no such industry where Artificial Intelligence (AI) has not been a part of. Ranging from healthcare to travel and tourism, we all have witnessed how AI is transforming all fields giving ease of life to every individual.



This growth is driving genuine change wherein the overall spending on intellectual and AI frameworks is relied upon to increment at a yearly development rate of 50.1% through to 2021. What's more, one space in which the effect of

AI

is as of now being felt is over the worldwide cloud computing market.



AI and cloud computing are more like talking about two favourite elements in one topic. How about we imagine for a second that cloud computing and AI businesses are totally unrelated. The worldwide AI market is supposed to be worth nearly $60 billion by 2025. Let alone be the market was around $2.5 billion toward the finish of 2017, it is one of the quickest developing markets on the planet today.

So what does this tells you as a startup or entrepreneur? You've to be here to understand how to be at the forefront and leverage on this enormous opportunity in Malaysia and Southeast Asia.
Register now! FREE Admission

Seatings are limited, first-come-first-serve basis. Register Now to avoid disappointment.

FREE Entrance & Light Refreshments provided. Capped at 60 paxs!
Register Now Before You Miss Out, JomStartup! 2019 together!
Sharing Session | "Understanding the Rise of Artificial Intelligence"
Speakers -
Dr Poo Kuan Hoong, CEO & Co-founder, Coqnitics

Panel session | How to Utilize AI & Cloud Computing in your Startup?
Featuring - Moderator - V S Ravi, Founder | CEO | Future Foresight Disruptor | Leadership Mechanic, Invictus Leader
Speakers -
1. Dr Poo Kuan Hoong, CEO & Co-founder, Coqnitics
2. Ms. Leong Lai Fong, Artificial Intelligence Engineer, WISE AI
3. Mahmud Azhar bin Ahmad Zaki, Head of Sales of 8excite.com

Agenda:
09.30 am - Registration & Light refreshments
10.00 am - JomStartup & SITEC introduction
10.10 am - JCI | Creative Youth Awards Introduction
10.20 am - Sharing Session by Dr. Poo Kuan Hoong, CEO & Co-founder, Coqnitics
10.35 am - Panel session | AI & Cloud Computing - Utilizing Them in Your Startup
11.25 am - Q&A (Ask The Experts)
11.45 am - Networking
12.00 pm - Dismiss

*Special Announcement*
1. We apologized for any inconvenience caused as the dates are postponed from the original planned to 24th May.*
2. If you're a Gaming Enthusiast, you can kill two birds with one stone - https://sitecgamingclass2.eventbrite.com (In the afternoon)
Where to spot us in i-City?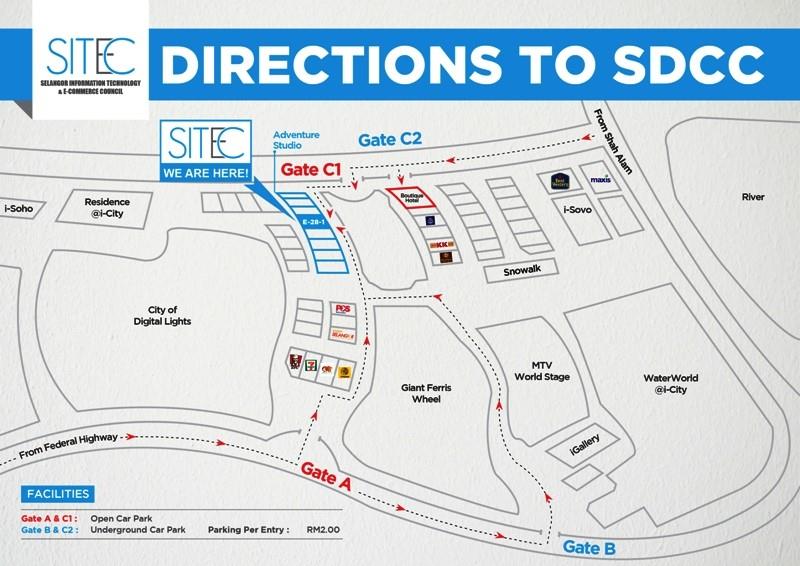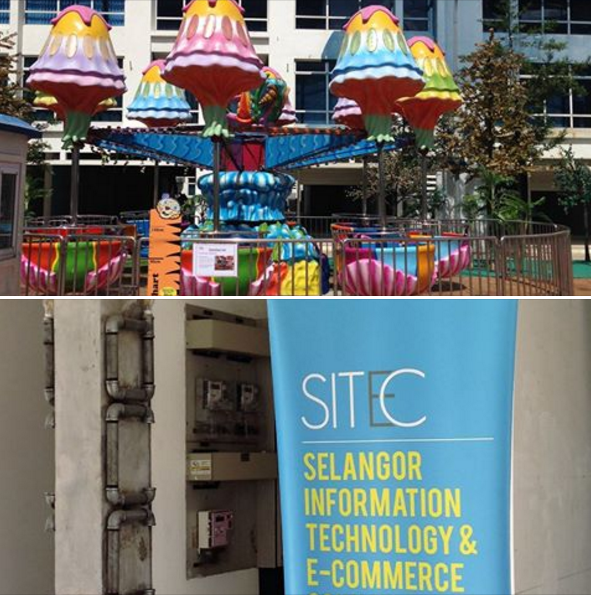 ---
Get Instant Updates: https://beam.biz/group/1266771 (powered by BEAM)
Website: https://www.sitec.com.my/sitec-jomstartup/
Email: startup@sitec.com.my (enquiries & collaboration), alternatively alex@osocane.com, kusha@mices.com.my
Tel: 0103707630 (Alex)
This program is organized by SITEC with the support of Invest Selangor. FREE Admission.

P/S: This event is Free Of Charge (FOC). However if you cannot make it, do have the courtesy to alert us via email alex@osocane.com or just drop a message via WhatsApp at 010 3707630 (for us to arrange refreshments and minimize wastage). Appreciate your kind consideration.

---
JomStartUp! Series 2019 is a community-driven initiative by SITEC for the Startup Community in Selangor, regionally and internationally. It is designed to be a clearinghouse for startups and entrepreneurs to mingle, connect, collaborate, and inspire massive action among founders and aspiring founders. JomStartUp! Series will feature the industry experts and entrepreneurial leaders in the startup ecosystem for you to pick their mind, expertise and insider insights where you won't find it on any startup content mediums or outlets.