Description
Attention: Start-up Founders, Entrepreneurs, Freelancers, Digital Nomads, Tech Innovators, Creators, SME Business Owners, Solution Providers and Tech Influencers

"Open to All - regardless of Men or Women. JomStartup community series is a mutually supportive environment for founders to grow collectively irrespective of gender. All Are Welcome."

Series #3 - SITEC 2nd JomStartUp! 2019 Series - Curated for the Community By the Community Event.


It is quite often that we overlooked the successes of women, perhaps most CEOs or Founders, people who are in the position of power are men. However, the paradigm has shifted quickly along the years, which made women as drivers and leaders of multinational industries, authority figures, and most importantly the foundation of society.

I'm sure you've heard "behind every successful man, there will be a women", in this series especially we celebrate the spirit of womenpreneurs, explore the opposite of the long adopted statement, how they've successfully break barriers of society's beliefs and challenge the status quo in multiple contexts of societal, economical, and technological as a womenpreneur! Wonder how they do it? you need to be here.

Get up-close and personal with women founders who overcome fear, struggles, and the risks of entrepreneurship first-hand. Why do they choose to do what they do and how do they garnered support from family, friends, mentors to strive on during the toughest and darkest moments. Ever wonder How? you need to be here.


Seatings are limited, first-come-first-serve basis. Register Now to avoid disappointment.

FREE Entrance & Light Refreshments provided. Capped at 50 paxs!

Register Now Before You Miss Out, JomStartup! 2019 together!

Talk Session | Behind The Scene with Lilyana Latiff, CEO, MyNEF
Featuring:
Lilyana Latiff, CEO, MyNEF Foundation

Lilyana Abdul Latiff is a "CTO-For-Hire" for several tech-based startups. She helps young businesses create products on solid architecture, scalable, and yet working within constraints and limited resources that startups have. She heads a geographically dispersed product development team. Her peers consider her lively, personable, dedicated, level- headed, with a sense of adventure. Lilyana is a spirited entrepreneur having founded several other companies – including Aleph One, Joota.com, e-commerce platforms Jooblii and Dropee. She was also CTO for PurelyB and iResidenz. Her career has carried her through diverse industries such as education, media and advertising, business consulting, product development, social media and even event management. But she has consistently infused communication and web/mobile technologies in each of her venture – setting her companies slightly apart from other industry players. She currently holds the position of CEO for MyNEF Foundation – which focuses on entrepreneur development in the digital and tech space.
Lilyana graduated from University of Iowa with a Bachelor of Science in Computer Science … though she would prefer to have majored in Astronomy or contributed to the engineering development of HyperLoop.
Panel session | How to be a Kickass Womenpreneur?
Featuring:
Moderator - Lilyana Latiff, CEO, MyNEF Foundation
Speakers -
1. Angie S Chin, CEO & founder, WW Asia, Co-Founder, HelloHERA Hub
2. Alina Amir, Co-founder, Arus Education
3. Constance Lim, Founder, MEGPLAY

Agenda:
09.30 am - Registration & Light refreshments
10.00 am - SITEC introduction
10.15 am - Talk Session | Behind The Scene with Lilyana Latiff, Ceo, MyNef
10.35 am - Q&A (Up-close & personal with Lilyana)
10.45 am - Panel session | How to be a Kickass Womenpreneur?
11.40 am - Q&A (Ask the influential ladies)
12.00 pm - Networking & Dismiss


Where to spot us in i-City?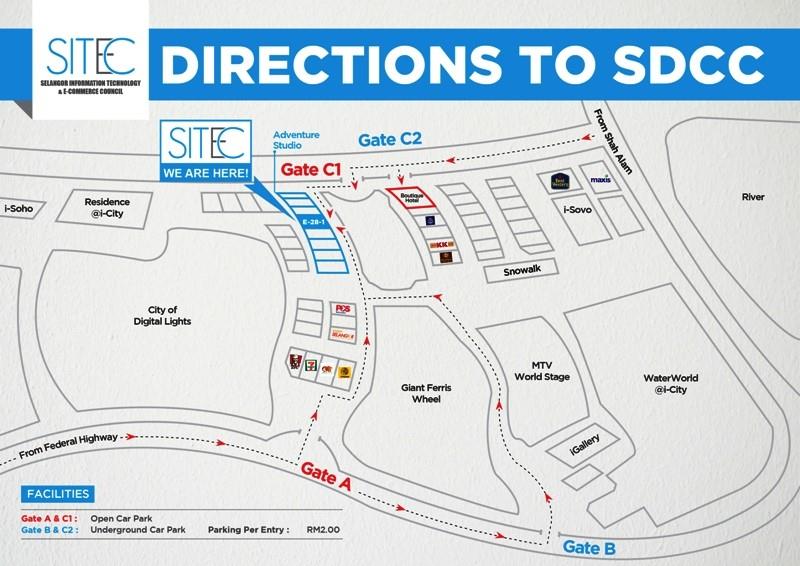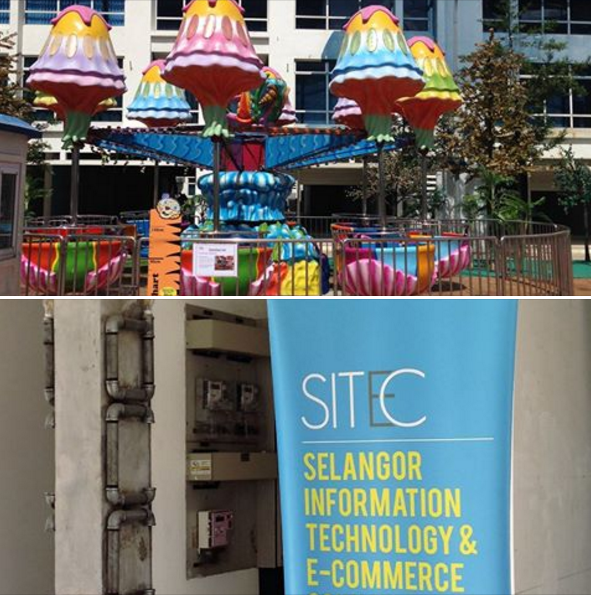 ---
Get Instant Updates: https://beam.biz/group/1266771 (powered by BEAM)
Website: https://www.sitec.com.my/sitec-jomstartup/
Email: startup@sitec.com.my (enquiries & collaboration), alternatively alex@osocane.com, kusha@mices.com.my
Tel: 0103707630 (Alex)
This program is organized by SITEC with the support of Invest Selangor. FREE Admission.

P/S: This event is Free Of Charge (FOC). However if you cannot make it, do have the courtesy to alert us via email alex@osocane.com or just drop a message via WhatsApp at 010 3707630 (for us to arrange refreshments and minimize wastage). Appreciate your kind consideration.

---
JomStartUp! Series 2019 is a community-driven initiative by SITEC for the Startup Community in Selangor, regionally and internationally. It is designed to be a clearinghouse for startups and entrepreneurs to mingle, connect, collaborate, and inspire massive action among founders and aspiring founders. JomStartUp! Series will feature the industry experts and entrepreneurial leaders in the startup ecosystem for you to pick their mind, expertise, and insider insights where you won't find it on any startup content mediums or outlets.