Description
Due to overwhelming response, our tickets are all sold out. However, on 15th March we do accommodate walk-ins until 10:00 am. See you there!
"In our Next Series #3, we will be spending time hanging out with womenpreneurs who made it within our community, also an exclusive access for you to be close and personal with them on the 12th of April
Stay Tuned! :)
---
Attention: Start-up Founders, Entrepreneurs, Freelancers, Digital Nomads, Tech Innovators, Creators, SME Business Owners, Solution Providers and Tech Influencers + Selangor Accelerator Program (SAP) Enthusiast & Supporters
Series #2 - SITEC 2nd JomStartUp! 2019 Series - Curated for the Community By the Community Event.


It is quite often that we hear about disruptive innovations, rapid prototying, agile product development, or just the copycat strategy in building a product, but how do you build something that's sustainable, winning the hearts of people and disrupt an industry? If you're wondering, you need to be here.
How to take the leap of faith or pursue what your burning desires or passion are - up-close and personal with founders who overcome fear, struggles, and the risks of entrepreneurship first-hand. Why do they choose to do what they do and how they build a service or product around their ideas that people love. Ever wonder How? you need to be here.
As a bonus, for the curious minds who likes to inquire more about Selangor Accelerator Program (SAP) and how it help you to charge your startup and bring it to the next level, do stay back for a 1-to-1 consultation.
Seatings are limited, first-come-first serve basis. Register Now to avoid disappointment.

FREE Entrance & Light Refreshments provided. Capped at 50 paxs!

Register Now Before You Miss Out, JomStartup! 2019 together!


Founder's Chat Session | Life after, that "Magical Moment" !
Featuring:
1. Aizat Rahim, COO & Co-founder, Dropee
2. Jay Cheah, CEO, Firegent
3. Tony Chua, Founder & CEO, Rtist Creative Playground & Zeroo Design Firm
4. Jared Chan, CEO & Co-founder of Kwikcar
5. Pennie Lim, Founder & CEO of HOMA


Panel session | How to build a product that people love and potentially disrupt an industry?
Featuring:
Moderator - Heislyc Loh, Founder & CEO, Devs Asia
Speakers -
1. Giden Lim, Co-founder & CEO, BloomThis
2. Whei Meng, Founder and CEO, Speedrent
3. Wallace Ho, Co-founder & COO, BEAM
Agenda -
9.30am Registration & Light Refreshments
10.00am Sitec & SAP introduction (15 mins)
10.15am - 10.45am Founder's Chat Session | Life after, that "Magical Moment" !
10.45am - 10.55am Q&A (Ask the Founders)
10.55am - 11.40am Panel session | How to build a product that people love and potentially disrupt an industry?
11.40am - 11.55am Q&A (Ask the Experts)
11.55am - 12.30pm Networking & SAP 1-on-1 consultation
12.30pm Dismiss
Where to spot us in i-City?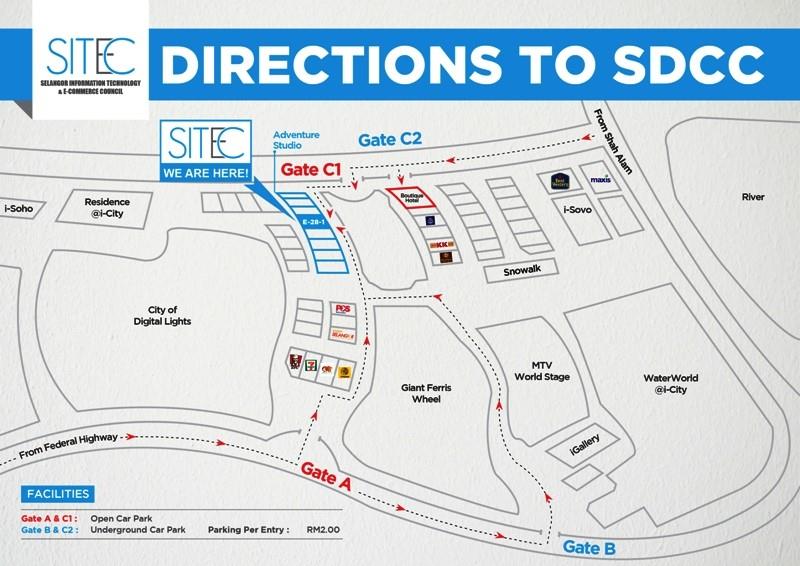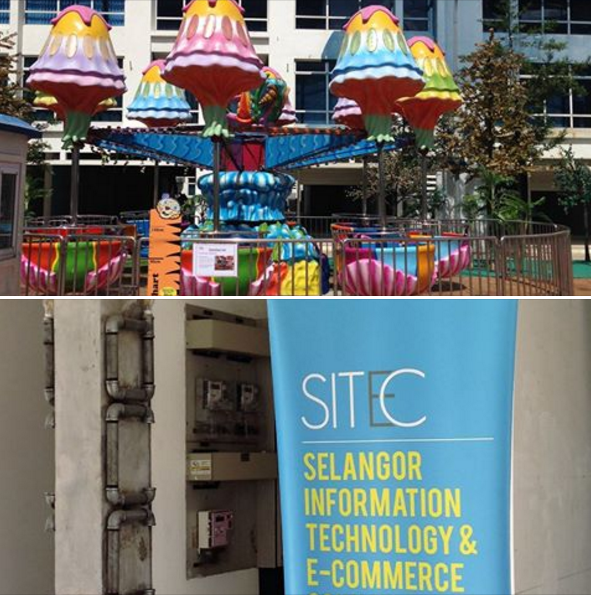 ---
Website: https://www.sitec.com.my/sitec-jomstartup/
Email: startup@sitec.com.my (enquiries & collaboration), alternatively alex@osocane.com, kusha@mices.com.my
Tel: 0103707630 (Alex)
This program is organized by SITEC with the support of Invest Selangor. FREE Admission.

P/S: This event is Free Of Charge (FOC). However if you cannot make it, do have the courtesy to alert us via email alex@osocane.com or just drop a message via WhatsApp at 010 3707630 (for us to arrange refreshments and minimise wastage).

---
JomStartUp! Series 2019 is a community-driven initiative by SITEC for the Startup Community in Selangor, regionally and internationally. It is designed to be a clearinghouse for startups and entrepreneurs to mingle, connect, collaborate, and inspire massive action among founders and aspiring founders. JomStartUp! Series will feature the industry experts and entrepreneurial leaders in the startup ecosystem for you to pick their mind, expertise, and insider insights where you won't find it on any startup content mediums or outlets.