Description
The Asian American Arts Alliance has launched a pilot program for emerging and mid-career visual artists. A series of 1-hour site visits will be curated for the fall/winter season.
We will visit artist workspaces and residencies prior to application deadlines. The tour is given by the on-site studio programming staff. At the end of the guided tour, there will be a Q&A session between the studio staff and attendees.
This is a great way to gain knowledge into visual arts programming designed for you!
Site Visit #1 was with the Elizabeth Foundation for the Arts (EFA). Site Visit #2 is with Socrates Sculpture Park. Come get to know the inner workings of the wonderful visual arts programming at SSP. You might find a home here. Public Programs Manager Audrey Dimola and Director of Exhibitions Jess Wilcox will be leading the tour.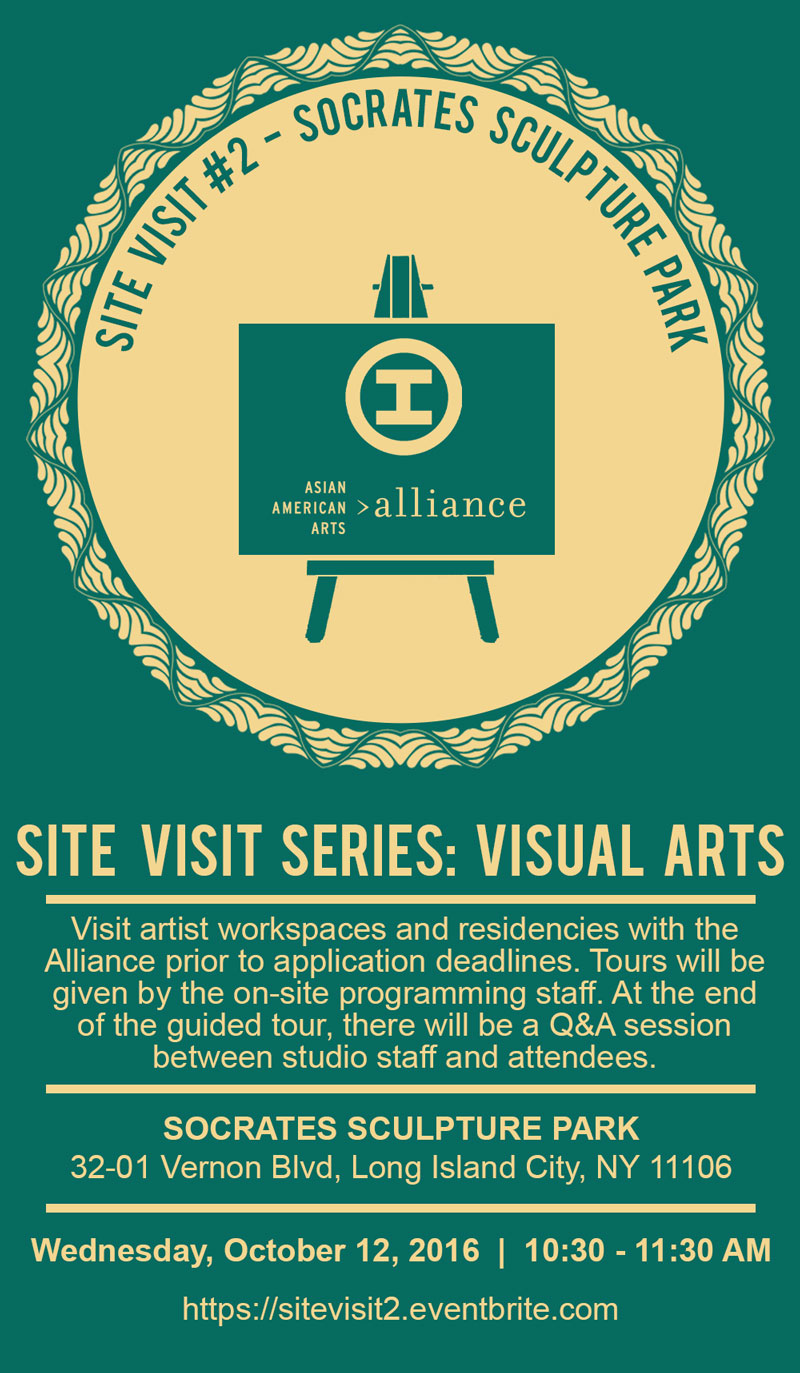 The annual Emerging Artist Fellowship Exhibition (EAF) is a cornerstone of Socrates Sculpture Park's visual arts programming, widely acclaimed for the ambition, breadth, and innovation of selected contemporary works. A singular opportunity for rising artists to experiment with ambitious, large-scale public art, EAF provides 15 artists with an open studio, monetary support, and institutional guidance.
From June through September, EAF artists worked on-site, negotiating the physical and conceptual challenges of production in the park's outdoor studio space, culminating in EAF16: Emerging Artist Fellowship Exhibition. Diverse in subject, materials, and approach, each site-specific work addresses social, ecological, or political issues that are pertinent to the past, present, and future of the park as it celebrates its 30th anniversary year.