Description
The Asian American Arts Alliance has launched a pilot program for emerging and mid-career visual artists. A series of 1-hour site visits will be curated for the fall/winter season.
We will visit artist workspaces and residencies prior to application deadlines. The tour is given by the on-site studio programming staff. At the end of the guided tour, there will be a Q&A session between the studio staff and attendees.
This is a great way to gain knowledge into visual arts programming designed for you!
Site Visit #1 will be with the Elizabeth Foundation for the Arts (EFA). Come get to know the inner workings of the wonderful visual arts programming at EFA. You might find a home here.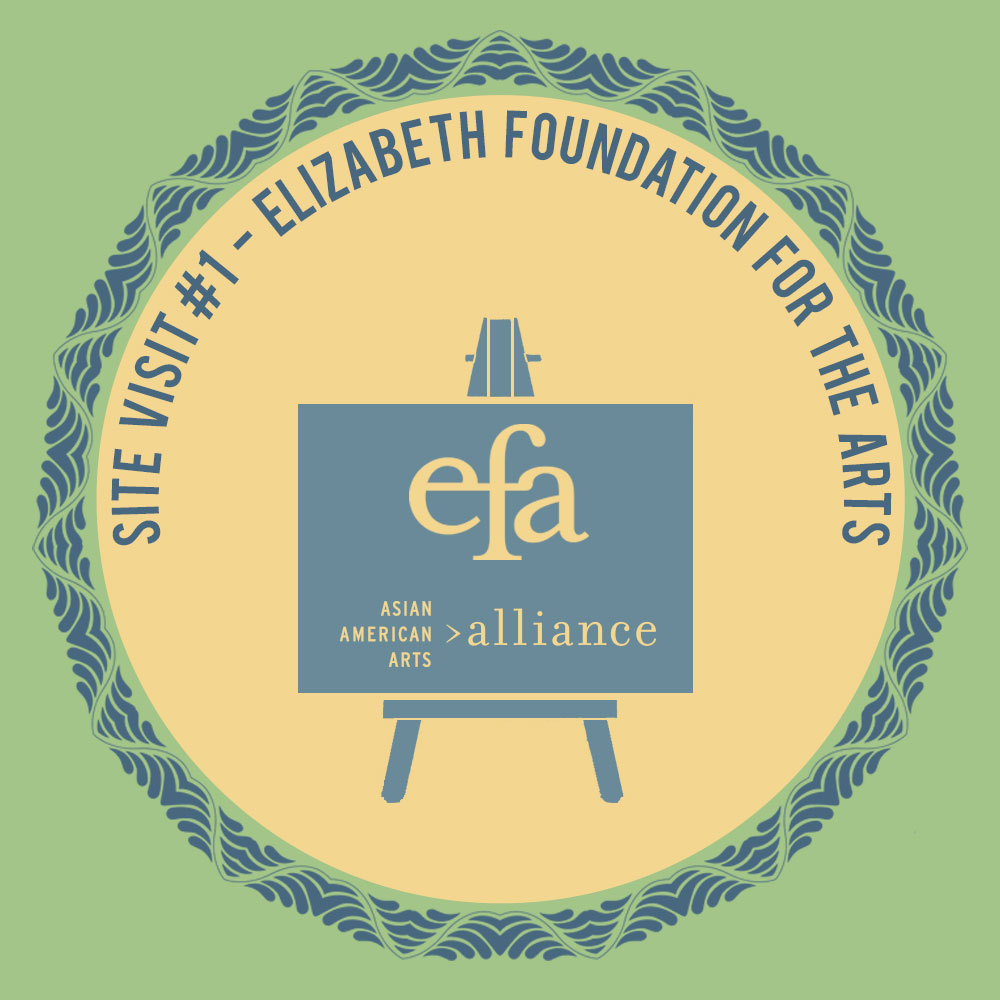 About the Elizabeth Foundation for the Arts
The Elizabeth Foundation for the Arts is a 501(c)(3) public charity, dedicated to providing artists across all disciplines with space, tools and a cooperative forum for the development of individual practice. We are a catalyst for cultural growth, stimulating new interactions between artists, creative communities, and the public.
EFA's three major programs are:
EFA Studio Program, founded in 1998, is an open-submission, juried membership program that provides affordable private studio space, facilitates career development, and promotes public and critical exposure for its artists. EFA encourages open exchange among artists, curators, critics and the public in order to advance the invaluable contribution of art and artists in the New York City community.
EFA Robert Blackburn Printmaking Workshop Program, launched in 2005, is a fully equipped, professional, cooperative print workspace. Inspired by Robert Blackburn's vision of a culturally diverse artistic community, EFA RBPMW provides affordable workshop access, unique learning opportunities, and publishes the work of underrepresented and established artists to expand the creation, understanding and collection of fine art prints.

EFA Project Space Program, initiated in 2008, is a collaborative cross-disciplinary arts venue founded on the belief that art is directly connected to the individuals who produce it, communities that arise because of it, and to everyday life. Project Space provides an arena for these connections, and empowers artists to forge new partnerships and expand ideas through exhibitions, projects, performances, seminars residencies, and events.