Description
ALL MEMBERS OF YOUR PARTY MUST BE 21+

Getting a seat at any bar on St. Patrick's Day is like finding the pot of gold at the end of the rainbow. Damn near impossible. Ever the gentleman (and wise salesman), Butch saved a seat for you (to purchase)!
Butch decided to donate 100% of the proceeds to Mercy Home for Boys & Girls. That's right 100% of proceeds will go to charity , so you can rest your barking dawgs, and feel great about yourself for doing it!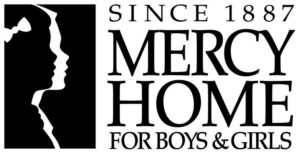 Your reservation (ticket) includes:
Entry Fee for 6 people
Breakfast Buffet (only for slots before 11AM)
Seating for 6
Servers to take and deliver your orders (no need to get up)
VERY IMPORTANT NOTE: Each SINGLE ticket is good for SIX people. In other words, each ticket is a reservation for the entry and seating of six individuals. Please feel free to ask us questions via email at events@butchmcguires.com - but hurry these WILL sell fast!
NOTE: This is just for seats at the booths themselves, NOT any sort of drink package. Interested parties must pay in advance. Seating is guaranteed once payment is collected. Also, Butch McGuire's expects you to have a great time, responsibly and respectfully - we reserve the right to refuse service for any reason. No refunds after entry.

ALL MEMBERS OF YOUR PARTY MUST BE 21+

We have 2 seating options
Our comfy, famous and beautiful table known as The Donovan Booth (!conveniently located near the restrooms!) This was the favorite table of Butch himself, and he often ate there with his friends and family. Pictures of him at the booth abound.
Our nautically themed "B9 Bomber Booth". Spacious and located right by the window, great street views. Watch all the humanity walk by on the sidewalk with their shamrock beads and "Kiss Me I'm Irish" t-shirts. Great people-watching spot!
Time slots and availability are EXTREMELY LIMITED!
Only 7 slots for sale at each table!
Erin go Bragh!
p.s. Remember that tickets are for six people, so even at the most expensive, $400, if you divide by 6 people, and divide again by 3 hours - it is only a little over $20 bucks an hour to get in and relax. A STEAL on St. Pats!!!

ALL MEMBERS OF YOUR PARTY MUST BE 21+