SISTERS OF YOGA: MANIFEST, MIX + MINGLE WELLNESS DAY RETREAT
Hey Sisters! It's about that time again! Join your favorite yoga tribe for a special event: Manifest, Mix, and Mingle, in Atlanta, GA.
About this event
PLEASE NOTE: In an effort to keep our community safe, we are requesting everyone provide a negative COVID test within 72 hrs of the event. Temperatures will also be checked at the door. We will have masks available for those who want them, and hand sanitization throughout the space.
With that said, let's speak our best lives into existence, Sis!
It's no time like the present moment to gather, set intentions, and manifest our deepest desires. Grab your favorite people and join us for a day filled with yoga, manifesting, community, good food, music, vendors, connection, sister circle talk, sound healing, & more.
We're bringing ALL the vibes to this event:
YOGA, BRUNCH, MIMOSAS, MUSIC, MARKETPLACE, SOY LUX LOUNGE, MANIFESTATION WORKSHOP, SOUND HEALING, SISTERHOOD, COMMUNITY, AND MORE.
Our SOY Lux Lounge is an elevated experience that includes: a private lounge area, charging station, mini massages, henna artwork, waist beads + tying, bottomless mimosas, and special h'orderves. Give yourself an extra treat! PLEASE NOTE: This option is an add-on only. You must have a GA or GA+Yoga ticket in order to enter the SOY Lux Lounge (we will cross-check).
EVENT SYNOPSIS:
9 AM: Registration Opens
10 AM: Yoga Class
10 AM-5 PM: SOY Lux Lounge
11:30-2 PM: Munch, Mingle + Marketplace (Connect + Network)
2-3:30 PM: Interactive Manifestation Workshop
3:45-4:15 PM: Sound Bath Meditation
4:30-5 PM: Sister Sendoff (Farewells + Photo Ops)
PLEASE NOTE: For those NOT participating in Yoga class please arrive at 11AM. If arriving before 11am, there is an outside patio area to hangout in for your convenience.
WHAT TO WEAR:
Come dressed in your favorite shade of mauve or blush. Wear clothing that is comfortable and breathable that you can flow in or lounge in.
WHAT TO BRING:
Wear SOY-inspired attire (Mauve/Blush colors)
Yoga mat
Journal
An open heart and mind.
For more info & to keep up with us: FOLLOW @SISTERSOFYOGA on all social platforms.
PARKING DETAILS:
DO NOT PARK IN THE GARAGE that's attached to the building; this is for tenants ONLY! There's limited parking in the Loft Parking lot across the street; additional parking in the gravel lot next to the big mural, and street parking available.
PLEASE NOTE: All sales are final and there are no refunds or exchanges. Please e-mail us at hello@sistersofyoga.org if you have any questions or concerns.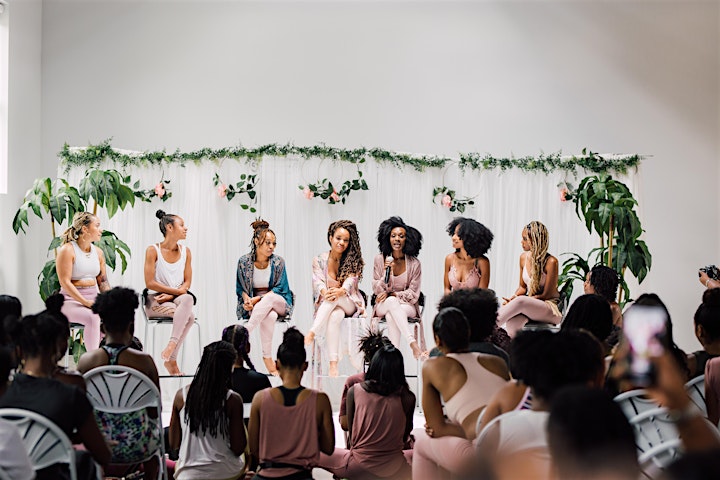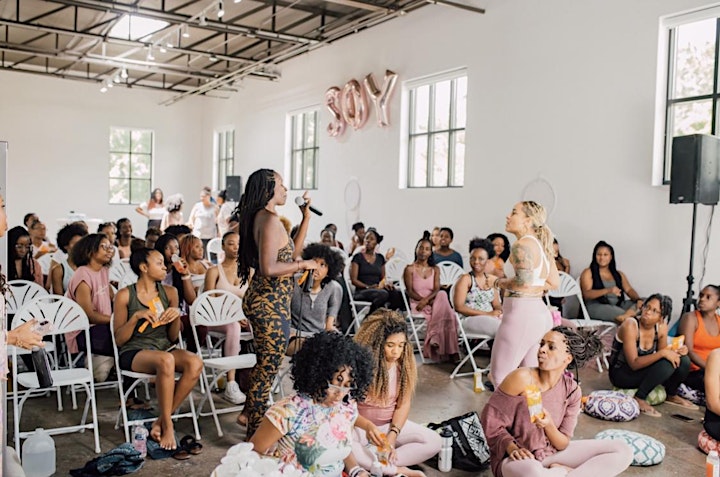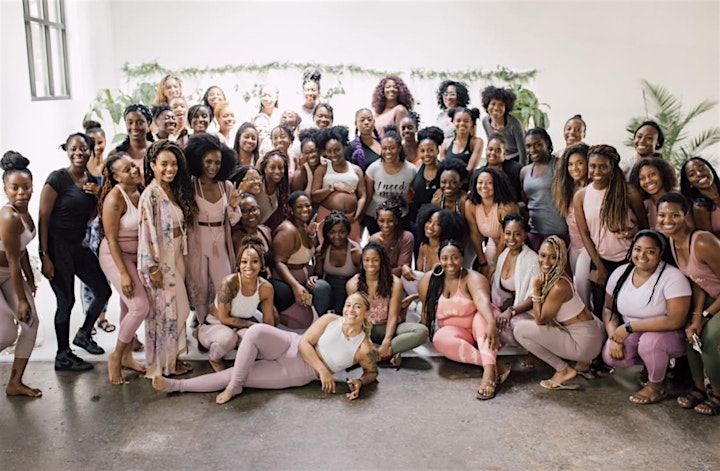 Organizer of SISTERS OF YOGA: MANIFEST, MIX + MINGLE WELLNESS DAY RETREAT
Sisters of Yoga (SOY) is a global wellness collective that blossomed out of the necessity for representation and community healing. SOY is dedicated to inspiring visibility, building community, and creating safe spaces for people of color to explore self, heal traumas, and cultivate a healthy, sustainable lifestyle through yoga, holistic wellness, and mindful living.