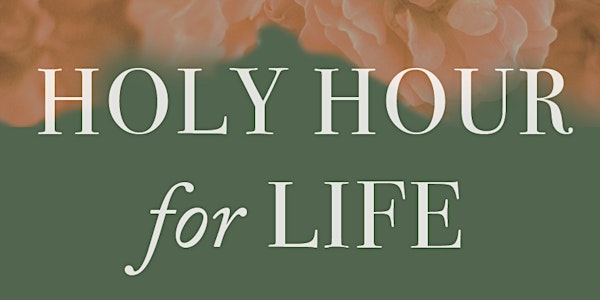 Sisters of Life Holy Hour for Life
When and where
Location
St, Malachy's Catholic Church 1429 North 11th Street Philadelphia, PA 19122
Description
We invite you to join us for a special Holy Hour for Life. Come and pray before our Lord in the Blessed Sacrament and with the missionary image of Our Lady of Guadalupe. Music will be by the Sisters. We will begin with prayer in the Church at 7:00 p.m. followed by a social afterwards.

Parking:
There is parking available in the Church parking lot, located on the corner of Master and 11th Street next to our convent. To access this parking lot (from in front of the Church) circle all the way around the block. Continue north on 11th, turn right on Jefferson, turn right on 10th, turn right on Master, and then turn right on Warnock - pulling immediately into the lot on the left. (If you arrive back at 11th you've gone too far.)
Please note: The parking lot located just north of the Church is for the apartments there, and they very quickly tow cars parked illegally. Please do not park in that lot.