Event Information
Location
BC Vision
34 Jackson St. W, Tower 1
Battle Creek, MI
Description
Sisters In Business is excited for our next meet-up event! The Meet-up series is designed to create community, networking, and access to key business resources for women of color in the Battle Creek area. Each event will include a featured Sister In Business providing insight on a particular business topic and space for women to network.
The series is in preparation for the first-ever Sisters In Business Battle Creek Pitch Competition, which will be taking place in February 2019! Come out and get connected with other women of color business owners and aspiring entrepreneurs. Light refreshments will be served.
Ticket Information
Tickets are FREE- Please make sure you register as space is limited
About Sisters In Business
Sisters in Business is an initiative with the mission of creating a space for women of color to connect collaborate and build community to sustain, grow and maximize their vision. This is done through business brunches, workshops, and special events. Sisters In Business was started as a vision of the Parker sisters of Kalamazoo, who had a desire to see a strong network and representation of women of color entrepreneurs across West Michigan.
---
Sponsor
Thank you to the Small Business Development Fund, City of Battle Creek for sponsoring the Sisters In Business Meetup Series.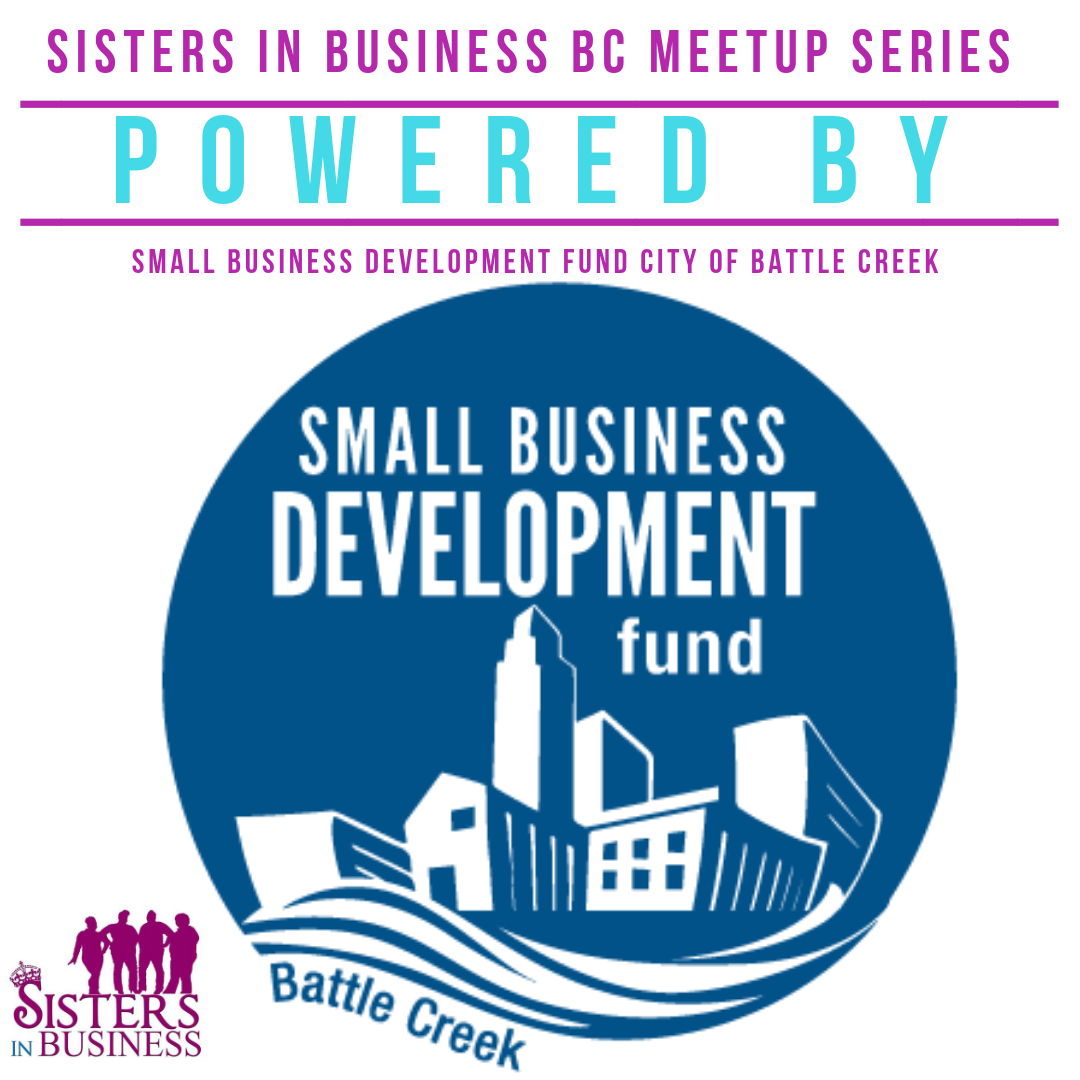 ---


Stay Connected with SIBs
Like us on Facebook
Follow us on Instargram
Visit our Website
Tags
Date and time
Location
BC Vision
34 Jackson St. W, Tower 1
Battle Creek, MI