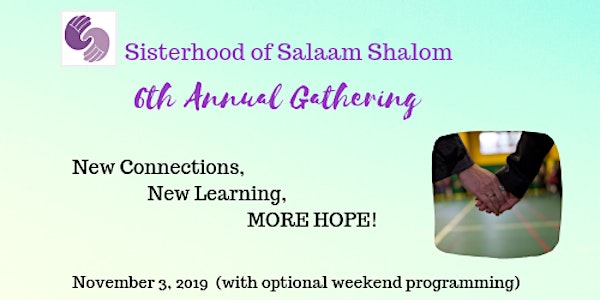 Sisterhood of Salaam Shalom 6th Annual Gathering
By Sisterhood of Salaam Shalom
Date and time
Sunday, November 3, 2019 · 9am - 4:30pm EST
Location
Delaware Valley University 700 East Butler Avenue Doylestown, PA 18901
Description
Gather to connect with sisters across the US and Canada.
Gain new skills, new friends and more hope.

On November 3rd, participate in the Sisterhood of Salaam Shalom Rise and Respond Gathering at Delaware Valley University in Doylestown, Pennsylvania, just outside of Philadelphia. And, by popular request, we will have an optional full weekend of programming! Our love will rise up over hate!
The gathering will host a variety of talks, performances, labs and experiences designed to foster relationships and inspire action.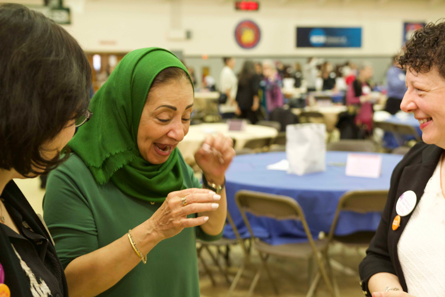 During this transformative day, you will:
Connect & engage with other Muslim and Jewish sisters from all around North America,

Participate in small breakout sessions to get to know one another,

Participate in your choice of one visioning lab focused on responding to hate facilitated by leaders in interfaith dialogue end engagement (each workshop will be a two-hour hands-on group encounter)

Learn from Muslim and Jewish leaders who are the voice of peace and interfaith engagement

Develop skills in order to become a stronger advocate of building relationships between Muslims and Jews, and

Learn what you can do to peacefully respond to anti-Muslim and anti-Jewish acts of hate and mobilize your community if faced with hate.
Be inspired by presenters and performers: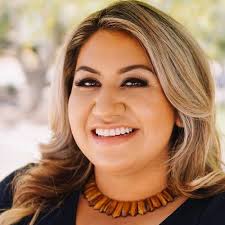 Representative Alma Hernandez: Social advocate for immigration, the youngest woman elected to the Arizona state house and the first Jewish Latina lawmaker ever elected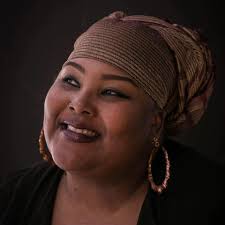 Hannah Hasan: writer, spoken-word artist, speaker, performer, and storyteller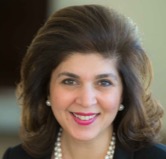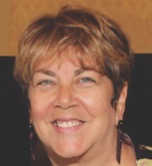 Panellists Farah Pandith and Hannah Rosenthal, Obama Administration Appointed representatives to combat Anti-Muslim and Anti- Jewish actions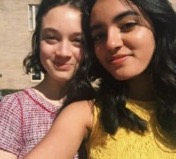 Pittsburgh teenagers, Aniya Akhtar and Simone Rothstein
Develop new skills participating in Visioning Labs
Learn with the best in class, including Rachel Baldi, Renee Brachfeld, Nazli Chaudhry, Barbara Field, Usra Ghazi, Hannah Hassan, Abby Stamleman Hocky, Judy Kaye, Sahar Khamis, Nancy Fuchs Kreimer, Sara Mayo, Rebekka Mays, Janet Penn, Amanda Quraishi, Matthew D. Taylor, Asma Uddin and others.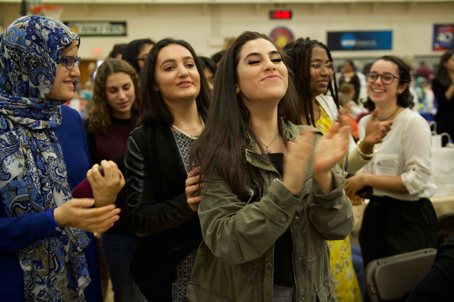 Childcare Available
This year we will be offering babysitting on Sunday for children between the ages of 3 1/2 and 12 (6th grade). Children must be fully potty trained. Babysitting services will be provided by the YMCA of Bucks County. Please contact conference@sosspeace.org.

Cost: $30 per child
Provided by: YMCA of Bucks County
Ages: 3 1/2 to 12 (6th grade)
Must be potty trained***
Drop off: between 8:30 and 8:45 am
Pick up: By 4:45pm
Snacks: To be provided by parents
Lunch: Provided by parent or your child can be signed out for lunch- there is a cafeteria nearby
---
Logistics
Housing
We have reserved two local hotels that have reserved rooms with special Sisterhood of Salaam Shalom pricing. Reserve today as they will fill up fast!
Hampton Inn Doylestown:
Booking Link: http://group.hamptoninn.com/sisterhoodsalaamshalom
Hampton Inn & Suites Warrington:
Booking Link: http://group.hamptoninn.com/sss2019
Directions
See information from Delaware Valley University on directions, maps and parking.
Transportation
Delaware Valley University is easily accessible. Transportation will be provided for guests of the hotel to the University and back on Saturday evening, November 3 and Sunday, November 4.
From the Pennsylvania Turnpike:
Follow I-276 Pennsylvania Turnpike and take Exit 343 for PA-611 North.

Follow 611 North (approximately 11 miles)

Take State Street/US-202 BUS exit in Doylestown Township

Take State Street and turn LEFT at the third light (Campus Main Entrance)
From Philadelphia International Airport:
Exit Airport onto I-95 South

Take Exit 7 for 476 North

Follow 476 North

Take Exit for I-276 East towards New Jersey (Pennsylvania Turnpike exit)

Follow as above
Airport Information
There are three regional airports:
Public Transit & Trains
See routes and plan your trip on the SEPTA website. You'll want to see the Lansdale/Doylestown train schedule:http://www.septa.org/schedules/rail/. Please note these schedules change every few months and weekend service is limited, so check back before the conference. The rail stop is called Delaware Valley University.
SCHOLARSHIPS AVAILABLE
Please contact conference@sosspeace.org for more information.
The El Hibri Foundation, The Muslim Jewish Advisory Council, Islamic Relief USA, Islamic Society of Central Jersey and the Milstein Center For Interreligious Dialogue are some of the proud sponsors of the 2018 Sisterhood of Salaam Shalom Conference.
Refund Policy
Please note that we are not able to offer refunds once you have purchased your ticket.
Please contact us with questions at conference@sosspeace.org.
Last year we sold out quickly. Hurry and register to be guaranteed a seat. See you in November!
By Popular Request: OPTIONAL WEEKEND OF COMMUNITY BUILDING PROGRAMS-click on tickets to register for each of these programs
Weekend Program Details
FRIDAY Community Service-November 1st, 2019
Join a day of community service. We will bond with one another while engaging in projects to support two initiatives: a Doylestown based nonprofit that provides services to victims of domestic abuse and their children and a nonprofit to assist asylum seekers/immigrants held in detention centers.
Friday & Saturday Services
This year, for those in town on Friday, we will join together for Jummah prayer during our Community Service program. We will all participate in Shabbat evening services and Shabbat dinner. On Saturday morning, we will offer Shabbat services. We'll share more details as the date approaches.
Saturday Afternoon Creative Experience-November 2nd, 2019
Gather together to express our desires and dreams through music, poetry and storytelling.
Saturday Evening Social
Celebrate the gathering at the kick-off with the Interfaith Music Project of Philadelphia. Join together through the power of song, prayer and fellowship as we make music a powerful force for healing, understanding and bridge building! Then, join us for a reception to meet new friends and catch up with old friends!
Sunday Gathering Full Day- November 3rd, 2019
Find Workshop details here: https://sosspeace.org/hands-on-learning-lab-workshops-gathering-2019/
About the organizer
We provide the resources and structure to bring together Muslim and Jewish women and teenage girls to build bridges and fight hate, negative stereotyping and prejudice. We now have 170 chapters of the Sisterhood of Salaam Shalom in the US and Canada, convene an annual gathering and travel together on an annual building bridges trip. Please visit our website to learn more.
We are changing the world, one Muslim and one Jewish woman and teenage girl at a time!